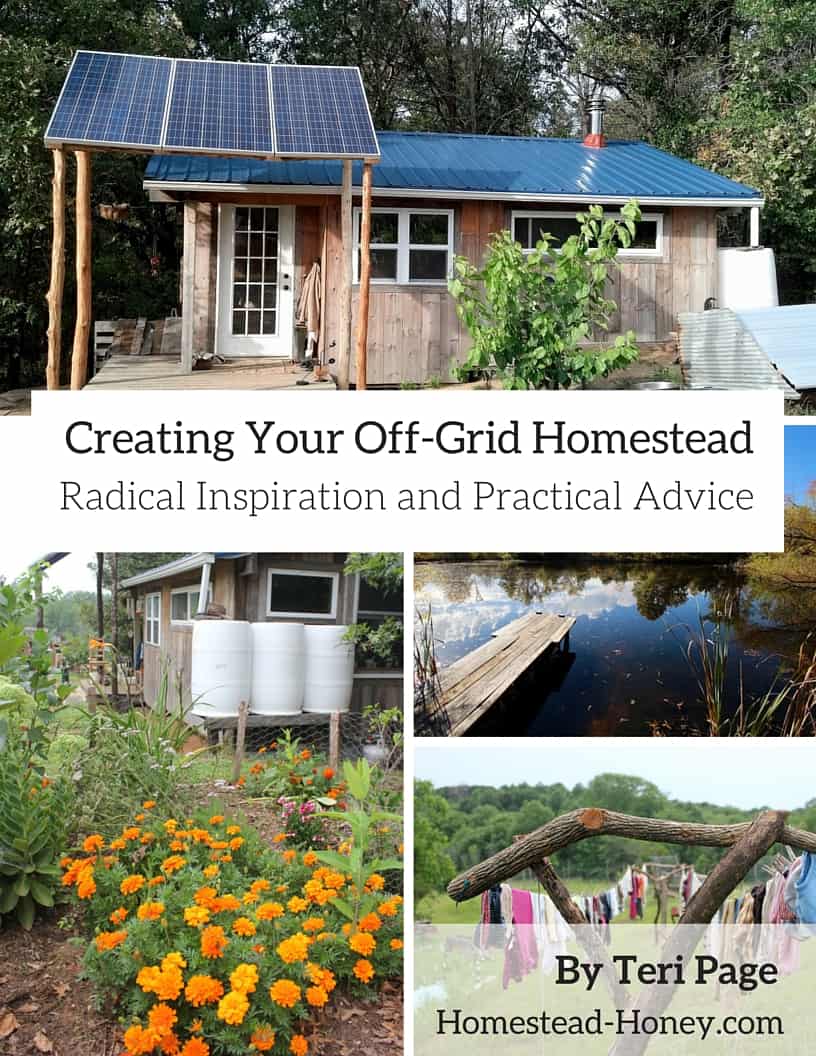 I've been following author Teri Page and her blog, Homestead Honey since the summer of 2013. That was when I stumbled upon her post Setting Up an Outdoor Kitchen.
Teri and her husband, Brian, purchased land in Missouri the previous fall, and were setting up their off-grid homestead. I admit I was amazed. They had 2 small children and this was not a week-long camping trip. This was real life.
PAID ENDORSEMENT DISCLOSURE: In order for me to support my blogging activities, I may receive monetary compensation or other types of remuneration for my endorsement, recommendation, testimonial and/or link to any products or services from this blog.
As I've followed their journey, I've become less, well, fearful for them. Yes, they have the work-ethic and skills to make this happen and take care of their family.
I've watched as they built their tiny house and sheds. As they created gardens, added livestock, and hauled water. Made beeswax candles to light the night. And later set up solar panels to generate electricity, and most recently built a root cellar. This was reality, and this was do-able.
As you can imagine, Teri is asked lots of questions on her blog and her Facebook page about how her family manages it all. So, the only reasonable thing to do was to put it all together in her new book, Creating Your Off-Grid Homestead: Radical Inspiration and Practical Advice.
This is the book she and her husband wish they had when they began their journey.
In Creating Your Off-Grid Homestead: Radical Inspiration and Practical Advice, Teri will help you to think out what you need to know if you're considering a similar move. Like how much it all costs, and how to live without running water or refrigeration.
You'll read how they built their house, how they cook, shower, do laundry, care for animals, and more. And Teri will also tell you the areas that are most difficult, and ways that her family is still dependent on services in town.
At the end of each chapter, there are questions for you to consider so that you can make decisions for your own unique situation.
Creating Your Off-Grid Homestead: Radical Inspiration and Practical Advice does not provide plans for projects, but rather makes sure that you are thinking through each area of need so that it is unique to your situation. It provides lots of inspiration, ideas, and practical advice, making it a valuable read if you are considering off-grid living.