I've tried a new squash this year, an amazing one that grows 3 – 4 feet long. When harvested young, small, and green, it is used as a summer squash. When fully mature, tromboncino squash is similar to butternut squash.
I grew three plants this year, but I'll probably plant only one or two at the most next year. The vining squash is prolific growing much more than my space allowed and I just kept trimming it back.
DISCLOSURE: In order for me to pay my blogging expenses, I may receive monetary compensation for my endorsement and/or link to products mentioned on this blog. I am a participant in the Amazon Services LLC Associates Program, an affiliate advertising program designed to provide a means to earn fees by linking to Amazon.com and affiliated sites.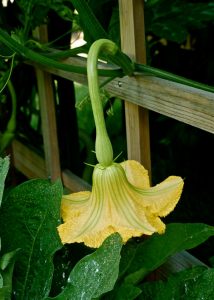 To grow tromboncino squash, direct sow the seed about 2 feet apart in the spring after all danger of frost has passed. The vine needs to be trellised to allow room for the long fruit to grow and hang freely. These can be quite heavy – 5 or more pounds each – so be sure that your trellis can handle the weight.
To use as a yellow summer squash, harvest at any size while still green. For a hard, winter squash, allow it to stay on the vine until it is yellow and the skin has hardened. Be sure to harvest before a frost.
I used one tromboncino squash to make six pies. Get the recipe here.
Find tromboncino squash seeds here.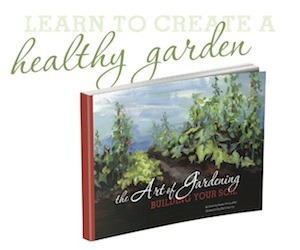 To learn how to build a garden that builds healthy soil, be sure to check out my eBook The Art of Gardening: Building Your Soil. You really can become a better gardener, and you really can grow healthy, nourishing produce. It's all about the soil! Click here to buy now.