Fall is truly harvest season, whether in the garden or in the field and forest. Here are 50 plants to forage in fall for food or medicine.
Foraging Nuts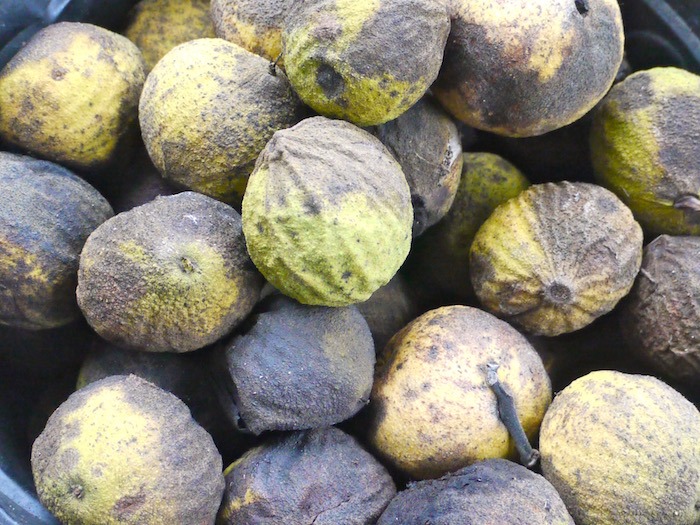 Autumn is the time of year when nuts ripen. You do need to pay attention to the crop because animals will do all they can to beat you to the harvest.
Many types of nuts are available in the fall including:
DISCLOSURE: In order for me to pay my blogging expenses, I may receive monetary compensation for my endorsement and/or link to products mentioned on this blog. As an Amazon Associate I earn from qualifying purchases.
acorn
beech nuts
black walnuts
hickory nuts
pine nuts
Posts on Foraging Nuts in the Fall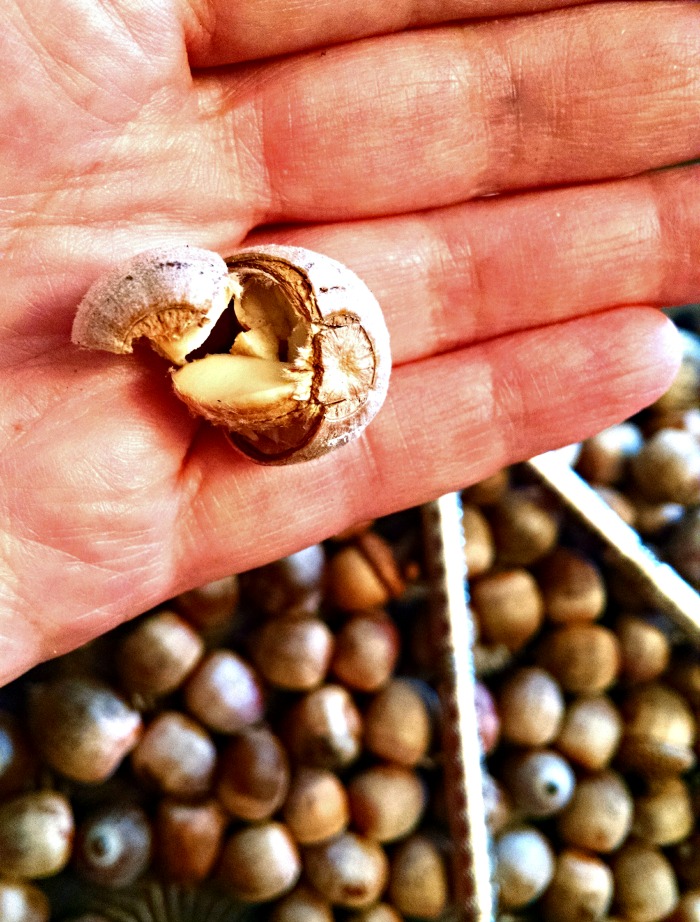 How to Harvest Pine Nuts
How to Harvest and Crack Black Walnuts
Black Walnut Pie: A Wonderful Fall Foraged Treat
Making and Using Acorn Flour
Foraging Beech Nuts
Foraging Hickory Nuts
Foraging Seed in Autumn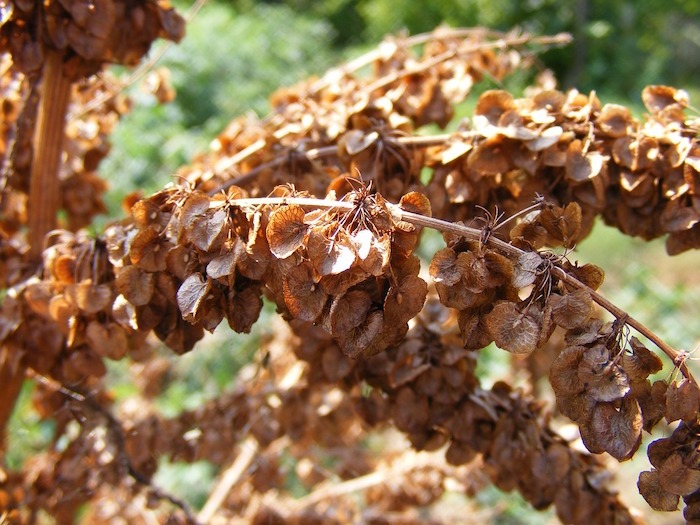 There is an abundance of wild seed in the fall; many can be eaten as is, roasted, used like grain or ground into a wonderful, high-fiber flour. These are too numerous to mention them all but include:
amaranth
caraway
dock
fennel
mustard
nasturtium
plantain
stinging nettle
sunflower
Posts on Foraging Seed
How to Forage and Make Dock Seed Flour
Dock Seed Brownies: Amazingly Delicious Foraged Fare
30 Edible Wild Seeds
Foraging Fruit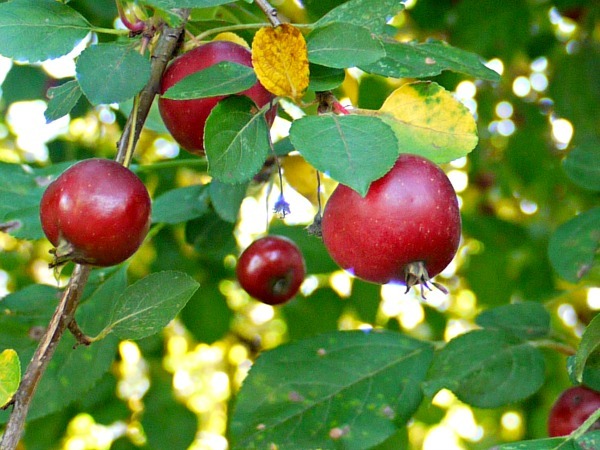 Many fruits actually sweeten with a frost, and are are perfect for autumn harvest. The following can often be found in the fall months:
autumn olives
barberry
crabapples
cranberries
elderberries
hawthorn
juniper berries (technically a conifer which can be used as fruit)
paw paw
persimmon
rose hips
spicebush
sumac
wild grapes
Posts on Foraging Fruit in the Fall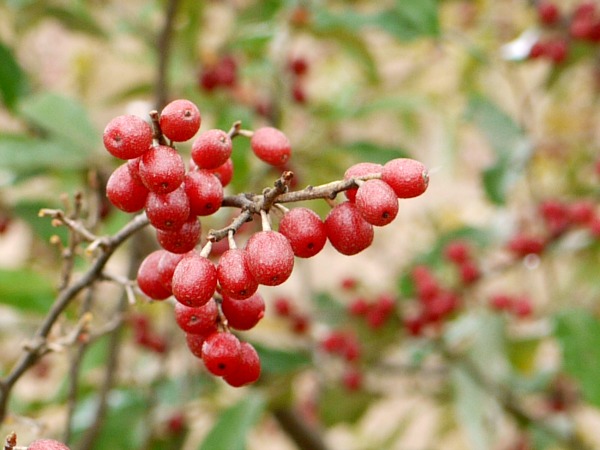 Canning Hedgerow Jelly: A Delicious Mixture of Fall Foraged Fruit (any of these fruits may used in this recipe, although I would go light on juniper berries)
Homemade Crabapple Jelly with Canning Instructions
Cranberries From the Wild
Hawthorne Berries: Identify, Harvest, and Make an Extract
The Forager's Guide to Wild Grapes
Make Your Own Lacto-Fermented Grape Juice
Foraging Elderberries, Identifying Them and Using Them
Foraging Wild Persimmon
Foraging Barberry
Identifying Autumn Olive and Making Autumn Olive Ketchup
Foraging and Using Paw Paw Fruit
Foraging Spicebush and an Ice Cream Recipe
Sumac Lemonade Fermented with Wild Yeast
Nutritious Sumac Lemonade
Foraging for Juniper Berries and What to Do With Them
Foraging and Using Rose Hips
Foraging Wild Greens and Leaves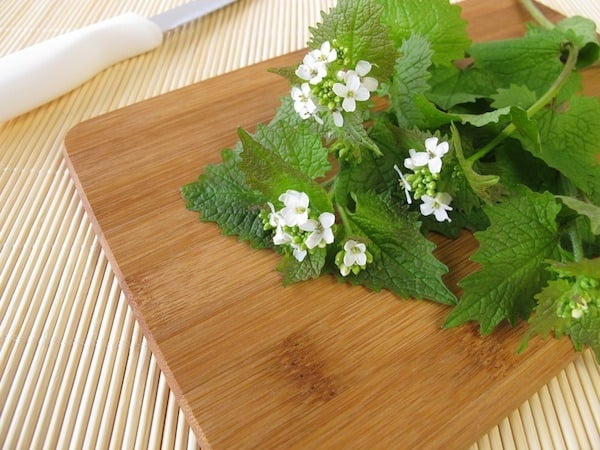 Wild greens are generally thought of as a spring vegetable. But many greens love the chill of fall, making them less bitter. In the fall you can harvest:
chickweed
curly dock
garlic mustard
plantain
watercress
wintergreen
Posts on Foraging Wild Greens and Leaves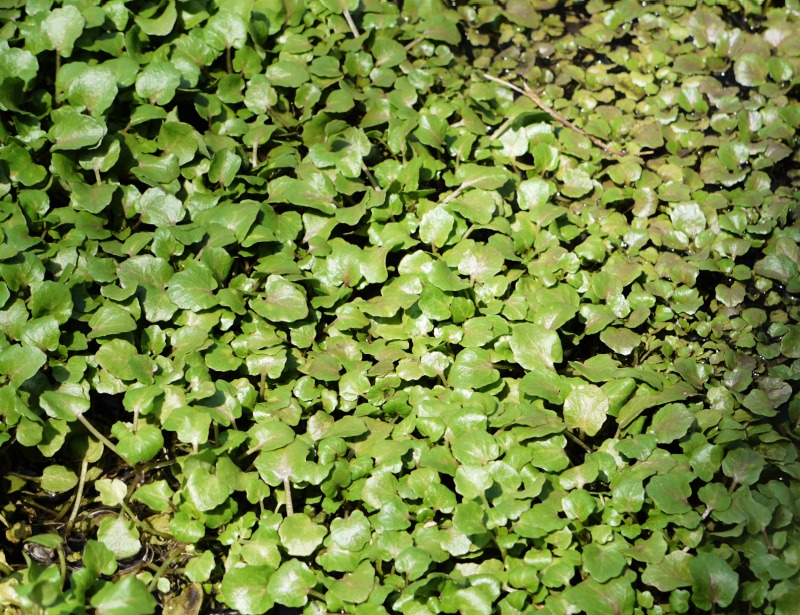 Foraging for Chickweed
Curly Dock: A Plant for Year Round Sustenance
Foraging: Homemade Creamy Watercress Soup
Foraging Plantain to Treat Poison Ivy
Forage Plantain for a Healing Balm
Ramps and Garlic Mustard Frittata
Foraging Wintergreen and How to Make Wintergreen(Teaberry) Extract
Foraging Roots and Tubers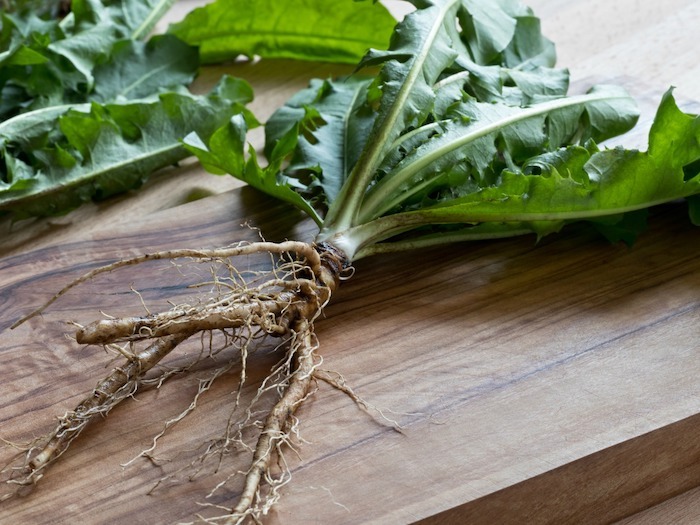 Fall is the perfect time to dig for roots or tubers since plants store energy in their roots at that time of year resulting in a nutrient dense harvest. In addition, it is essential that you have a clear understanding of the identification of the "dead" upper part of the plant.
Roots and tubers that you may wish to forage in fall include:
burdock
cattail
chicory
daylily tubers
dandelion
garlic mustard
Jerusalem artichoke
sassafras
wild carrot
Posts on Foraging Roots and Tubers in the Fall
Foraging Burdock
Foraging Cattail
Foraging and Roasting Chicory Root
Roasted Dandelion Root Coffee
Roasted Dandelion Root Coffee Ice Cream
Foraging Jerusalem Artichoke
Wild Carrot – Queen Anne's Lace
Wild Mushrooms to Forage in Autumn
Fall mushroom hunting provides a wonderful variety of flavor and texture. Some of the varieties in the fall include:
black trumpets
chantarelles
chicken-of-the-woods
hen-of-the-woods (maitake)
honeys
oysters
puffball
Posts on Foraging Fall Mushrooms
The Forager's Guide to Black Trumpet Mushrooms
Foraging Chantarelle Mushrooms
Foraging Chicken of the Woods Mushrooms
Foraging Hen of the Woods Mushrooms
Foraging Honey Mushrooms
Foraging for Oyster Mushrooms
Foraging Puffball Mushrooms
Are you interested in foraging, but a bit hesitant because you don't trust your own abilities? I created a mini eCourse just for you. In More Than Weeds: 5 Common Plants to Forage for Food and Medicine you'll learn that identifying plants is all in the details.
Using common plants with which may be someone familiar you'll learn beginner botany skills that you will be able to use as you move forward. You'll gain confidence to use these plants for your family in food and safe, home remedies. Get started now!
Thank you for visiting Learning And Yearning. May "the LORD bless you and keep you; the LORD make his face shine upon you and be gracious to you; the LORD turn his face toward you and give you peace." Num 6:24-26