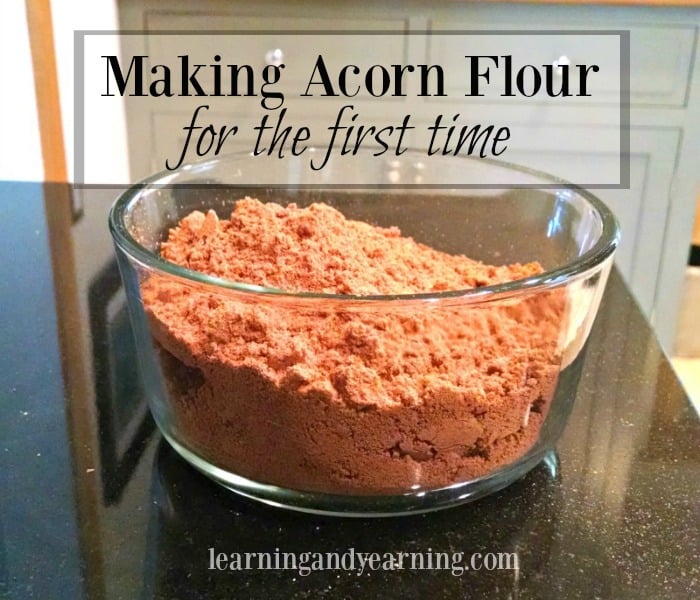 Fall is the Time for Collecting Acorns
Every fall I look at the acorns on the ground. Every fall I tell myself that one of these days I will collect them and make acorn flour. Well, I'm proud to say that this is the year! I did it; not only did I make acorn flour, I used it in pancakes, and make cookies with it. Guys, it's good stuff!
Acorns, like all nuts, are nutritious! They contain protein, carbohydrates, and fats, as well as vitamins and minerals. More detailed nutritional information may be found here.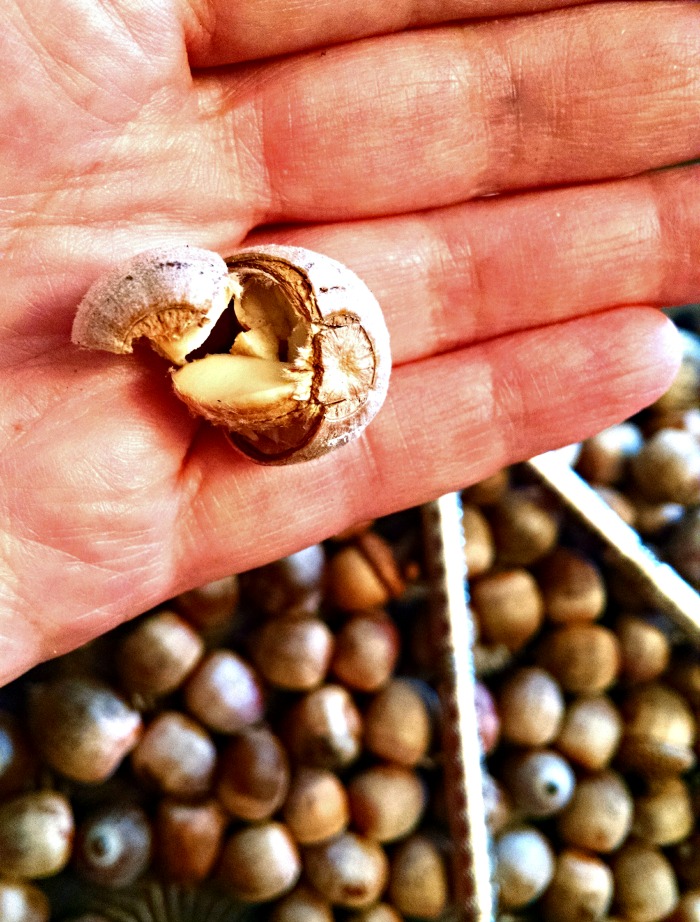 Making Acorn Flour
Let me tell you how I did it. There are two main groups of acorns – red oaks and white oaks. Both types are edible. The acorns I found were from a type of red oak tree. Leaves from red oaks are pointy, while those of white oak are rounded. I gathered about 2 quarts of acorns.
I discovered that some of the acorns had tiny holes in them. In every case, these contained larva of the acorn weevil and were tossed. Yes, that larva is edible, too, but umm, no. And all of the acorns that had their caps still in place where rotted on the inside.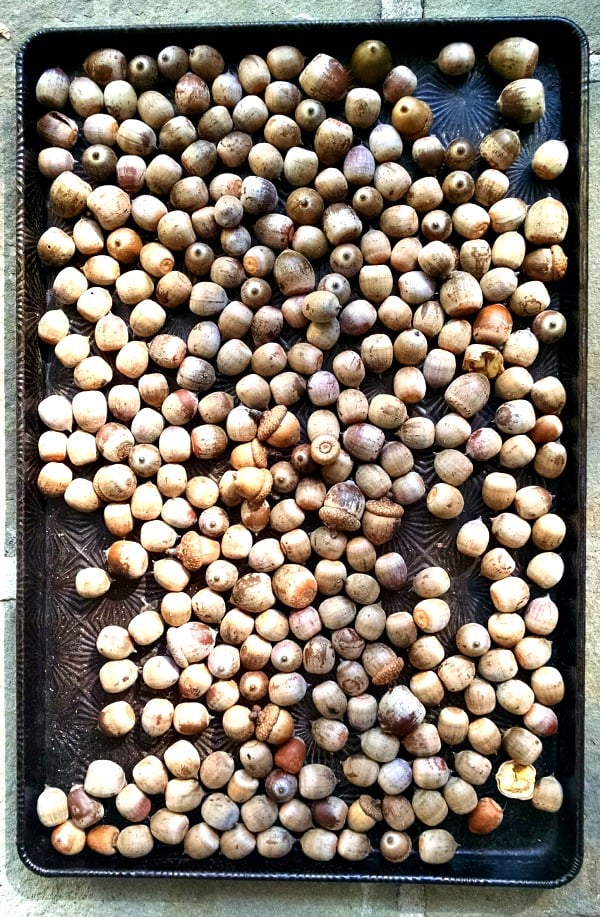 My first step was to crack the acorns and remove the nut. I found it was easier to do this after I spread the acorns on a tray and allowed them to dry a few days at room temperature.
The challenge I found was to remove the papery skin that forms under the shell. Soaking them in cold water helped. Some of the reading I've done (after the fact) recommends allowing the acorn to dry completely before cracking – much longer than the few days I allowed them to dry. This should make both cracking and removal of that papery skin much easier.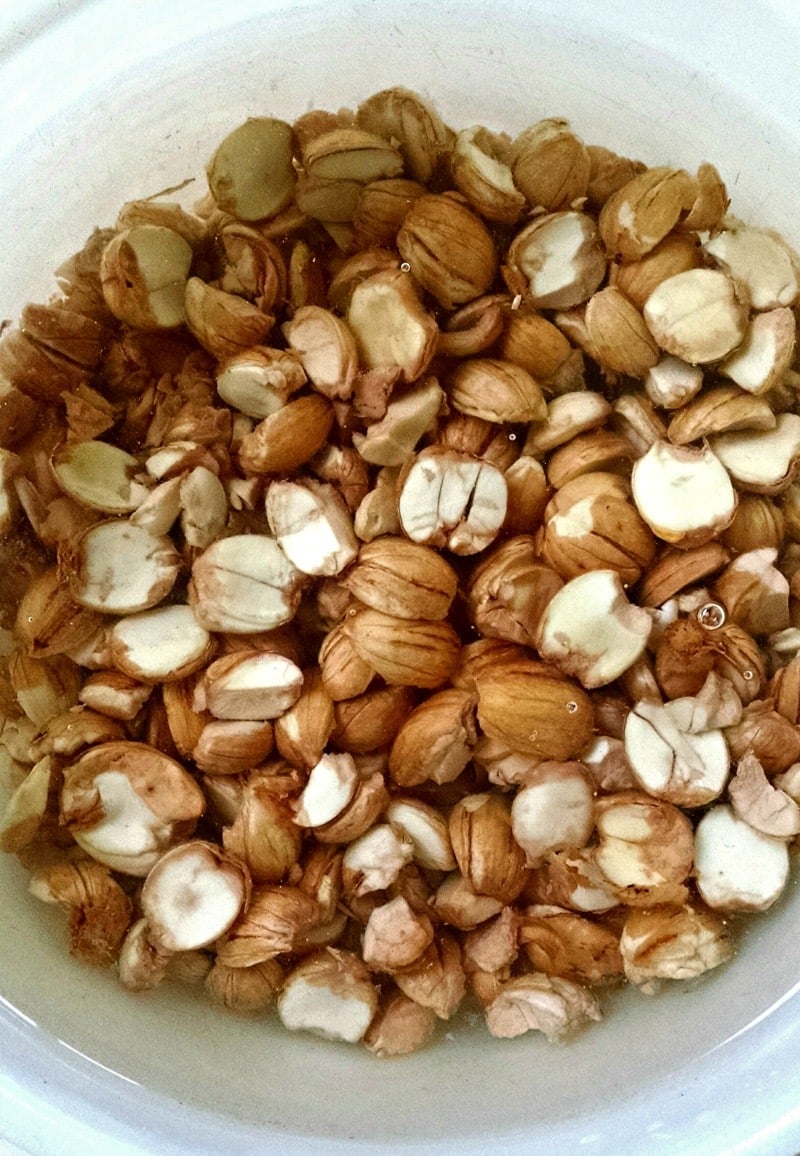 I then pureed the nuts with water in my NutriBullet blender and allowed this mash to sit for about a week in the fridge, straining and changing the water daily. This process removes tannins which cause bitterness. Some articles recommend boiling the acorns to remove the tannins, but the cold-water method of removing tannins helps to assure that nutrients are kept intact.
I then drained the mash, and spread it out in my dehydrator to dry at a low temperature for about 12 hours. The thoroughly dried mash was ground in my NutriBullet blender to make a fine powder – the flour. I was never able to remove all those papery skins and I believe that is what gave my flour a reddish tint.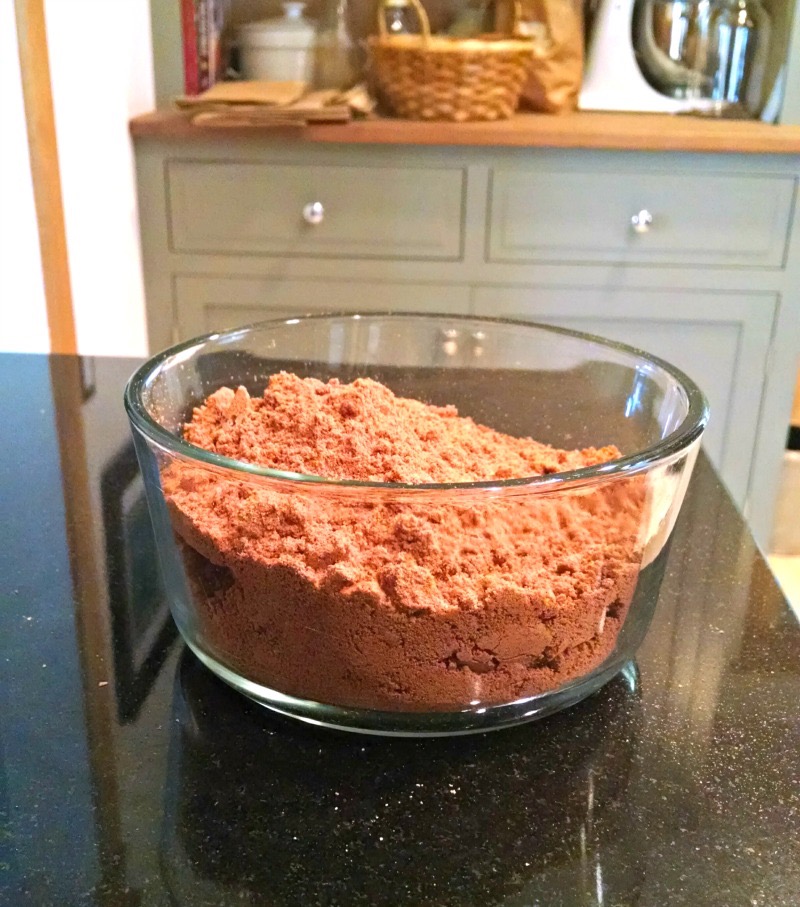 My 2 quarts of acorns yielded approximately 4 cups of acorn flour.
My final step was to make cookies. They are a shortbread type cookie loosely based on this recipe. They were crisp, buttery and delicious!!!  All in all, a very profitable first try at making and using acorn flour.
More Than Weeds
 A Foraging eCourse for Beginners
Are you interested in foraging, but a bit hesitant because you don't trust your own abilities? I created a mini eCourse just for you. In More Than Weeds: 5 Common Plants to Forage for Food and Medicine you'll learn that identifying plants is all in the details.
Using common plants with which you may be somewhat familiar, you'll learn beginner botany skills that you'll be able to use as you move forward. You'll gain confidence to use these plants for your family in food and safe, home remedies. Get started now!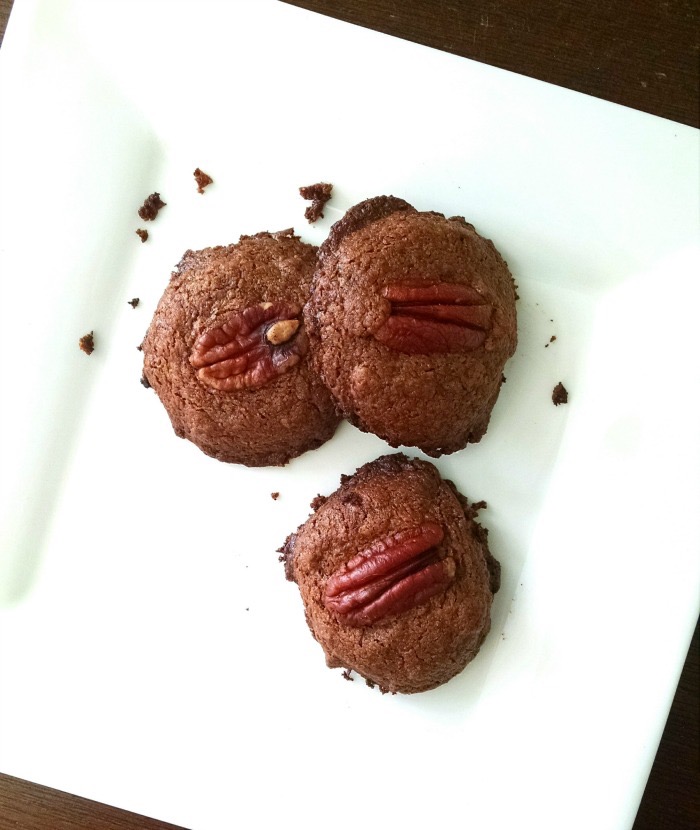 More Fall Foraging Posts You'll Love
How to Harvest and Crack Black Walnuts
Hunter's Pie with Jerusalem Artichoke
Make Your Own Lacto-Fermented Grape Juice from Wild Grapes
Make Your Own Apple Sugar from Wild Apples
Thank you for visiting Learning And Yearning. May "the LORD bless you and keep you; the LORD make his face shine upon you and be gracious to you; the LORD turn his face toward you and give you peace." Num 6:24-26