Brian Thomas and Teri Page, the authors of The Backyard Bread & Pizza Oven eBook live off-grid with their two small children. They live in a tiny house with an outdoor bathroom, no running water, and just enough solar power to run a few appliances.
One might think that an off-grid life is one of deprivation. That food would be basic and boring. But the authors of this book prove that it's anything but. With their homebuilt outdoor pizza oven, meals include home-baked bread, wood-fired pizza, roasted chicken and so much more.
DISCLOSURE: In order for me to pay my blogging expenses, I may receive monetary compensation for my endorsement and/or link to products mentioned on this blog. I am a participant in the Amazon Services LLC Associates Program, an affiliate advertising program designed to provide a means to earn fees by linking to Amazon.com and affiliated sites.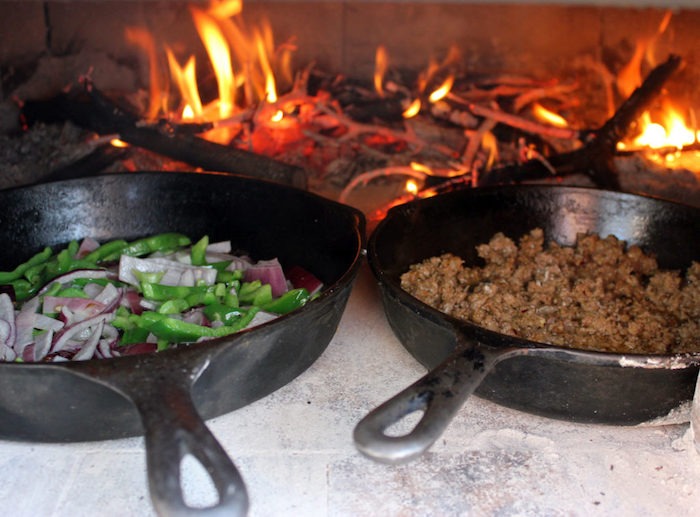 Thomas and Page have years of experience and are innovative to the core. The Backyard Bread & Pizza Oven eBook takes you step-by-step through the process of building your own backyard oven and has ample photos and illustrations to help you along. Everything you need to know from start to finish is included.
The second section of the book was my favorite. This is where all the fun of having a wood-fire oven starts. Cookies, baked potatoes, stews, and chili are all possible.
And who knew? The oven can also be used as a dehydrator.
In addition to all of the author's recommendations for using the oven, a third section is included in the book that provides sources for further information.
The truth is The Backyard Bread & Pizza Oven eBook made me drool. If you are considering a backyard pizza oven I highly recommend this book.