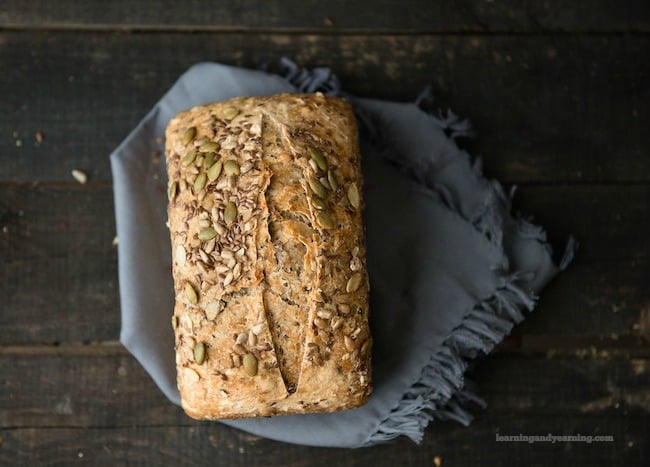 It's not often that I accept a guest post, but I'm delighted that Kelsey Steffen said yes when I asked her to write a guest post on the benefits of sourdough and talk about her eBook, Everyday Sourdough: Easy Recipes for the Everyday Baker.
I'm a huge fan of sourdough, so it may surprise you that I have no other posts on my site about the topic. Because my husband and I only eat about 2 loafs of bread a month, I've never felt that it was worth my while to bake my own. We're blessed to know an amazing baker and barter bread for garden produce! 
I wholeheartedly agree with Kelsey about the benefits of baking with sourdough. I particularly have trouble with yeast breads, but do perfectly fine with sourdough. Kelsey explains why in her post below.