Eat the Dandelion Flowers
It's dandelion season! Most people disparage dandelion in their lawn, but there are a number of us who celebrate it. The flowers, leaves and roots are all edible, and perfect for Dandelion Flower Fritters and other wonderful treats.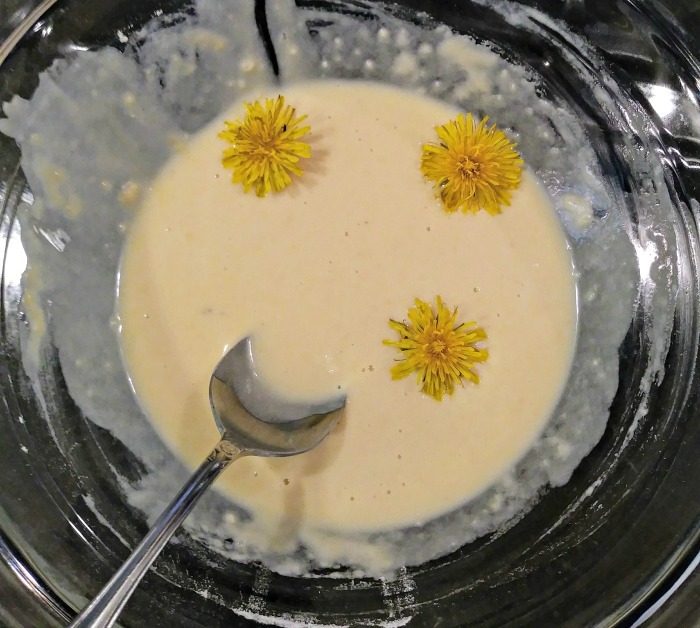 A year ago, I got together with a group of friends for a Foraged Feast. One of my friends made Dandelion Flower Fritters, and I was hooked.
DISCLOSURE: In order for me to pay my blogging expenses, I may receive monetary compensation for my endorsement and/or link to products mentioned on this blog. As an Amazon Associate I earn from qualifying purchases.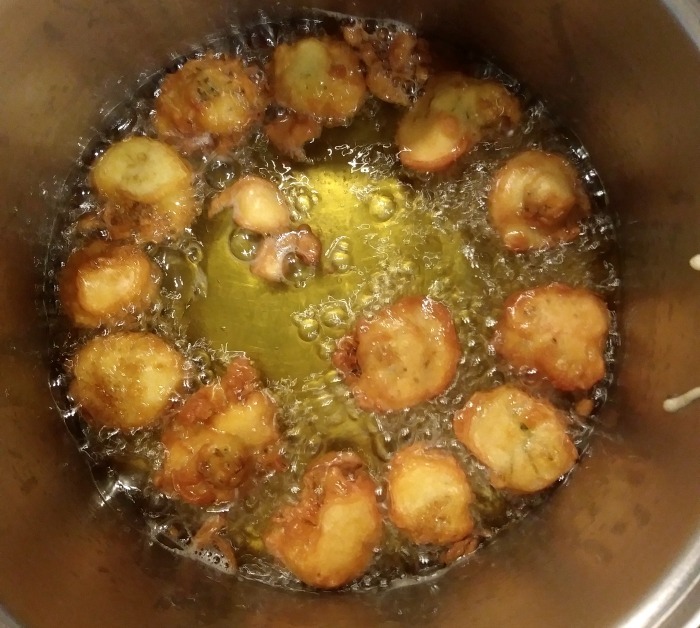 You've probably seen the Facebook meme that encourages us to leave the flowers for the bees. As I mentioned in my previous post on Dandelion Root Coffee: "While I wholeheartedly agree that there's no reason to eradicate dandelions from your lawn, I can assure you that harvesting the leaves, flowers or roots for food will not hurt the bees".
There's plenty for everyone!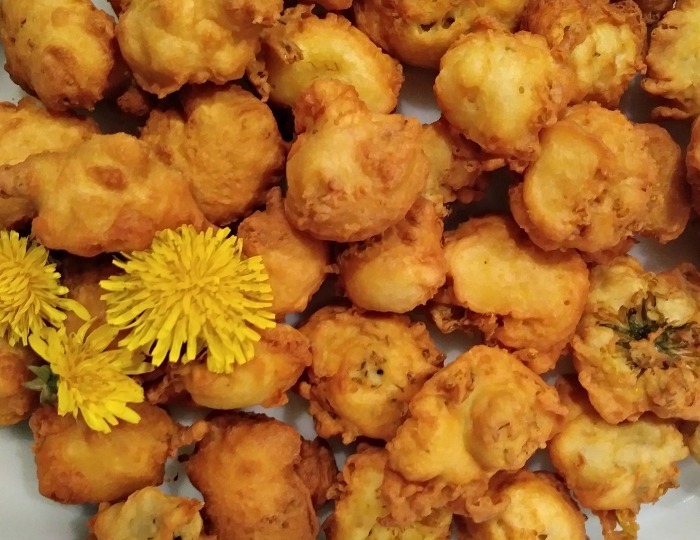 Other Delicious Ways to Enjoy Dandelion:
Violet and Dandelion Flower Pink Lemonade
Salad With Wild Greens and Flowers
And I make yummy Elderflower Fritters, too!
What's your favorite way to enjoy dandelions?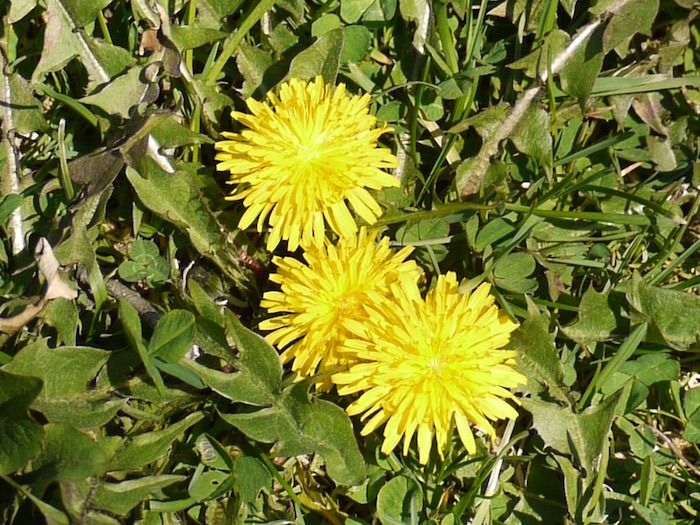 Dandelion Flower Fritters
Print recipe
Ingredients
1 1/2 cup dandelion flowers
1/2 cup flour
1/4 teaspoon baking powder
1/2 teaspoon sea salt
1/2 cup milk
1 tablespoon melted butter
1 egg
lard, tallow, or other fat for frying
Directions
| | |
| --- | --- |
| 1. | Heat the lard in a heavy frying pan on medium heat. |
| 2. | Mix together the flour, baking powder and salt. |
| 3. | Stir in the milk, melted butter and egg. |
| 4. | One at a time, coat the flowers with the batter. |
| 5. | Fry in the hot fat until brown, turning once. |
| 6. | Place on a paper towel lined dish to soak up the extra fat. |
| 7. | These are delicious served with honey or maple syrup. |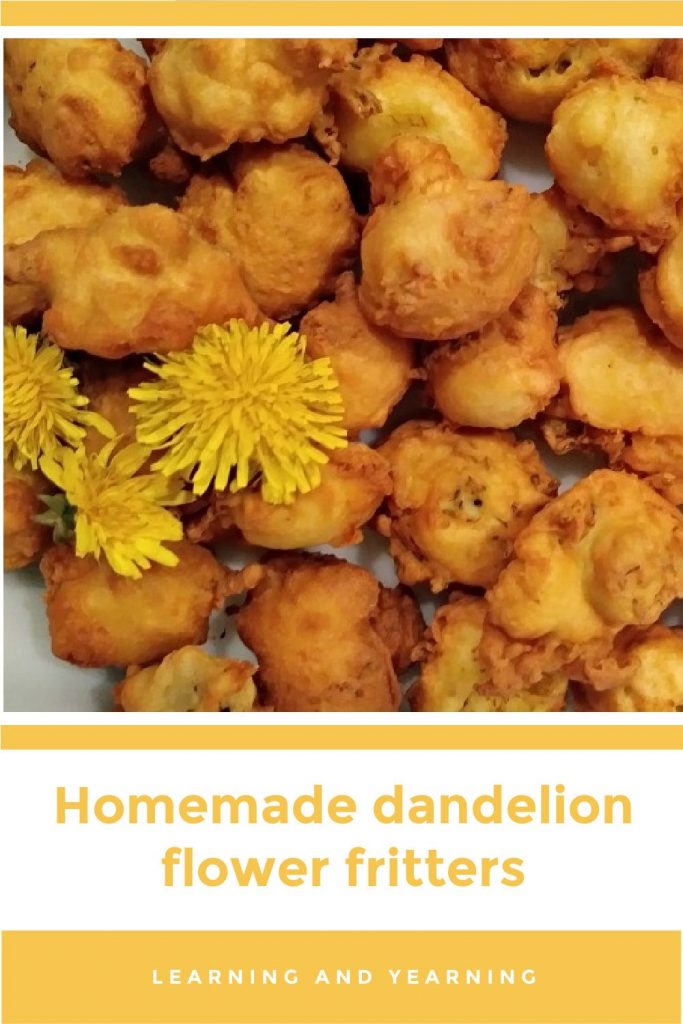 Thank you for visiting Learning And Yearning. May "the LORD bless you and keep you; the LORD make his face shine upon you and be gracious to you; the LORD turn his face toward you and give you peace." Num 6:24-26