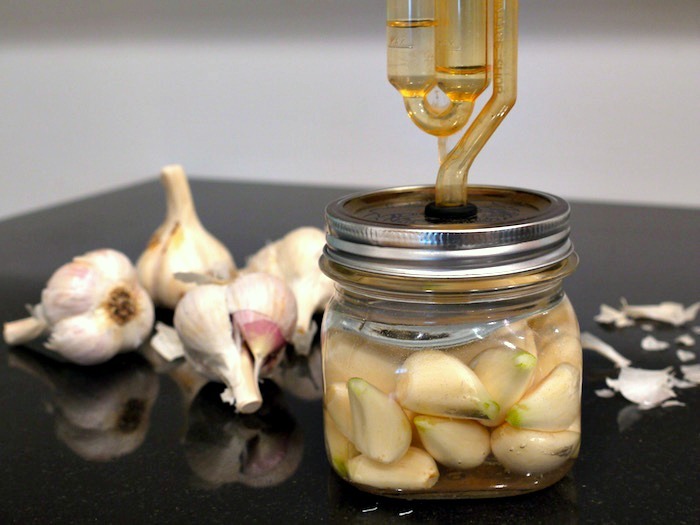 Do I Need an Airlock for Fermentation?
I have been fermenting vegetables in a beautiful, old crock with success. The problem is, having only one vessel, I can only ferment one vegetable at a time. Canning jars are an option, but both the crock and the canning jars are less than ideal in terms of letting air in, as gases escape.
I considered purchasing a Pickle-Pro Fermenting Lid, but Mike was willing to make a homemade airlock for fermentation for me.
I purchased 4 – 1/2″ Fermenter Lid Grommets and 4 Airlocks at a wine shop. The grommets were $.80 each and the airlocks were $1.29 each. The grommet creates a seal between the airlock and the fermenting jar lid. The airlock allows CO2 to escape during fermentation, and prevents air from going back into the jar.
Mike used a gasket hole punch, rather than a drill, and punched a 1/2″ hole in 4 wide mouth canning jar lids. He had no trouble inserting the grommets, and then pushed the airlocks down through the grommet. Voila! For $8.86 (I paid $.50 tax), I had 4 fermenting lids.
For a good article on the safety of Mason Jar Ferments, read here. For more information on fermenting, I recommend The Complete Idiot's Guide to Fermenting Foods by Wardeh Harmon.
More Great Posts on Fermentation
Fermented Strawberry Rhubarb Soda
Make Your Own Fermented Sauerkraut
Fermentation Weights: 10 Ideas For Keeping Your Ferments Submerged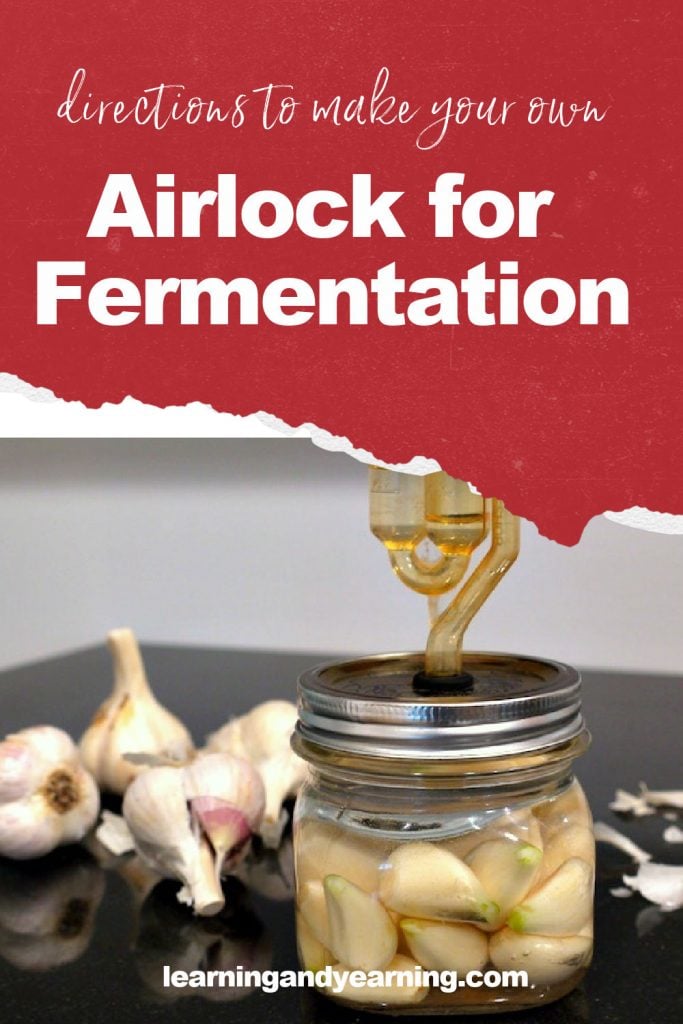 Thank you for visiting Learning And Yearning. May "the LORD bless you and keep you; the LORD make his face shine upon you and be gracious to you; the LORD turn his face toward you and give you peace." Num 6:24-26