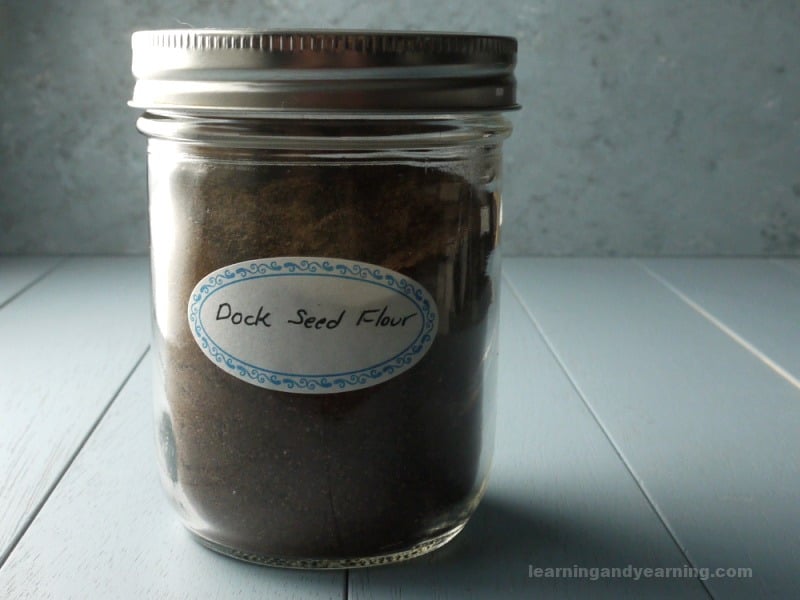 Dock, a common plant often foraged for its leaves in the early spring, is found along roadsides and fields all over the U.S. and Canada. Its stalk, root, and seed are also edible. The most common species are Rumex crispus ( the biennial Curly dock), and R. obtusifolius (the perennial Bitter or broadleaf dock).
The edible seed is easy to harvest, but many people avoid collecting it because it can be difficult to process into dock seed flour. I thought that, too, until I learned a trick which makes it very easy.
DISCLOSURE: In order for me to pay my blogging expenses, I may receive monetary compensation for my endorsement and/or link to products mentioned on this blog. As an Amazon Associate I earn from qualifying purchases.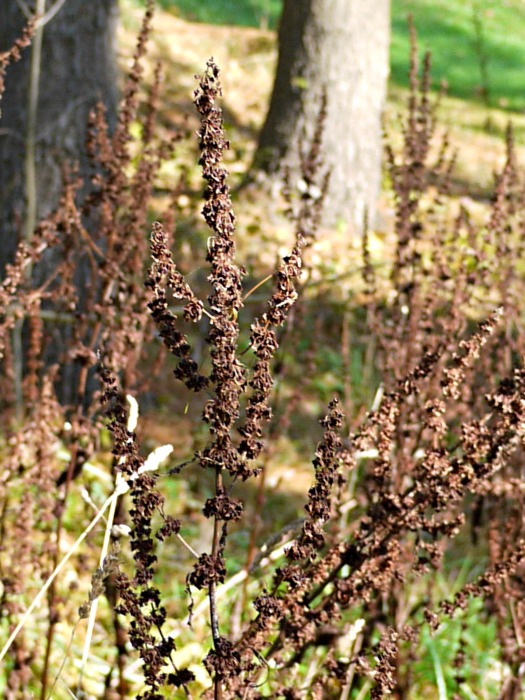 How to Harvest Dock Seed
Dock goes to seed in late summer or early fall and produces thousands of seeds on each plant. It can even be found throughout the winter.
Gathering the seed is simple; hold on to a stalk with one hand while gently pulling the seeds off with the other. You'll be able to gather several cupfuls in a matter of minutes.
And don't worry about taking too much; dock is quite abundant and invasive.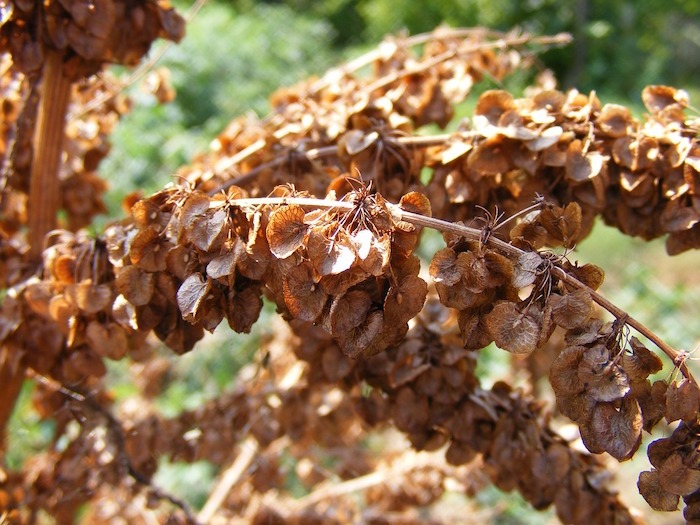 How to Make Dock Seed Flour
It is common to remove the husk from the seed, and that is certainly a tedious task. Instead, I use both the seed and husks to make dock seed flour. The end result is a high fiber flour.
Once you've gathered your seeds, the first step is to place them on a cookie sheet or board outside in the sun, allowing insects to scatter.
Next, roast the seed at 350°F for 4 – 5 minutes. This gives the seeds a wonderful, nutty flavor, and goes a long way in making the seed easier to grind.
After cooling, the last step is to grind the seed. I like using my Nutri-Bullet Blender; a coffee grinder can also be used. Be sure to grind to a fine consistency.
5 cups of seed and husks will make about 1 cup of roasted and finely ground flour. Keep your flour refrigerated until ready to use.
Even with a fine grind, dock seed flour is heavy. Therefore, I like to use half dock seed flour in my recipes, and for the other half, a lighter flour. Dock flour is especially delicious in chocolate recipes, like these Dock Seed Brownies.
More Than Weeds
A Foraging eCourse for Beginners
Are you interested in foraging, but a bit hesitant because you don't trust your own abilities? I created a mini eCourse just for you. In More Than Weeds: 5 Common Plants to Forage for Food and Medicine you'll learn that identifying plants is all in the details.
Using common plants with which you may be somewhat familiar, you'll learn beginner botany skills that you'll be able to use as you move forward. You'll gain confidence to use these plants for your family in food and safe, home remedies. Get started now!
Other Foraging Posts You'll Love
Roasted Dandelion Root Coffee Ice Cream
Sumac Lemonade Fermented with Wild Yeast
Oven Roasted Potatoes on a Bed of Pine Needles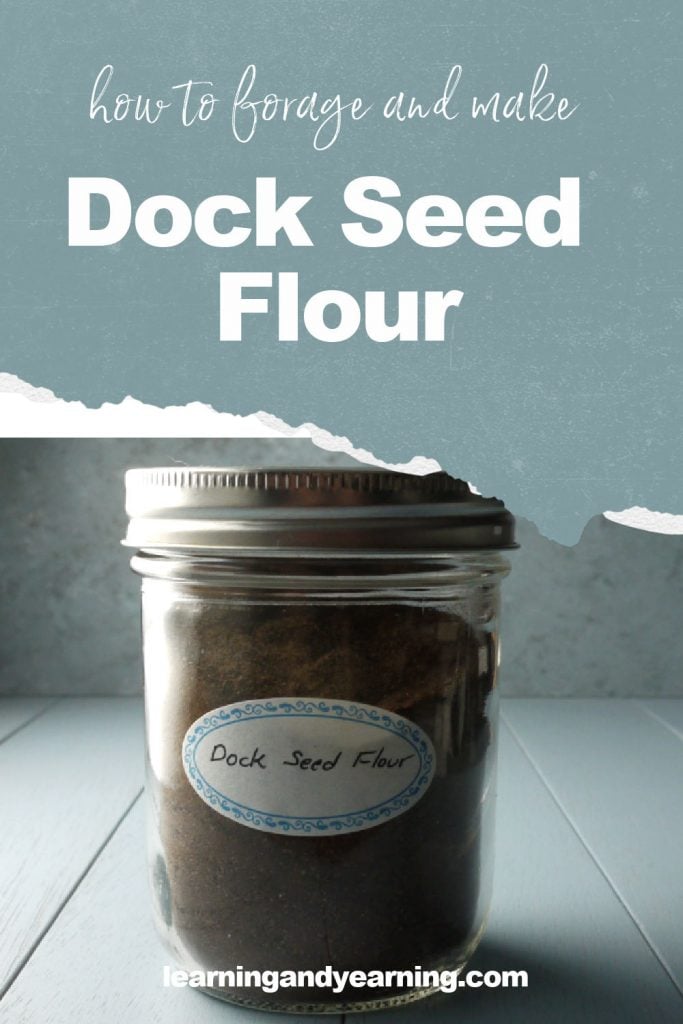 Thank you for visiting Learning And Yearning. May "the LORD bless you and keep you; the LORD make his face shine upon you and be gracious to you; the LORD turn his face toward you and give you peace." Num 6:24-26