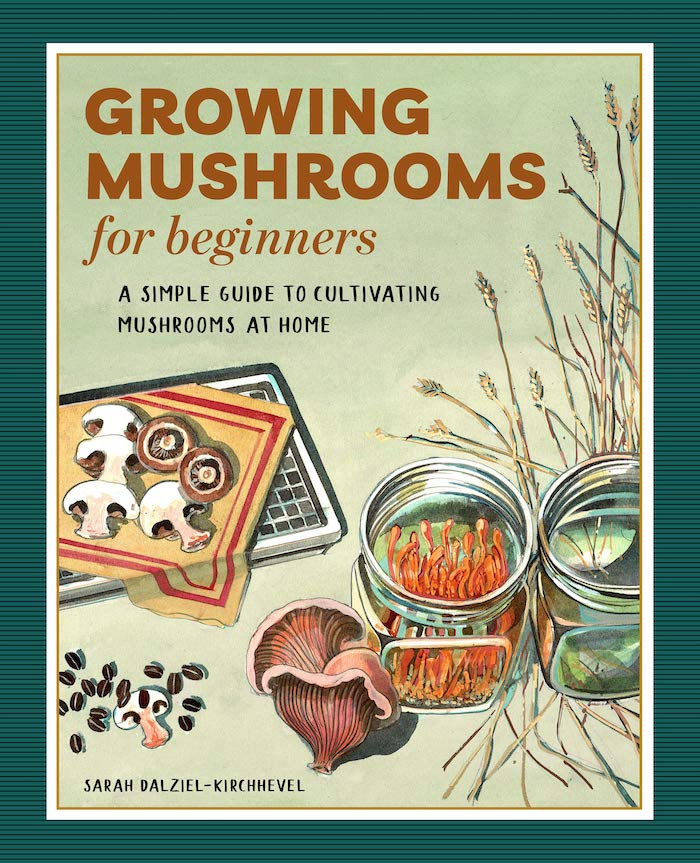 A Simple Guide to Cultivating Mushrooms at Home
While I love foraging and eating wild mushrooms, when it comes to growing my own mushrooms, I am completely inexperienced. Thanks to the new book, Growing Mushrooms for Beginners, by Sarah Dalziel-Kirchhevel, this will be the year to remedy that.
Growing mushrooms always seemed a bit mysterious and overwhelming to me. Which mushrooms should I begin with, where do I purchase spawn, do I have to use logs and which are the best to use, do I have to grow indoors in a sterile environment, do I really need one more thing to do, etc.
DISCLOSURE: In order for me to pay my blogging expenses, I may receive monetary compensation for my endorsement and/or link to products mentioned on this blog. As an Amazon Associate I earn from qualifying purchases.
Steps to Growing Mushrooms for Beginners
Growing Mushrooms for Beginners really is for beginners like me and breaks everything down into simple steps so that I no longer have to feel so overwhelmed.
Begin by reading the mushroom profiles in the book and choose where you want to start – they are all suited to beginner growers. I plan to begin with Oyster mushrooms.
Next choose the medium to grow on – this would include everything from logs to straw to sawdust in a plastic bag. Chapters 2 – 5 cover all of this so that you make the best choice for your situation.
Then source pre-inoculate spawn. The Resource section in the back of the book lists several suppliers. I purchased mine from North Spore.
Now, depending on the mushroom and the medium you've chosen, you are ready to collect everything you'll need, prepare the medium, and inoculate.
Harvesting, Processing, and Using Homegrown Mushrooms
Chapters 7 & 8 of Growing Mushrooms for Beginners is where you get to enjoy the fruit of your labors.
You'll learn how to dehydrate, grind, freeze and prep your mushrooms for cooking.
There are 30 mushroom recipes including:
Reishi Tea
Mushroom Hot Chocolate
Lion's Mane Cream of Mushroom Soup
Pesto-Stuffed Button Mushrooms
Beef Stroganoff with Oyster Mushrooms
and more
If you are completely inexperienced and want to learn how to start growing mushrooms, I highly recommend you pick up a copy of Growing Mushrooms for Beginners. I found it extremely helpful.
More Posts You'll Love
How to Forage Ostrich Fern Fiddleheads
Lemon Balm Cold Sore Lip Balm Recipe
Your Guide to Raised Bed Gardening
Book Review: Growing Under Cover
Violet Infused Aloe Soothing Gel
Thank you for visiting Learning And Yearning. May "the LORD bless you and keep you; the LORD make his face shine upon you and be gracious to you; the LORD turn his face toward you and give you peace." Num 6:24-26