Techniques for a More Productive, Weather-Resistant, Pest-Free Vegetable Garden
Gardening has been a life-long passion for me, and I'm always looking to learn something new. And while I've used cold frames, low tunnels and frost-cloth, my experience can't compare to author Nike Jabbour. The information in her gorgeous new book, Growing Under Cover is extensive, covering all the bases.
Whether you're a beginner with growing under cover, or an expert there's something here for you – and that impresses me.
DISCLOSURE: In order for me to pay my blogging expenses, I may receive monetary compensation for my endorsement and/or link to products mentioned on this blog. As an Amazon Associate I earn from qualifying purchases.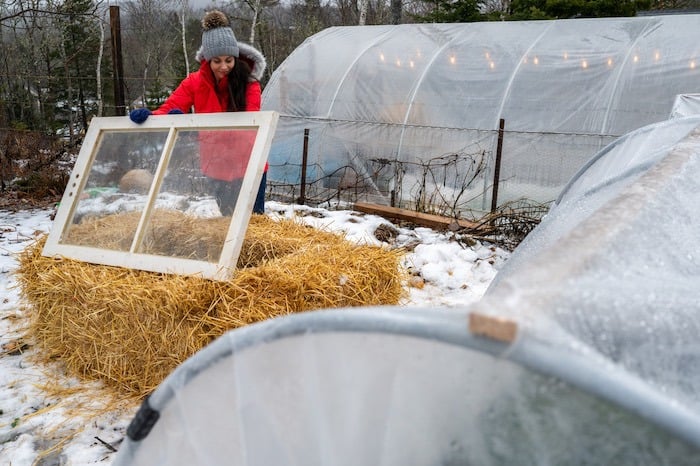 Gardening covers come in all shapes and sizes – everything from mini hoop tunnels and cold frames to larger structures like polytunnels, bioshelters, greenhouses, and geodesic domes. All are discussed in Growing Under Cover, and photos are abundant so that the reader does not have to visualize what is being described.
According to the author,
Garden covers aren't just for growing into winter or protecting from frost. They can be used all year long to boost yields, protect from pests, reduce disease, establish summer sowings, and improve crop quality. I use a variety of fabrics, devices, and structures to capture heat, reduce heat, provide shade, and create a barrier against pests. Most of them, like shade cloths, row covers, and mini tunnels, are inexpensive or easily made. A few, like polytunnels and greenhouses, require a larger investment.
Types of Garden Covers, and Growing Specific Vegetables Under Cover
Growing Under Cover is divided into two parts: Introducing the Covered Garden and Vegetables That Love a Cover.
In the first part, you'll get all the help you need choosing the type of cover that fits your specific needs, as well as instructions for capturing heat, ventilation, providing shade, and irrigation. There are so many great ideas here.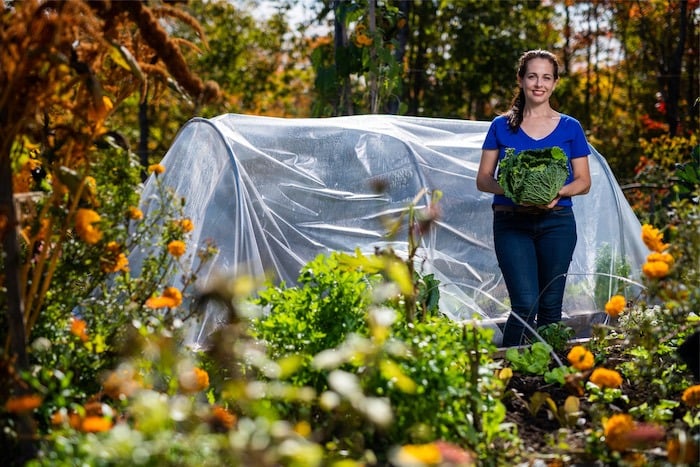 And in part two, you'll learn how to grow specific vegetables under cover, from artichoke to tomato. A very thorough book indeed.
I highly recommend this well-written, 215 page gardening book on learning to garden under cover whether your garden is large or small.
All photographs by Jeff Cooke/Cooked Photography. Featured in Growing Under Cover © 2020 by Niki Jabbour. Used with permission from Storey Publishing.
More Book Reviews You'll Love
Attainable Sustainable: the Lost Art of Self Reliant Living
The Farm Girl's Guide to Preserving the Harvest
Free Range Farm Girl: Cooking Grass-Fed Beef
The Homesteader's Herbal Companion
The Scout's Guide to Wild Edibles
Thank you for visiting Learning And Yearning. May "the LORD bless you and keep you; the LORD make his face shine upon you and be gracious to you; the LORD turn his face toward you and give you peace." Num 6:24-26