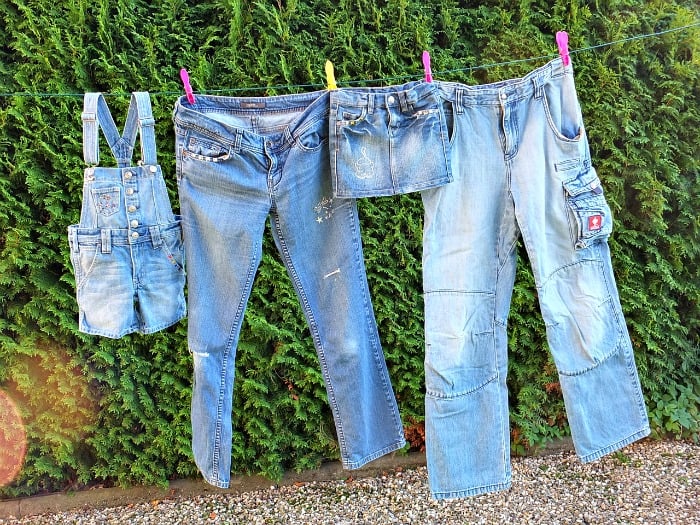 It seems to me that there are only two reasons why someone would make their own homemade powdered laundry detergent. The most important, to me, is to reduce the use of chemicals and synthetic fragrances in my home. The second is to save money. And this recipe does both while doing a great job of cleaning as well.
Why Soap Free?
I've used other recipes for homemade laundry detergent, like the one in my post DIY Tallow Soap for Laundry. Here's the thing. While that recipe does a nice job of cleaning clothes, I found that any recipe with soap as an ingredient tends to leave a build-up on our clothes over time. I'm not saying that I'm done with that recipe, just that I'm taking a break from it.
DISCLOSURE: In order for me to pay my blogging expenses, I may receive monetary compensation for my endorsement and/or link to products mentioned on this blog. As an Amazon Associate I earn from qualifying purchases.
Why Borax Free?
This recipe for powdered detergent is also borax free. I've read tons of articles about borax. They are all over the internet, with some saying they are completely safe, and others siting the potential for grave health problems.
The Environmental Working Group gives borax an "F" because of high concern for developmental and reproductive toxicity. So, I'm thinking there's no need to use it when there are alternatives.
When I started noticing that my homemade laundry detergent wasn't working as well as it was when I first started making it, I switched to a store-bought brand, Molly's Suds, which has an "A" rating at EWG. But at $.19 per load, it's not as economical as I'd like.
The ingredients in Molly's are pretty straight forward; this homemade recipe is practically identical, and easy to make. Best of all, my homemade version is costing me only about $.06 per load. It's also non-sudsy which makes it safe for HE washing machines.
Tips for Cleaner Laundry
Sort your laundry into whites, darks, and delicates.
Add the laundry powder to your washing machine first, and allow it to dissolve. Then add your dirty laundry. Don't overfill with clothes or they won't have to room to agitate and get clean.
Add 1/2 cup of distilled white vinegar to your wash if you have hard water. It will also help to remove odors.
Water temperature matters. Unless the label specifies cold water, wash in warm water for better cleaning results. Use hot water for cleaner whites, or if someone in the house has been ill.
Homemade Powdered Laundry Detergent Ingredients
Sodium Carbonate
Washing soda's high alkalinity helps to cut grease, soften water, and disinfect surfaces.
Arm and Hammer Washing Soda, and sodium carbonate get an "A" rating at EWG.
I found that my local grocery store is the least expensive place to purchase washing soda.
Sodium Bicarbonate
Also known as baking soda, sodium bicarbonate removes odors, boosts detergent performance and softens fabric.
Baking soda, as you've probably guessed, gets an "A" rating at EWG.
Again, buying a generic brand at the grocery store is the most economical way to purchase.
Magnesium Sulfate
Also known as Epsom salt, magnesium sulfate is a wetting agent and acts as a fabric softener. It also hardens water, so add 1/2 cup of distilled white vinegar to each load of laundry if that is a problem in your area.
Epsom salt also gets an "A" at EWG.
You can purchase epsom salt here at a decent price, or get it a local grocery store or pharmacy.
Sea Salt
Salt acts as fabric softener, prevents fading, and helps to remove certain stains.
Sea salt is not listed at EWG, but you know it gets an "A".
Redmond Sea Salt is what I keep on hand for cooking, so that's what I use here.
Essential Oil
Essential Oils are optional in the homemade powdered laundry detergent, but do add a nice scent to the laundry without using potentially harmful fragrances. I especially love the fresh scent of lemon.
You can purchase good quality essential oils here.
More Laundry Posts You'll Love
DIY Tallow Soap for Laundry from Learning And Yearning
5 Natural Dryer Sheet Alternatives from All Natural Mothering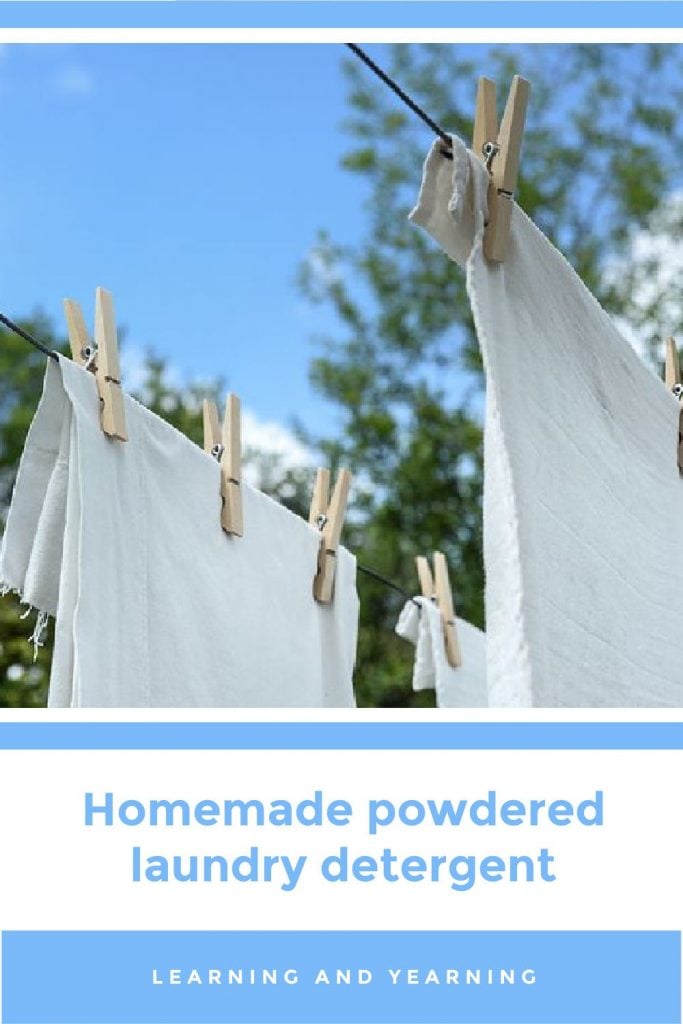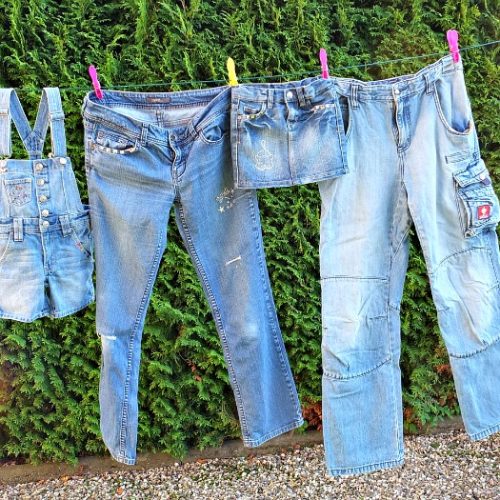 Homemade Powdered Laundry Detergent
This homemade powdered laundry detergent is soap-and-borax-free, and uses no harmful chemicals. It's economical and easy to make as well!
Print
Pin
Rate
Instructions
Mix all ingredients together and store in a sealed glass jar.

Use 1 tablespoon per load. Add another tablespoon if clothes are particularly dirty. Add the laundry powder to your washing machine first, and allow it to dissolve in the water before adding clothing.

Add 1/2 cup of distilled white vinegar to your wash for odor control, or if your water is very hard.
Thank you for visiting Learning And Yearning. May "the LORD bless you and keep you; the LORD make his face shine upon you and be gracious to you; the LORD turn his face toward you and give you peace." Num 6:24-26