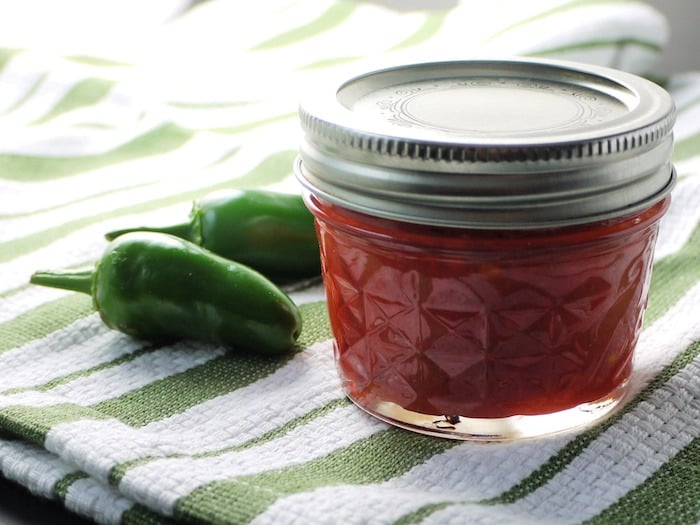 It's the time of year when fresh produce from the garden is starting to come in. We don't have ripe tomatoes yet, but I've been able to harvest some hot peppers. One thing I surely love is hot pepper sauce to use in the middle of winter. It's a great reminder of summer.
Hot Pepper Sauce From Fresh Peppers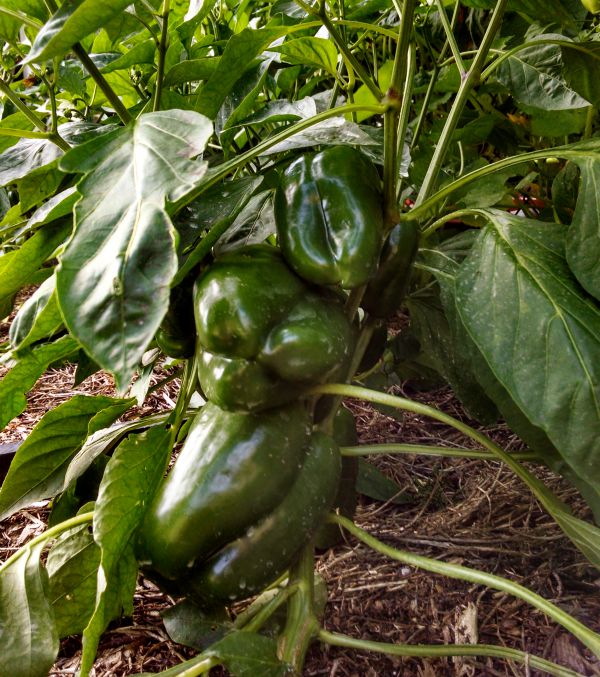 DISCLOSURE: In order for me to pay my blogging expenses, I may receive monetary compensation for my endorsement and/or link to products mentioned on this blog. As an Amazon Associate I earn from qualifying purchases.
Hot sauce starts in the garden for us with fresh-picked sweet and hot peppers, onions, and homemade garlic powder.
I've tried different hot sauce recipes, but when I recently received The Ultimate Guide to Preserving Vegetables by Angi Schneider, I knew that the first recipe I'd be trying was the canned hot pepper sauce.
Angi's new book is a great resource for preserving vegetables from the garden, CSA, or farmer's market. It contains information on canning, pickling, fermenting, dehydrating, and freezing fresh produce.
The Ultimate Guide to Preserving Vegetables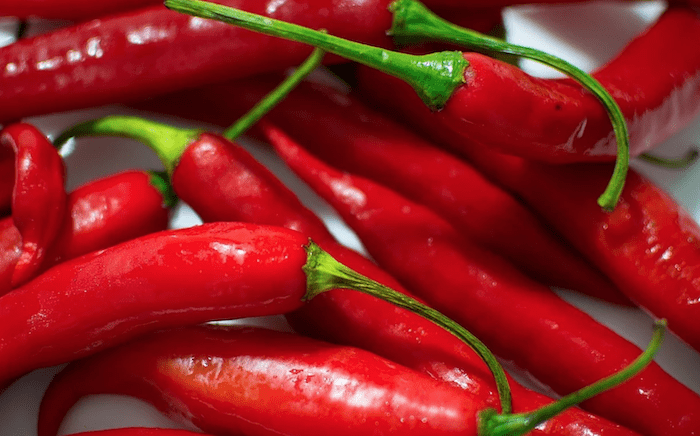 The Ultimate Guide to Preserving Vegetables is much more than a cookbook with 100 recipes. It is first and foremost, a guide to preserving the produce your family loves, so that you can feed them come winter.
You'll learn when and how to harvest, or what to look for when purchasing fresh vegetables. And then you'll get help in deciding the best way to go about preserving what you've harvested.
I love the cheat sheets for each vegetable where you can decide at a glance what's involved for each method of preservation.
Then, once you know how you want to proceed, you'll get step-by-step instructions for canning, dehydrating, freezing, or fermenting your fresh produce, including what equipment you'll need.
Hot Sauce Recipe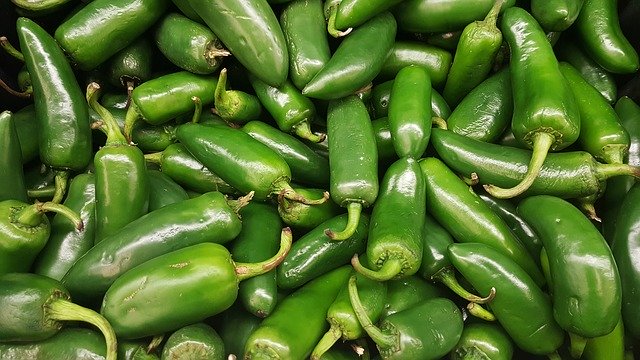 For the hot sauce, you'll need a 1/2 pound of peppers. You choose which peppers you want to use, depending on how hot you want your sauce. And you can remove the seeds or leave them if you really want some spice.
Add some vinegar, and other spices, simmer and puree, and you've made your hot pepper sauce. You can freeze the sauce, or can it – the instructions are included.
Canned Hot Pepper Sauce
Use this delicious hot pepper sauce as a condiment for soups, pasta, sandwiches, tacos, eggs . . . pretty much anything to which you want to add a hot, spicy flavor.
Print
Rate
Ingredients
1/2

lb

sliced peppers

a mixture of sweet and hot, seeds removed from hot peppers if you prefer milder flavor

1/2

cup

apple cider vinegar

1/2

cup

white vinegar

1/2

cup

chopped onion

1/2

teaspoon

garlic powder

1/2

teaspoon

ground cumin

1/2

teaspoon

ground mustard

1/2

teaspoon

ground turmeric

1/2

teaspoon

sea salt

1/4

teaspoon

ground cloves

1/4

teaspoon

ground allspice

2

teaspoons

sugar
Instructions
In a medium stockpot, combine the peppers, cider vinegar, white vinegar, onion, garlic powder, cumin, mustard, turmeric, salt, clove, allspice, and sugar.

Put the lid on the pot, bring the mixture to a simmer over medium heat, then simmer the sauce for 20 minutes.

While the hot sauce is simmering, prepare the water bath canner. Fill it halfway with water and put it on the stove to simmer. Check two half-pint jars for any nicks or cracks, wash them in hot soapy water and rinse them in hot water. Keep the jars hot until it's time to use them. Wash the lids in hot soapy water and rinse them.

After 20 minutes, remove the pan from the heat and puree the pepper mixture. You can use an immersion blender or ladle the mixture into a blender to puree it.

Pour or ladle the hot sauce into the prepared jars, leaving 1/4 inch of headspace. Remove the air bubbles with a bubble remover tool or chopstick and recheck the headspace. Wipe the rims with a clean cloth, put the lids on the jars and screw on the bands. Place the jars in the prepared hot water bath canner, making sure that the jars are covered by at least an inch of water.

Put the lid on the canner and bring the water to a full rolling boil. Process the jars for 10 minutes, adjusting for altitude, if necessary.

Arrange a folded towel on the counter or table. Remove the jars, using a jar lifter, and place them on the towel. Let the jars cool for at least 12 hours.

Once the jars are cooled, remove the bands and check the seals. If any jars failed to seal, put the in the refrigerator to use first. Wipe the jars with a clean cloth and store them for up to a year.
Notes
Water Bath Canning Altitude Adjustments
0 - 1,000 feet - no adjustment
1,001 - 3,000 feet - add 5 minutes
3,001 - 6,000 feet - add 10 minutes
6,001 - 8,000 feet - add 15 minutes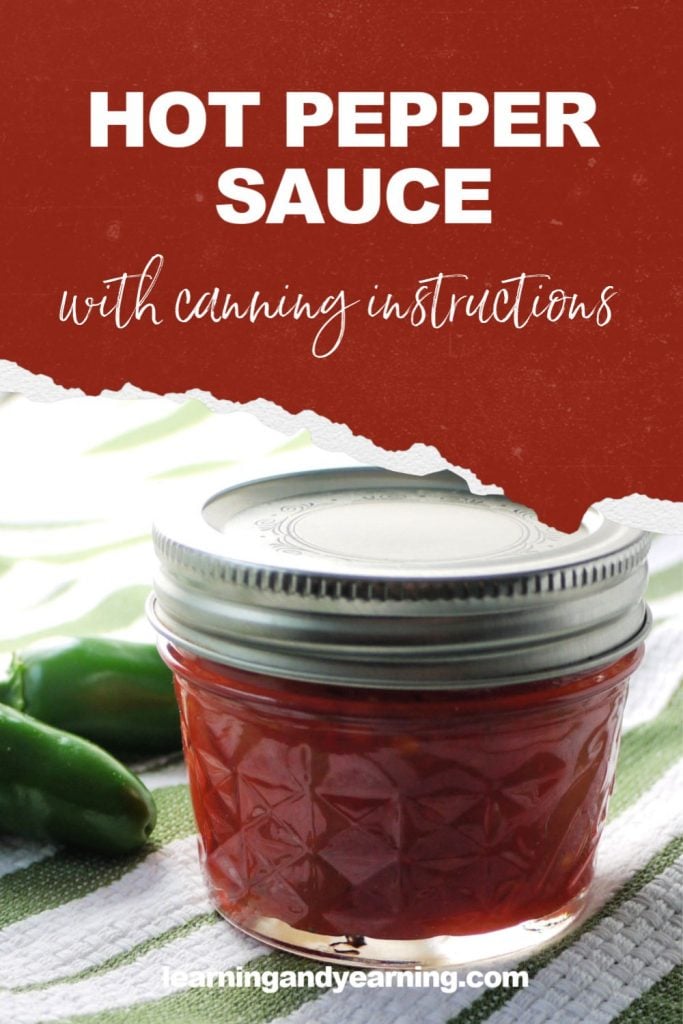 Thank you for visiting Learning And Yearning. May "the LORD bless you and keep you; the LORD make his face shine upon you and be gracious to you; the LORD turn his face toward you and give you peace." Num 6:24-26