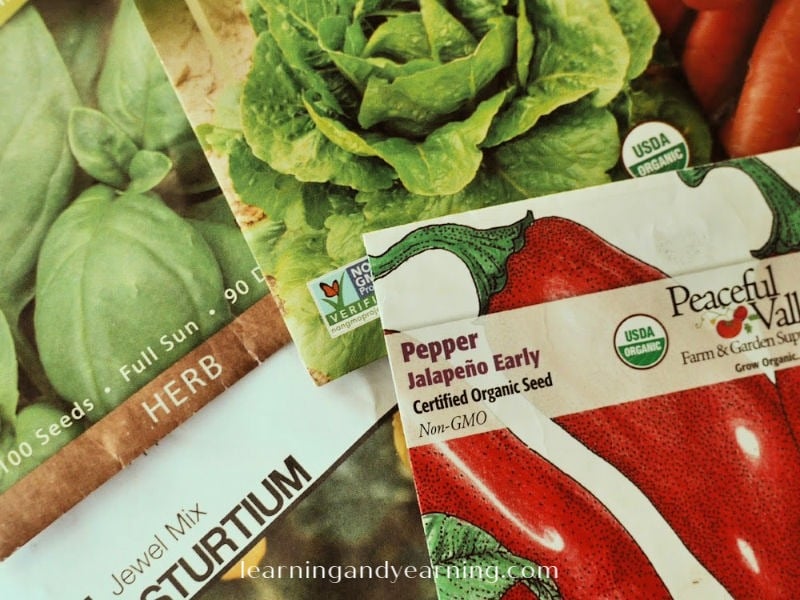 If there's one thing that's exploded in recently, it's the interest in gardening. And for good reason; in these uncertain times people are seeking food security. Many of these people have packets of seed sitting around from that time they were going to start a garden. And now they are asking, "how long do seeds last?".
How Long Do Seeds Remain Viable
Knowing if your seeds are still good is an important question. You don't want to waste precious time preparing your garden only to find that your seeds are too old, or too degraded to sprout.
DISCLOSURE: In order for me to pay my blogging expenses, I may receive monetary compensation for my endorsement and/or link to products mentioned on this blog. As an Amazon Associate I earn from qualifying purchases.
Below is a chart of average years which different types of seed generally last, but keep in mind that this is not set in stone. As you'll see, there are other considerations when it come to how long a seed lasts.
Seed Storage is an Important Consideration
Seed storage is one of the factors that will determine the seed viability. Ideally, seeds should be stored in a cool, dry place in an airtight container.
Seeds which have been exposed to moisture or light won't remain viable for long.
The Type of Seed
Another important factor in determining if your seeds are still viable is simply the type of seed. Some seeds are only good for a year, no matter how perfectly they were stored, while others may last 5 years.
And as you can see, even with one type of seed, storage life can vary by several years.
How Can I Know For Sure That Seeds are Viable
Thankfully, there is a test which will determine whether your seeds are worth using. That is a germination test to see if your old seeds are viable.
The test is simple and is fully explained at the link above.
So, there's really no need to worry if your seeds are going to sprout and produce, and there's no need to rely only on charts that tell you how long a seed will last. You can know for sure by testing them for germination.
So, the answer to your question – how long do seeds last? It depends!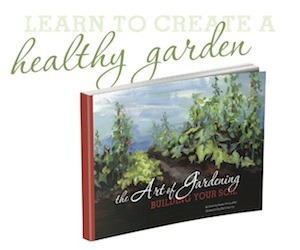 To learn how to build a garden that builds healthy soil, be sure to check out my eBook The Art of Gardening: Building Your Soil. You really can become a better gardener, and you really can grow healthy, nourishing produce. It's all about the soil! Click here to buy now.
More Organic Gardening Posts You'll Love
Give Your Plants a Head Start By Pre-Sprouting Seeds
Heirloom, Hybrid, and GMO Seeds: What's the Difference?
Make Your Own Seed Tape for Easy Planting of Small Seeds
Lasagna Gardening: An Easy and Productive Way to Garden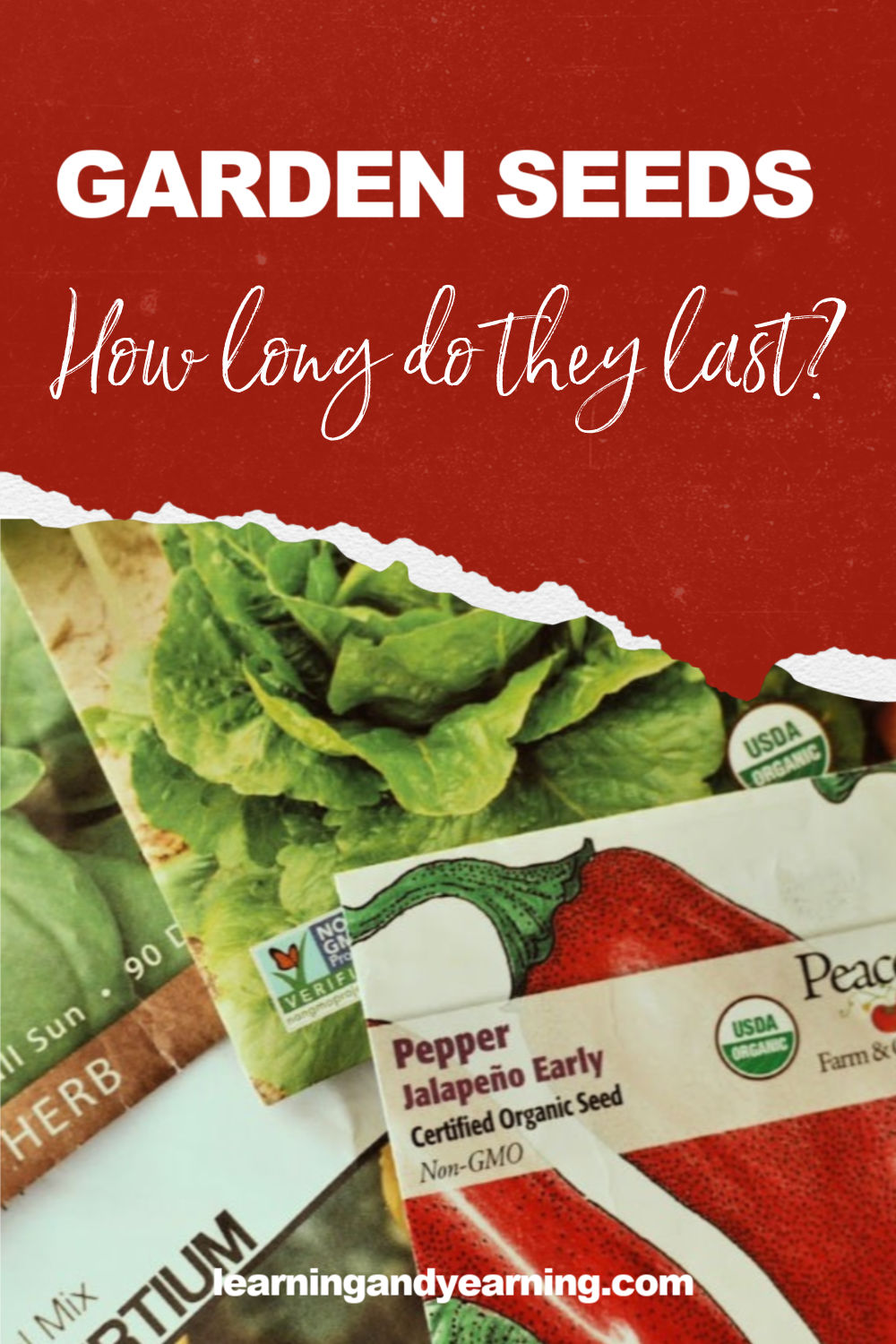 Thank you for visiting Learning And Yearning. May "the LORD bless you and keep you; the LORD make his face shine upon you and be gracious to you; the LORD turn his face toward you and give you peace." Num 6:24-26