One of the first things a girl needs to know (ok, boys, too) when learning about herbal medicine is to make an herbal infusion. And if the girl has time on her hands, time is all she needs.
But sometimes mullein needs to be quickly infused for an earache. Or plantain for a healing balm. If you don't have time, you need heat. Not just any heat – gentle heat. The kind of heat you get from a double boiler.
DISCLOSURE: In order for me to pay my blogging expenses, I may receive monetary compensation for my endorsement and/or link to products mentioned on this blog. I am a participant in the Amazon Services LLC Associates Program, an affiliate advertising program designed to provide a means to earn fees by linking to Amazon.com and affiliated sites.
But, if you're like me, you don't have a double boiler. Really, that's not a problem because you can easily make a simple double boiler from items you already have in your kitchen.
Use your imagination – there are no strict rules here, except that there should be enough space between your two pans for water. With a double boiler the top pan should not sit in the water, but over it and steam is the source of heat.
If the pan is in the water, it's technically known as a water bath rather than a double boiler. When infusing herbs, its okay to allow the top pan to be immersed in water as long as you keep the water at a nice low temperature – between 95° and 110°F is perfect.
The pots, pans, bowls or mason jars you choose depend on how much oil you are diffusing. I almost always us a mason jar as my top container because that's what I'll be using to make my salve and what I'll be using to store my infused oil.
Make a Double Boiler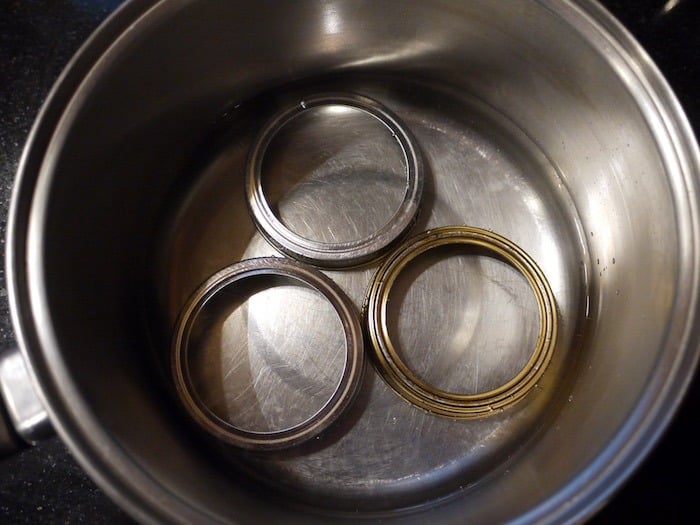 So here are some ways you can construct that simple double boiler:
I most often take a pot and place 3 canning jar rings in the bottom. I then place a mason jar on top of the rings to hold my herbs and oil.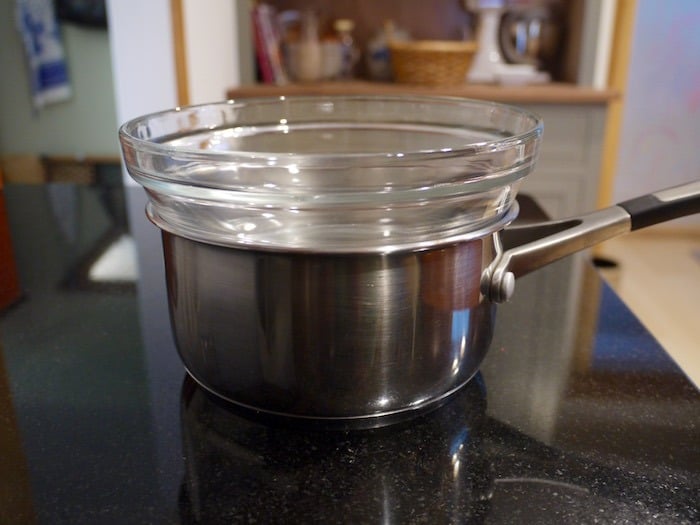 Alternately, you can place a heat-proof bowl on the top of a pot. Put a few inches of water in the pot and heat gently. This is more like a true double boiler since the bowl will keep steam in the pot to heat your concoction.
Another option is this insert that you can purchase to turn a pot into a double boiler. I like that it has pour spouts and a handle, but keep in mind that it only has a 2 cup capacity.
Simple, right?
And if you're looking for recipes for herbal salves, soaps, lotion bars, and more that use a double boiler, I've got you covered:
Calendula Lotion Bars from Grow Forage Cook Ferment
Cayenne Infused Honey from Spiraea Herbs
Cough and Cold Chest Salve from LearningAndYearning
Five Ways to Make an Herb Infused Oil from LearningAndYearning
Foraging Mullein for Earaches and Coughs from LearningAndYearning
Homesteader's Tallow Soap from Reformation Acres
How to Make an Herbal Salve from Grow Forage Cook Ferment
How to Make a Solid Perfume Locket from Learning Herbs
How to Make Your Own 3 Ingredient Lotion Bars from Melissa K. Norris
Melt and Pour Coffee Soap from Imperfectly Happy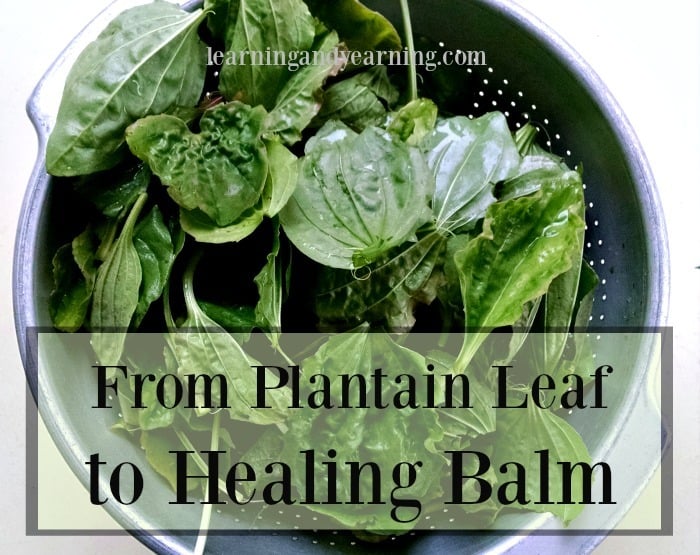 Plantain Leaf Healing Balm from LearningAndYearning
Rosemary Pine Beard Balm from Grow Forage Cook Ferment
Skin Balm with Rose Hips and Evergreen from Hope for Better Living
Super Scrub – Homemade Gardener's Soap Recipe from Reformation Acres
Sweet Vanilla Butter Lip Balm from Reformation Acres
Two Ingredient Alternative to Petroleum Jelly from LearningAndYearning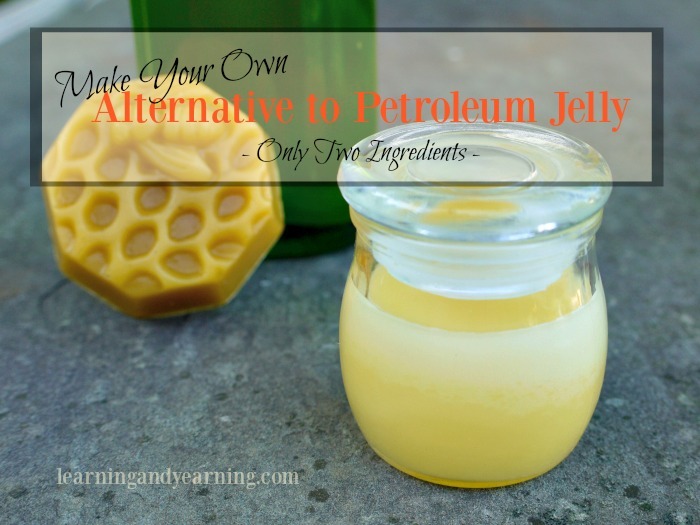 Thank you for visiting Learning And Yearning. May "the LORD bless you and keep you; the LORD make his face shine upon you and be gracious to you; the LORD turn his face toward you and give you peace." Num 6:24-26