Whenever we purchase beef or pork from a local farmer, we ask for the fat, too, so that we can render lard or tallow. It's a great way to save money since the rendered fat can be used in cooking, soap making, and skin care.
DISCLOSURE: In order for me to pay my blogging expenses, I may receive monetary compensation for my endorsement and/or link to products mentioned on this blog. I am a participant in the Amazon Services LLC Associates Program, an affiliate advertising program designed to provide a means to earn fees by linking to Amazon.com and affiliated sites.
I was first inspired to render fat after reading Long Way on a Little by Shannon Hayes. And then I recalled that The Foxfire Book  had information on rendering lard.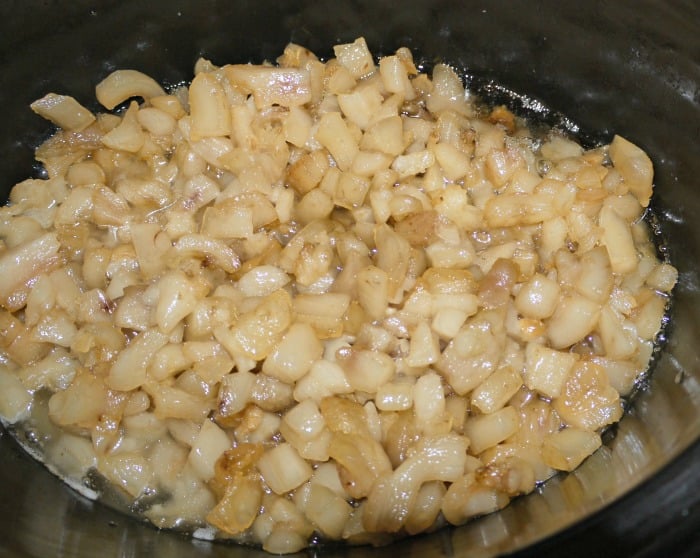 Here's what The Foxfire Book has to say in the chapter "Recipes for Hog":
The fat is cut up into pieces about the size of hens' eggs and put in a pot containing just enough water to keep it from sticking to the sides when cooked. The pot is then placed over a fire, and the fat is allowed to cook slowly. It is stirred often. By evening, the grease will have boiled out, the water evaporated, and the hard residue called "cracklins" will have fallen to the bottom. The grease is poured into containers, allowed to harden, and is used all winter for cooking. The cracklin's are saved for bread.
I've since learned that if you ask your butcher to grind your pork or beef fat, the job of rendering goes much more quickly. But cutting it up yourself will work just fine.
Pork fat can be rendered into lard, or beef fat into tallow either on the stovetop or in a crockpot. Either way, place a small amount of water in the bottom of the pot to keep the fat from burning before it begins to melt.
Keep the heat on low and stir occasionally.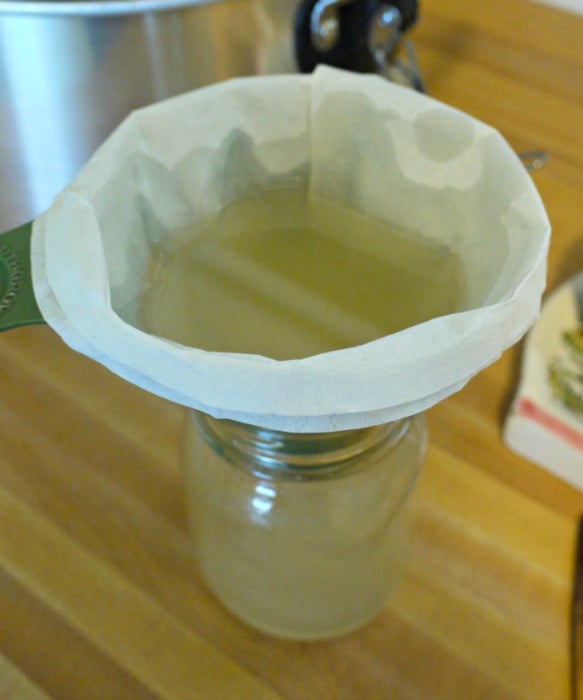 As the fat melts, strain it through a coffee filter or fine mesh strainer into a canning jar.
When cool it will turn white and hardened into lard or tallow. Lard will remain soft enough to scoop with a spoon even after being refrigerated, but tallow will need to be broken with a sharp knife to remove pieces of it.
Lard or Tallow; Which Do I Prefer?
The question 'which do I prefer?' really depends on what I am making. Lard is wonderful for pie crusts and Welsh cookies. Tallow has a stronger smell, but does a better job of browning meat than lard. And I prefer tallow for soap because it makes nice hard bars that don't melt away in your soap dish.
When the fat is all melted and strained into jars, what is left in the pot are the cracklins mentioned in the quote above from The Foxfire Book. They are delicious in Cracklin' Cornbread.
The old-timers really did know how to use every part of the animal, didn't they?
Recipes That Use Lard or Tallow
Food
Chicken Cacciatore with Brined Chicken
Soap or Skin Care
Homemade Candy Cane Soap with All Natural Ingredients
7 Alternatives to Petroleum Jelly for Taking Care of Your Skin
Thank you for visiting Learning And Yearning. May "the LORD bless you and keep you; the LORD make his face shine upon you and be gracious to you; the LORD turn his face toward you and give you peace." Num 6:24-26