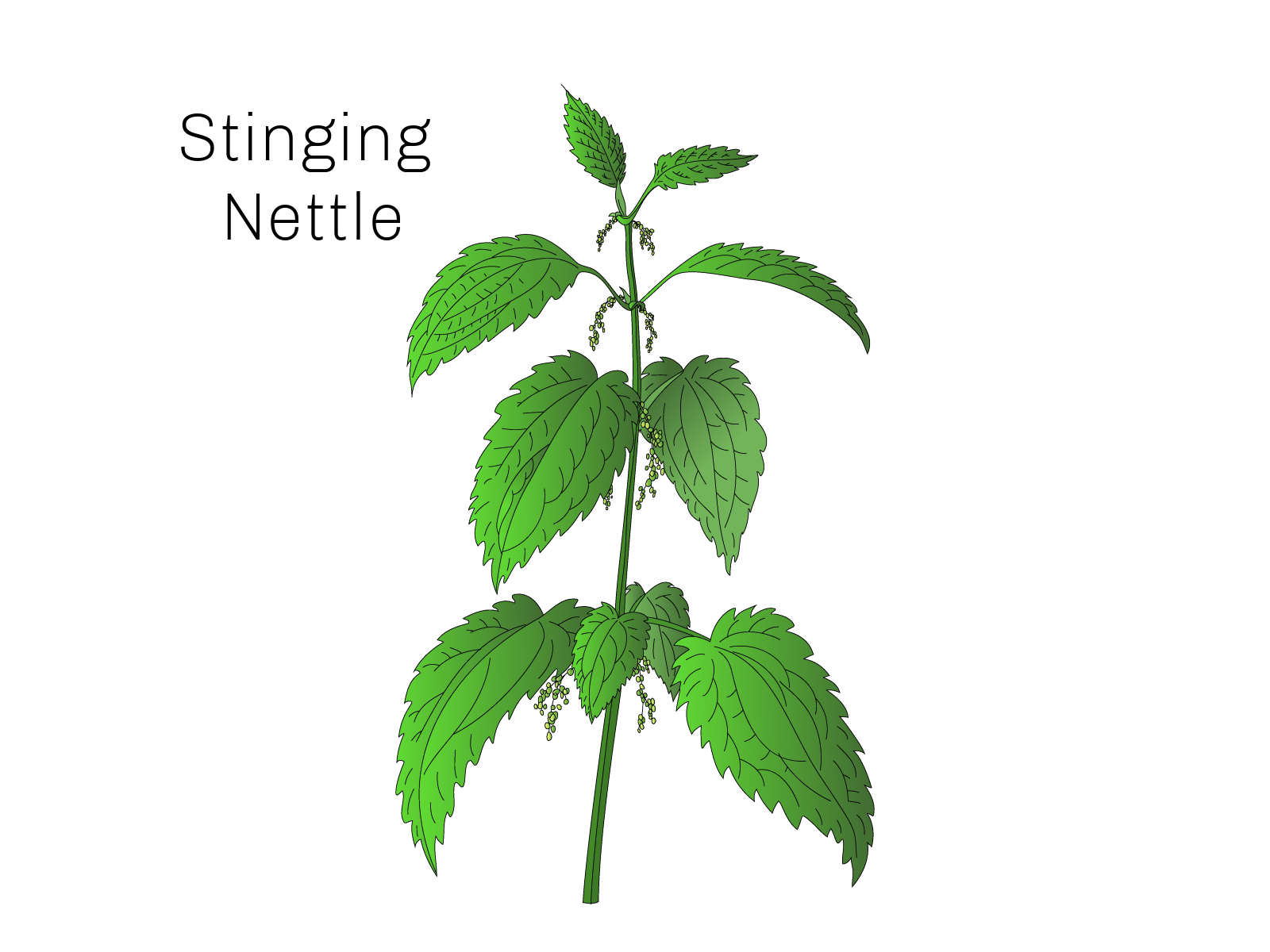 How to Identify Stinging Nettle
Stinging nettle, or Urticia dioica, is a flowering perennial that loves rich soil and partial shade and gets its common name from the sharp hairs that sting when touched. I love to forage and use stinging nettle and most often find it growing along moist, forest trails.
The plant has opposite, serrated leaves which, along with the stems, contain the stinging hairs. Stinging nettle has small green or brown flowers which begin in mid-summer and grow out of the leaf axil. It is best not to consume nettle after it begins flowering; it is said that the plant can cause kidney damage after that point.

Notice the barbs on the underside of the leaves and on stems. They act like hypodermic needles injecting a number of chemicals into your skin, producing the painful sting from which its name is derived. Those chemicals include histamine, formic acid, acetylcholine, and serotonin. Together they trigger pain.
Can You Eat Stinging Nettle
Stinging nettle is not only edible but very nutritious. Care must be taken while handling it, but cooking, dehydrating, or processing in a food processor destroys the painful hairs making it safe to consume. Stinging nettle can replace cooked spinach in any recipe.
How to Harvest Stinging Nettle
There are some who have learned the art of harvesting stinging nettle without gloves. I have not been consistently successful at doing so. Gloves and long sleeves make the job much easier, although I can't say I mind being stung. I find the pain quite bearable in some strange way.

So, wearing your gloves, and long sleeves, use scissors or shears to harvest the tender tops of the plant. I have to warn you, that even with gloves, I am occasionally stung. If you find the sting unbearable, look for plantain leaf nearby, macerate it by chewing and apply to the sting.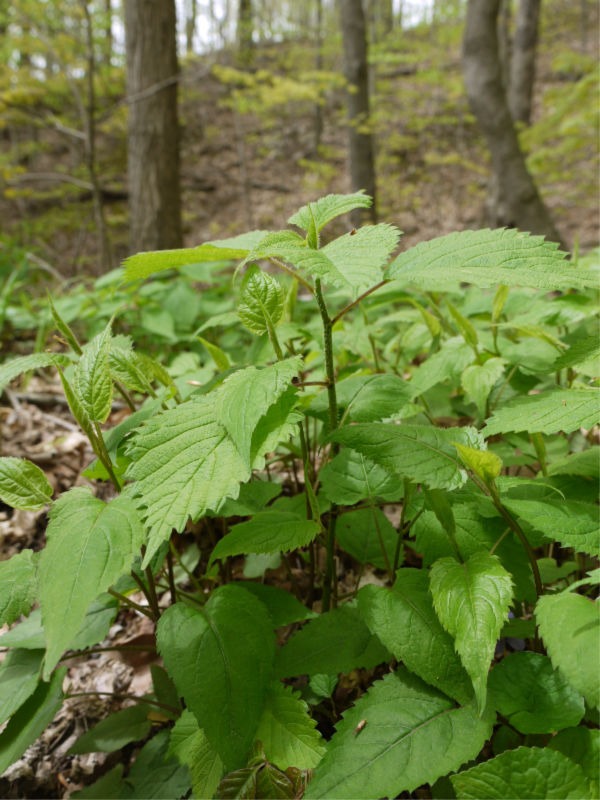 When to Harvest Nettle
Stinging nettle leaves are most tender when harvested in the spring. They can, however, be harvested right up until they flower in mid-summer. Harvesting the leaves frequently helps to delay flowering. Once the plant flowers the leaves can be harsh on the kidneys so it is best to use them before flowering.
Are you interested in foraging, but a bit hesitant because you don't trust your own abilities? I created a mini eCourse just for you. In More Than Weeds: 5 Common Plants to Forage for Food and Medicine you'll learn that identifying plants is all in the details.
Using common plants with which may be someone familiar you'll learn beginner botany skills that you will be able to use as you move forward. You'll gain confidence to use these plants for your family in food and safe, home remedies. Get started now!
How to Use Stinging Nettle
You may wonder how to use a plant that has such a potent sting. Cooking stinging nettle renders the stinging hairs powerless. Processing the leaves in a food processor for pesto will also neutralize the hairs and is one way that nettle can be eaten raw.
Nettle leaf can also be dried for tea which I find gives me some relief from seasonal allergies. And it can be cooked in any way that you would use spinach or kale. I particularly enjoy nettle chips and spanakopita.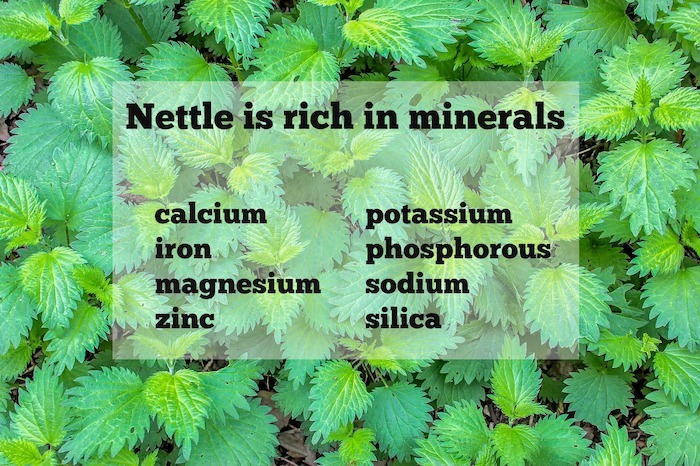 Nettle as an Herbal Remedy
Nettle is one of those super plants that supposedly does it all. I can't speak to all its benefits, but I do find stinging nettle helpful for seasonal allergies. So do others, apparently.

The Mount Sinai Health Library has this to say about nettle:

One preliminary human study suggested that nettle capsules helped reduce sneezing and itching in people with hay fever. In another study, 57% of patients rated nettles as effective in relieving allergies, and 48% said that nettles were more effective than allergy medications they had used previously.
Stinging nettle is one powerhouse – some consider it a complete multi-vitamin and mineral supplement. The leaves are used in the treatment of literally dozens of ailments including arthritis, asthma, dandruff, PMS and bladder infections.
One of the most common uses of nettle as a home remedy is its use in treating seasonal allergies because of its anti-histamine properties. It is especially effective when use is begun 2 months in advance of allergy season, but I've found even the occasional cup on a bad allergy day to be helpful as well.


Stinging nettle is analgesic, anti-inflammatory, anti-allergenic, anti-rheumatic, anti-asthmatic, anti-convulsant, anti-histamine, astringent, decongestant, diuretic. It is rich in minerals like iron, calcium, potassium and silica.

Caution: Nettles may lower blood pressure & heart rate, so be cautious. Do not take if breast-feeding or if pregnant. Consuming nettle after the plant has flowered may irritate kidneys.

Nettle can also stimulate hair growth and Simply Beyond Herbs uses it to make nettle oil for hair and skin.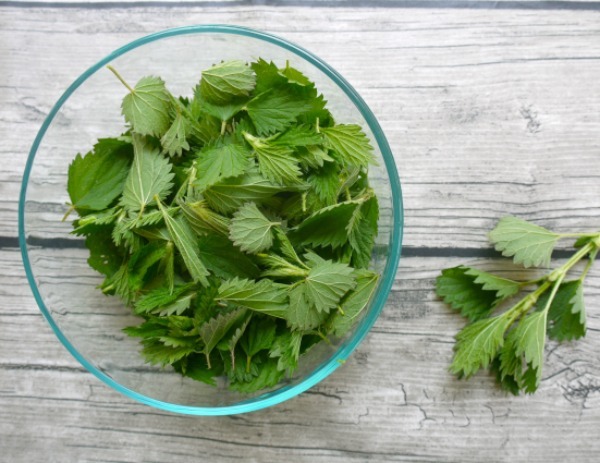 How to Preserve Stinging Nettle
How to Freeze Nettle
Nettle can be frozen to use in future recipes, just like spinach or kale.

To freeze, wash nettle, and then either chop in a food processor to break down the hairs, or steam your nettle until wilted. Drain, and cool in ice water.

Squeeze dry and then place the stinging nettle in freezer bags or containers, mark your containers with name and date, and freeze.

How to Dehydrate Nettle
To dehydrate stinging nettle, first wash the leaves. Pat them dry and then hang the stems to dry in a dry area for several weeks.

or remove the leaves from the stems and place in a single layer in a dehydrator. Set at 95°F (35°C) and dry for 12 – 18 hours.

Once thoroughly dry, nettle can be stored in paper bags, or glass jars in a cool, dark area for up to a year.

Dried nettle can be added to smoothies, soups, and stews, or used to make herbal tea.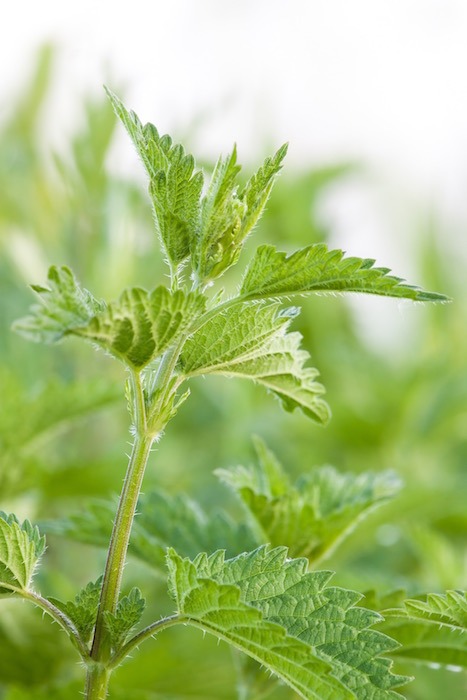 More Posts You'll Love
Stinging Nettle Chips

Stinging Nettle Spanakopita

17 Plants for Early Spring Foraging

Forager's Guide to Plant Identification

From Plantain Leaf to Healing Balm
Zuppa Toscana Soup with Stinging Nettle
Thank you for visiting Learning And Yearning. May "the LORD bless you and keep you; the LORD make his face shine upon you and be gracious to you; the LORD turn his face toward you and give you peace." Num 6:24-26