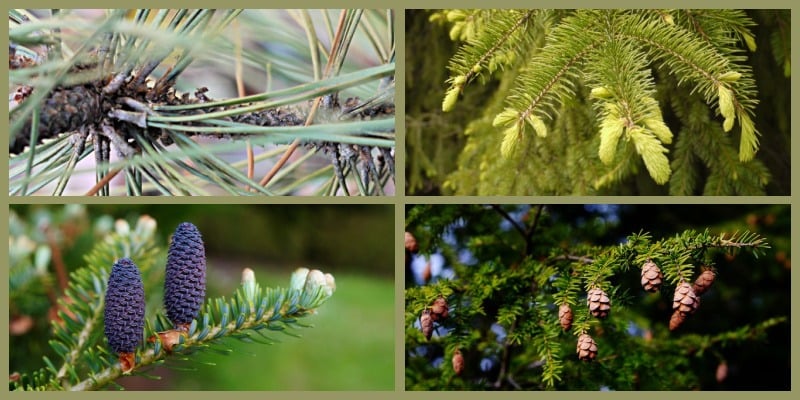 Did you know that pine, spruce, fir, and hemlock needles are all edible, and medicinal? I have taught classes locally on using these evergreen needles in food and home remedies and I always find that there is quite a bit of confusion when it comes to identifying and using them.
The most common mistake I see is thinking that anything with an evergreen needle is a pine. And this could be a serious mistake; all pines are edible, but not all evergreens are pine.
DISCLOSURE: In order for me to pay my blogging expenses, I may receive monetary compensation for my endorsement and/or link to products mentioned on this blog. As an Amazon Associate I earn from qualifying purchases.
So, first, let's learn some simple taxonomy, so you can be sure what you are identifying is safe to consume.
Pine, spruce, fir, and hemlock (and several others) are all conifers in the botanical family Pinaceae.  Each of these trees are, technically, in the pine family and this may be why many people see an evergreen tree and call it a pine. But. Sunflowers are in the Asteraceae or Aster family, but you really wouldn't call a sunflower an aster, would you?
Each of these Pinaceae family trees – pine, spruce, fir, and hemlock – are in their own Genus:
Pine – Pinus
Spruce – Picea
Fir – Abies
Hemlock – Tsuga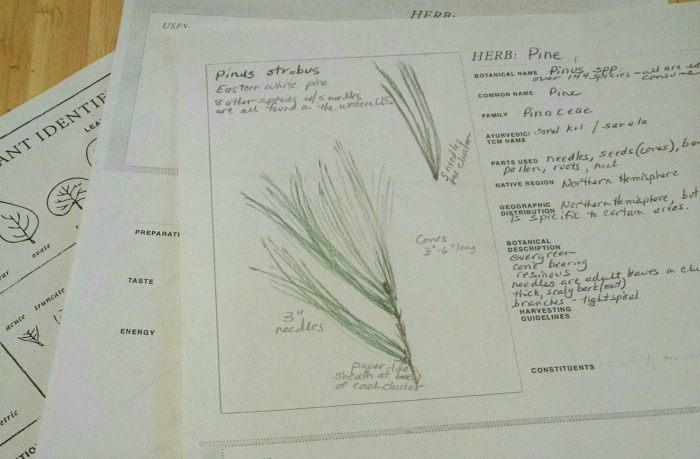 And within each Genus are many species. For example,
The eastern white pine is Pinus strobus
The blue spruce is Picea pungens
The balsam fir is Abies balsamea
And the eastern hemlock is Tsuga candenesis
Still with me?
Here's how to distinguish the pines, spruces, firs, and hemlocks from each other:
How to Identify Pine
Pine always grow in cluster of 2 to 5 needles but they can vary in length.
2 – red pine
3 – yellow pine
5 – white pine
Pine needles tend to be longer than spruce, fir, or hemlock.
How to Identify Spruce
Spruce have short, stiff needles.
Single needles are attached to the stem with stalk like woody projections.
Needles are square and roll in your fingers. Picea needles are attached to branches in a spiral pattern all the way around.
Cones point down.
How to Identify Fir
Fir needles are flat, and soft.
Single needles are attached to the stem and look like a suction cup. They often have white stripes on underside of needles.
Abies needles are also attached in a spiral pattern, but the needles themselves twist at the bases to produce two double-ranked rows of needles on either side of a branch.
Cones point up. (Note that the cones of Douglas fir hang down. Douglas fir is not a true fir and is in the genus Pseudotsuga. It is, however, in the Pinaceae family and edible).
How to Identify Hemlock
Hemlock have small, flattened needles attached singly to the stem, with 2 white stripes on the undersides of each needle.
Please note the the needles of the hemlock tree are edible and are not in any way related to the flowering plant, poison hemlock.
What about Yew, or Norfolk Island Pine?
I can't tell you the articles I've read that say that not all pines are edible. And they go on to mention the yew, and the Norfolk Island pine.
This is where learning taxonomy is so important. The yew is in the Taxaceae family, and the Norfolk Island pine is in the Araucariaceae family. Neither are pines.
Does Ponderosa Pine Cause Abortion?
Have you heard that Ponderosa pine may cause premature birth? It's been known to happen in cows, but keep in mind that the cows must eat 3 – 5 lbs. of needles a day for several days for this to happen. And it seems that cows will only eat like this when under extreme cold stress. Read more about that here.
Many have enjoyed the occasional cup of Ponderosa pine tea for hundreds of years without fear of miscarriage. Deane at Eat the Weeds says you would have to consume very high amounts of this type of pine for it to be a problem. Do your own research so that you can decide for yourself.
How to Choose Needles
Strangely enough, the needles from any one of these types of trees will vary from tree to tree. The soil they are growing in can affect their taste. In addition, a younger tree is generally more tender, but a more mature tree will have more medicinal properties but be more bitter.
I always nibble a few needles to see if it is pleasing before harvesting, so that the final product will be to my liking.
Medicinal / Nutritional Qualities 
When I first taught a class on using pine, I found a USDA Forest Service abstract that stated that Eastern white pine needles had between 0.72 mg and 1.87 mg of ascorbic acid per gram of pine needles, depending on the age of the tree.
That abstract may be found here but no longer contains that information. It does state that the publication was modified on November 12, 2020.
This study found that the absorbic acid in "needles and shoots of studied conifers" was not as high as previous claims. They did find that vitamin C was higher in the winter than summer months. An interesting find considering that is when the vitamin is likely most needed.
In 1536 Jacque Cartier's crew became seriously ill with scurvy. It was cured with vitamin C from an Iroquois decoction of bark and leaves from an evergreen tree the native Americans called Annedda.
The true identity of the Annedda, or tree of life, became controversial but was narrowed down to eastern white cedar,  white spruce, black spruce, eastern white pine, red pine, balsam fir, eastern hemlock, and juniper. Each are rich in nutritional properties.
Despite the fact that a decoction was used, not all of the vitamin C was destroyed and scurvy was cured. (Read more here).
The oil of pine is anti-inflammatory, analgesic, antibacterial, antifungal, anti-inflammatory, antimicrobial, antiseptic, antiviral, decongestant, deodorant, disinfectant, diuretic, expectorant, mild antihistamine.
Cautions
Overuse of the Pine family of trees may irritate kidneys.
Those allergic to the pine family of trees should not use any of these trees for food or medicine.
Can I Use My Christmas Tree?
As with any food you consume, know its source. Christmas trees are often sprayed with chemicals, and some are even colored to appear more green. If you know that your tree was grown organically, go ahead and use the needles.
How to Use Pine, Spruce, Fir, or Hemlock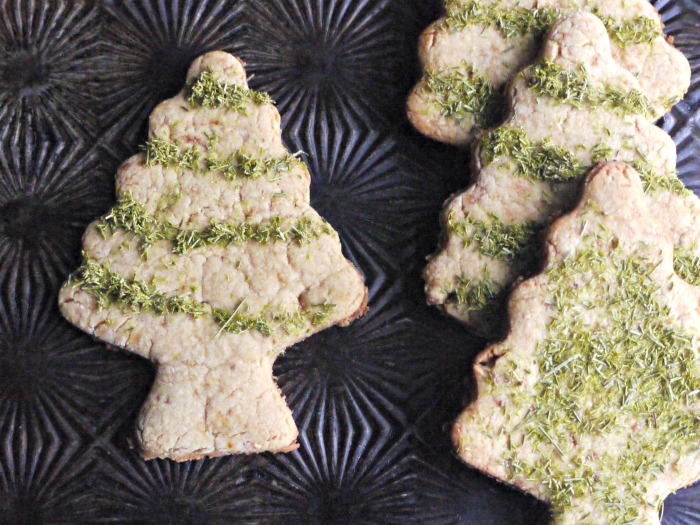 I use these needles in so many ways, and for simplicity I'll just use the word pine. Most of the posts I link to below can use any of these needles interchangeably.
When I'm fighting a cold, I love a cup of pine tea. Besides being antiviral, it really does help to dry up my runny nose because of its mild antihistamine properties.
Most of my focus has been on using the needles of these trees, but there are other uses as well, of course. You are already familiar with pine nuts. And the resin of these trees is quite medicinal. Pollen and inner bark are used as well.
Using Pine
Pine Needle Oil for Winter Wellness
Oven Roasted Potatoes on a Bed of Pine Needles
Pine and Raspberry Fermented Soda
Pine and Honey Moisturizing Lip Balm
Pine Bath Salts for Natural Stress Relief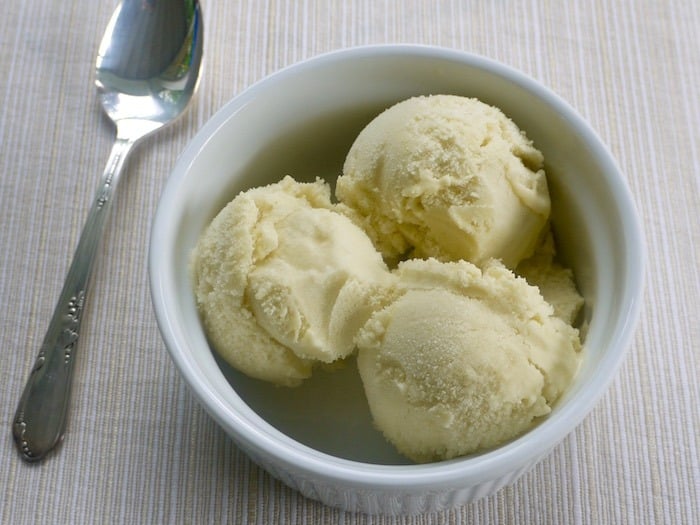 Using Spruce
Spruce Glazed Shortbread Cookies
Using Fir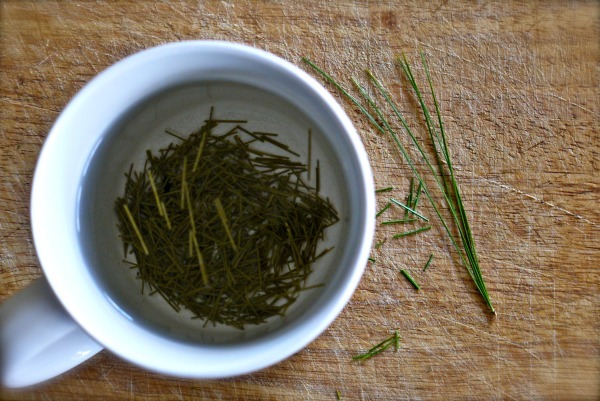 Using Hemlock
Thank you for visiting Learning And Yearning. May "the LORD bless you and keep you; the LORD make his face shine upon you and be gracious to you; the LORD turn his face toward you and give you peace." Num 6:24-26