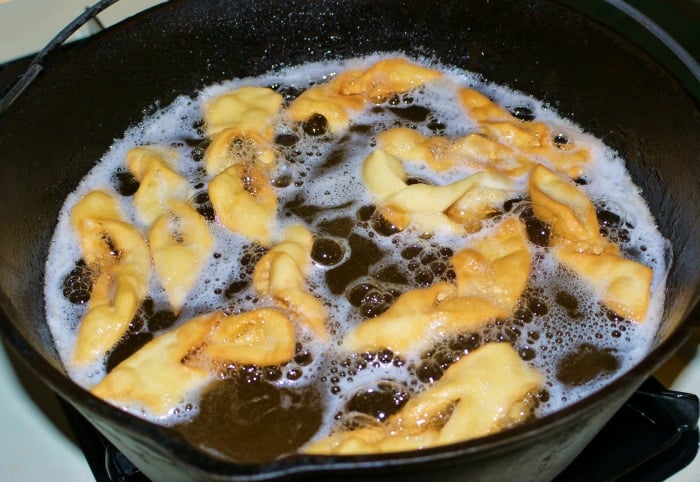 Crisp. Rich. Not too sweet. They have more than a taste. They have a feel that I couldn't begin to describe. And they are beautiful.
THIS is the cookie of my childhood. A special part of my Polish heritage. We made them every year. And I yearn for a life where time for such things exists. Making Kruschiki takes hours. It's been 2 years since I've made them, and it was probably 15 years before that.
DISCLOSURE: In order for me to pay my blogging expenses, I may receive monetary compensation for my endorsement and/or link to products mentioned on this blog. I am a participant in the Amazon Services LLC Associates Program, an affiliate advertising program designed to provide a means to earn fees by linking to Amazon.com and affiliated sites.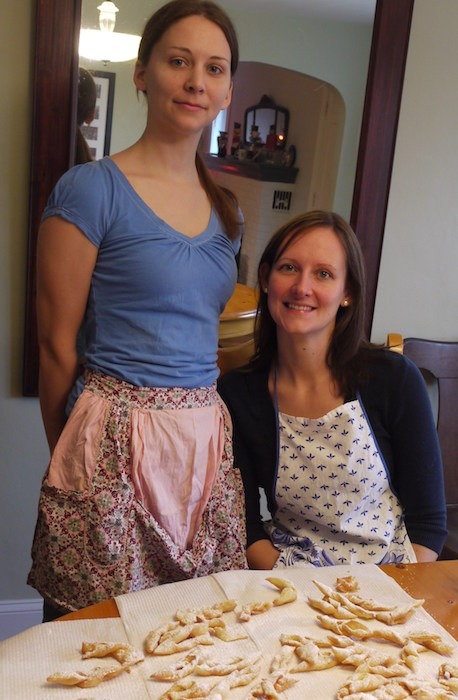 My friend Cristina loves to hear people's stories. She wants to know who you are, where you came from, what makes you tick. She wants to know your heritage, your traditions, your food.
She is why I made Kruschiki 2 years ago. I don't know when I'll make them again, but today I can't stop thinking about them, and so I can at least tell you about them.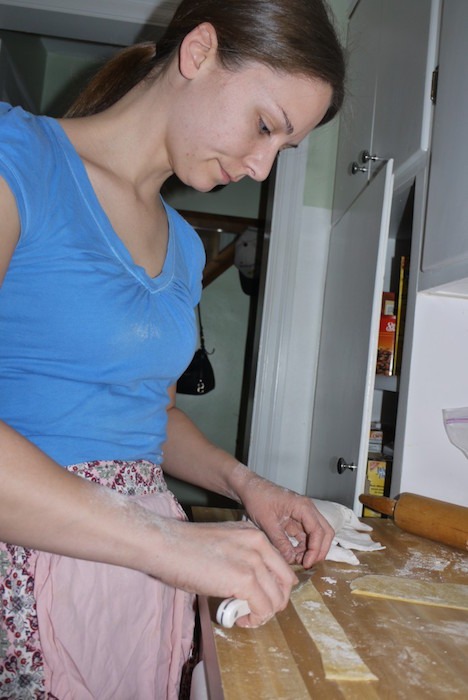 Kruschiki dough is rich in eggs, and contains a shot of brandy. I remember eating raw dough as a child and feeling all warm inside.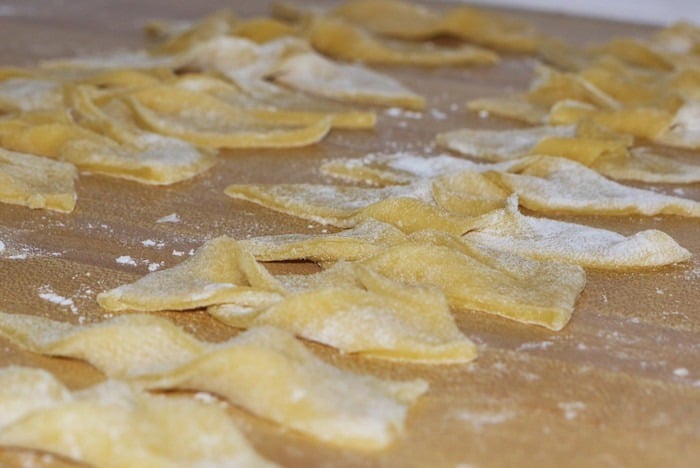 The dough is rolled thin, cut into rectangles, twisted into bows, and deep fried to a golden crispness.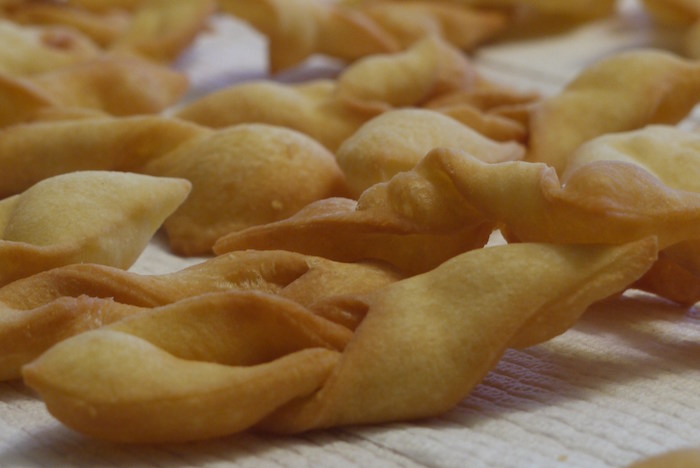 The cookies puff when fried, so there are air pockets when you bite them. Crispy, airy, delicious!
Kruschiki (Chruschiki) Polish Bow Ties
Print recipe
Ingredients
2 eggs (at room temperature)
4 egg yokes (at room temperature)
1/2 teaspoon sea salt
2 cups flour
1/2 cup powdered sugar
1/4 cup softened butter
1 shot brandy
lard or oil for frying
Directions
| | |
| --- | --- |
| 1. | Beat eggs, egg yolks, salt and butter until thick and lemon colored. |
| 2. | Slowly beat in the powdered sugar and brandy. |
| 3. | Slowly mix in flour. |
| 4. | Knead the dough for 3 - 5 minutes. The dough should be thick and will be a bit sticky. |
| 5. | To roll, you will be working with small balls of dough. Keep the rest of the dough in the bowl, covered with a clean, damp dish towel. |
| 6. | On a floured surface, use a rolling pin to roll the dough out very thin - 1/8th of an inch. |
| 7. | Take a sharp knife and cut the dough into strips about 2" wide. Then cut the other way on a diagonal to make pieces of dough that are about 2" x 4". |
| 8. | Cut a small slit (1" or less) in the center of each piece. To form the cookie, take one end and place it through the slit. Very gently pull the end of the dough through the slit to form a bow shaped cookie. |
| 9. | In a large pot or deep skillet heat about 3 - 4 inches of lard or oil until very hot. |
| 10. | Test the oil by putting in a small scrap of dough; it should sink to the bottom and then immediately float to the top. When this happens your oil is ready. |
| 11. | Fry the cookies in small batches. Fry for about 30 seconds and then use tongs to gently turn the cookies over. The cookies should be barely golden brown. |
| 12. | Drain on paper towels. Cool. |
| 13. | Dust liberally with powdered sugar. |
| 14. | Makes about 6 dozen cookies. |
Thank you for visiting Learning And Yearning. May "the LORD bless you and keep you; the LORD make his face shine upon you and be gracious to you; the LORD turn his face toward you and give you peace." Num 6:24-26