Lasagna Gardening Builds Soil
I was heavily influenced by Ruth Stout in my early years as a gardener back in the 70s. She advocated a style of gardening that was no-dig and heavy on mulch so that weeding was eliminated. As the mulch decays, it builds soil, and more mulch is added.
In those early years, I continued to hand dig my garden, but I did take Ruth's advice and mulched heavily. Our gardens were productive.
DISCLOSURE: In order for me to pay my blogging expenses, I may receive monetary compensation for my endorsement and/or link to products mentioned on this blog. As an Amazon Associate I earn from qualifying purchases.
But for the past 8 years we've taken our garden from good to great with a style of gardening that improves on Ruth Stout's work. That style has been labeled lasagna gardening. Also known as sheet composting, a lasagna garden is built by layering organic materials which eventually will decompose into wonderful garden soil.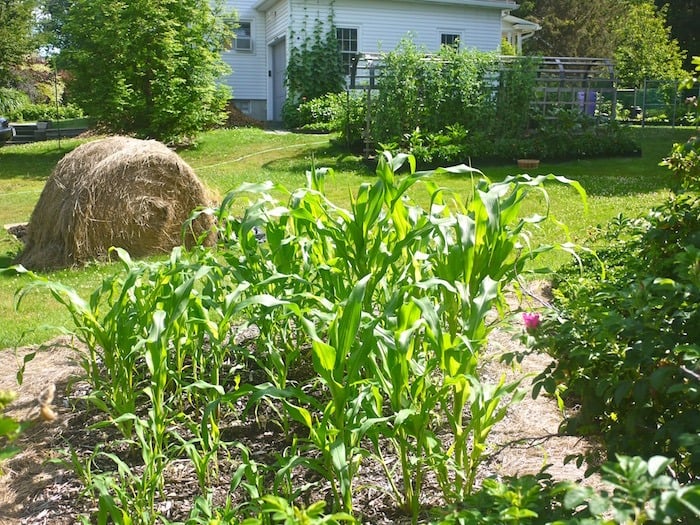 When to Build a Lasagna Garden
While it is preferable to build the garden several months in advance – fall is the perfect time – it really is not necessary to wait until that decomposition is complete to begin planting in your new garden. As a matter of fact, you always want SOME decomposition to be going on, since that attracts beneficial soil life.
The only drawback I've found to starting a lasagna garden in the spring is that it requires more watering since it is still so porous and the water runs through it more quickly than in material that is already decomposed.
What Comes to Mind When You Think of Gardening?
I always ask people what comes to mind when they think of gardening. And the end result – the vegetables, or the flowers – are usually what they mention. And that's not wrong . . . why bother to garden if we can't look forward to a bountiful harvest? But I always encourage people to first think "soil."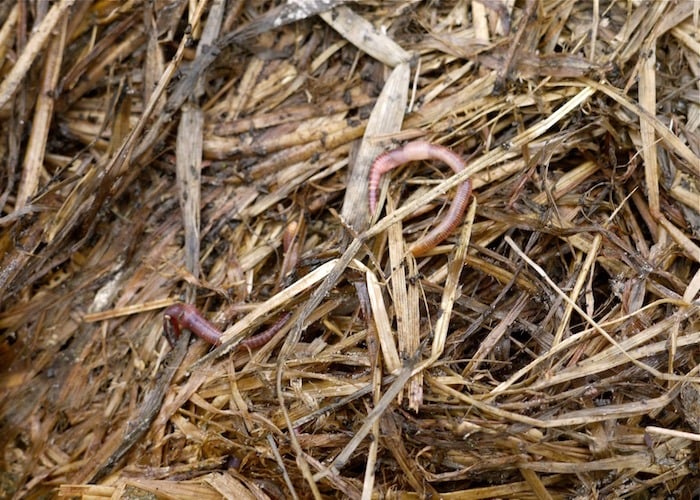 Soil is the foundation of your garden, and your vegetables and your garden will only be as healthy as your soil. My passion is building soil, and although I'm mainly a vegetable gardener, the same principles hold true for flower gardening.
A garden with poor soil may produce fruit, but that fruit can't possibly contain the nutrients, or taste as good, as fruit grown in soil that has provided all that is needed for its health. And plants grown in healthy soil have less problems with disease and pests.
My eBook, The Art of Gardening: Building Your Soil teaches a way to garden that combines lasagna gardening with wood chip gardening for a super productive, healthy garden.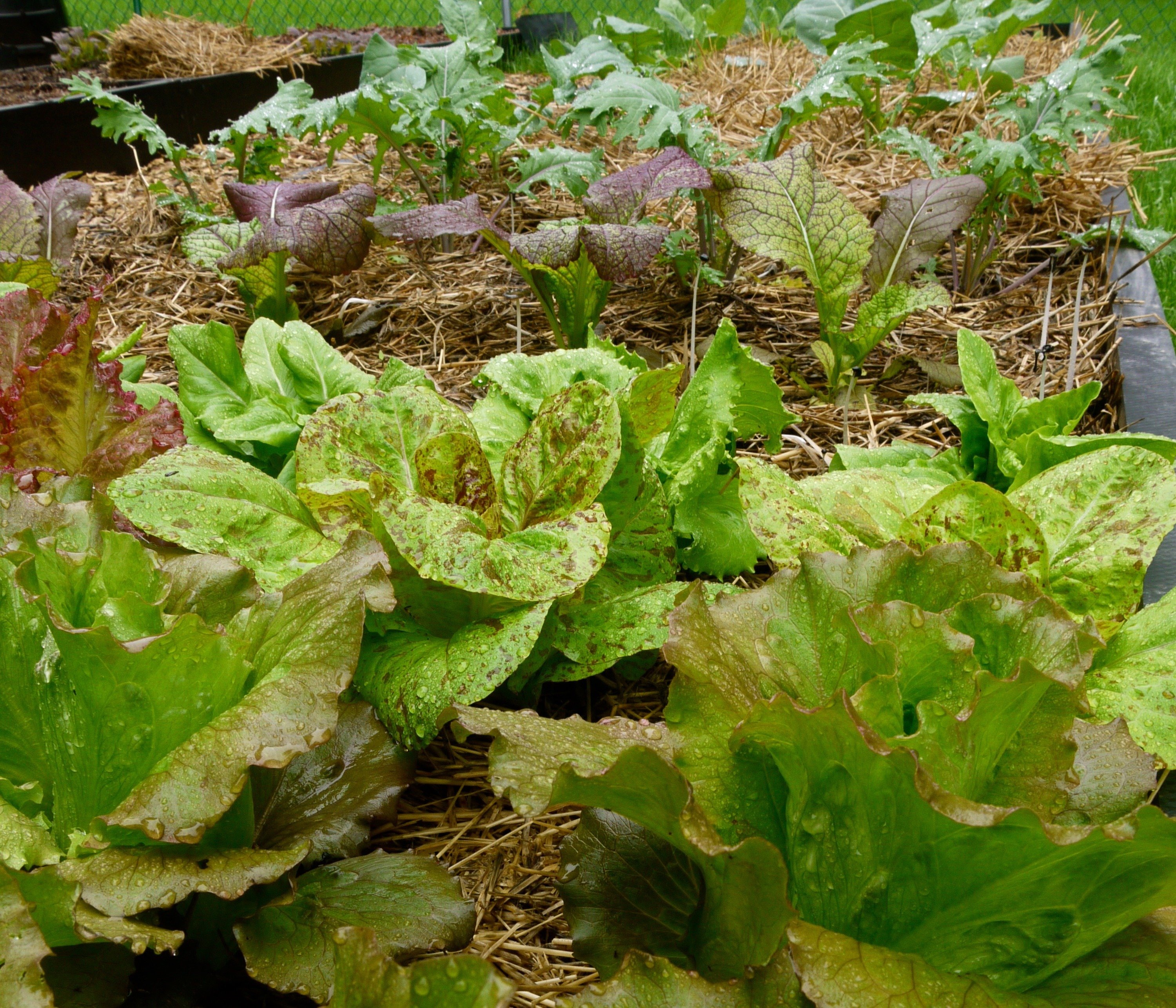 No Digging: Fewer Weeds
Most people would consider digging and weeding to be the two most difficult aspects of gardening. Do you agree? Well, if you implement sheet composting, you will never again have to dig a garden. And you will drastically reduce the amount of weeding that will need to be done.
It's true that lasagna gardening takes work, but it's work that is, to me, much easier than tilling a garden. And once your garden is prepared, yearly maintenance is simple.
How Do You Start a Lasagna Garden?
Start with Lasagna Garden Layers
A lasagna garden is built right on the top of the ground. There is no need to dig first. You can build lasagna garden layers right on top of grass, and the grass itself will decompose and add nutrients to your garden.
Once you've decided where you want to build your garden (it can be on top of an existing garden), the first thing you will do is lay down a layer of cardboard or about a 1/4" layer of newspaper on the ground to choke out the grass and weeds. Make sure you don't use any glossy newspaper or cardboard.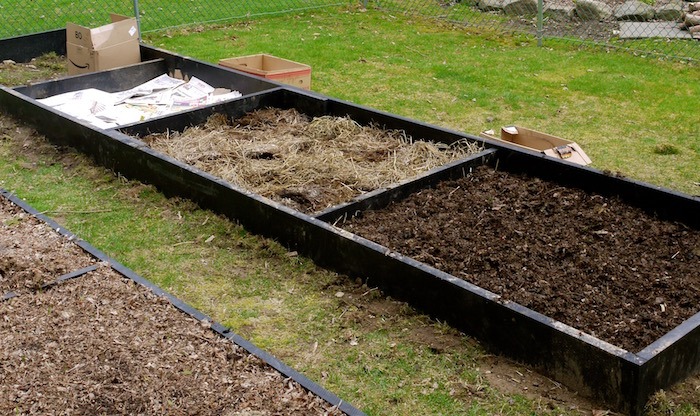 Next, wet the newspaper, because this will help it to begin to decompose and keep it in place while you are building. Now, start layering whatever organic matter you can get your hands on.
Materials Used in Lasagna Garden Layers
You may use whatever materials you have available as long as you use both "greens" and "browns". "Greens" include materials like grass clippings and manure and provide nitrogen. "Browns" include hay and leaves and provide carbon.
Partially decomposed tree limbs or twigs – best used as a bottom layer
Leaves – chopped are best
Manure – fresh is ok if you are building the garden in the fall, but otherwise use well-rotted manure, since fresh manure will burn the roots of your plants
Weed-free hay or straw (find out which I prefer here)
Alfalfa hay which contains a growth hormone that plants love
Coffee grounds – just don't overdo it – coffee filters are ok, too
Grass clippings – either fresh or decomposed
Shredded newspaper
Once you've collected your materials, you can begin to layer. The order isn't particularly important, although bulkier items will decompose more quickly if they are on the bottom.
Keep layering until your lasagna garden is about 18" high. This will dramatically decrease as everything decomposes. I don't know about you, but when I'm making dinner I rarely follow a recipe. Building a garden is similar. Exact proportions are just not necessary.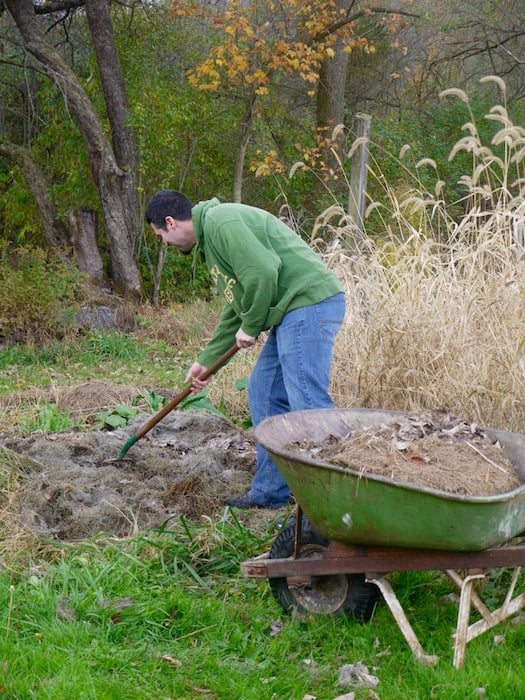 The only other thing I do is to add a thin layer of bone meal and blood meal every few layers. The bone meal adds phosphorous, and the blood meal add nitrogen and helps the garden to decompose more quickly. I use a lot of hay in my lasagna garden, which is high in potassium, so I've got the NPK covered (nitrogen, phosphorous, potassium).
The very top layer of your garden should be finished compost. This can be compost you have made yourself or purchased. The compost is where you will plant your seeds or seedlings. Once your plants are several inches high, it is important to add mulch to preserve soil moisture and keep weeds from sprouting.
Can You Plant Immediately in a Lasagna Garden?
Yes! Because decomposition has not yet begun, the layers of organic material will still be light and porous, causing water to run out more quickly. Therefore, your garden may need to be watered more often for a while.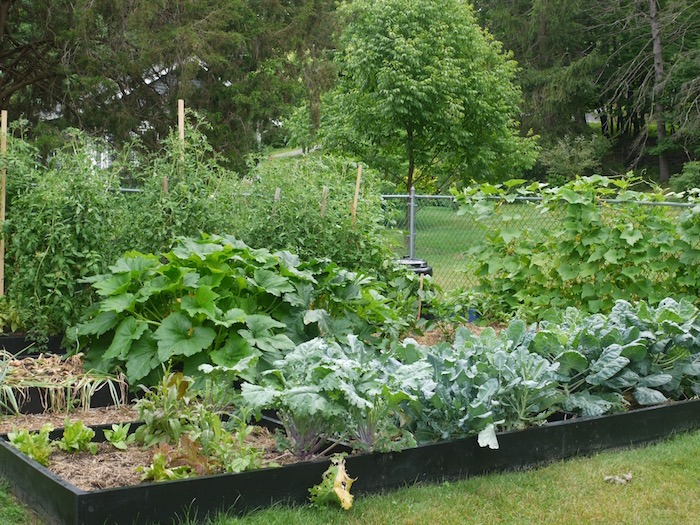 What is lasagna gardening?
Also known as sheet composting, a lasagna garden is built by layering organic materials which eventually will decompose into wonderful garden soil.
When is the best time to build a lasagna garden?
Fall is the ideal time to build a lasagna garden because it allows time for the layered materials to begin the process of decomposition.
How do you make a lasagna garden?
Begin by placing newspaper or cardboard down to cover grass or weeds, and then alternate layers of nitrogen-rich materials like grass-clippings and coffee grounds, with carbon-rich materials like hay or leaves.
Lasagna Garden Maintenance
Yearly maintenance for lasagna gardening involves adding a new layer of material to the top of your garden each fall. Remove the dead plants from your garden and add 1″ of rotted manure or compost. Then add a layer of chopped leaves or weed-free hay or straw.
Your garden is now protected from winter storms. Come spring, if you have not been walking on your garden, your bed will be free of weeds and ready to plant without any digging.
Does Lasagna Gardening Work?
Yes! The process of layering organic materials in your garden will decompose into wonderful garden soil that provides all the nutrients your plants need to keep them disease-free.
More Organic Gardening Posts You'll Love
10 Common Mistakes When Using Wood Chips in Your Vegetable Garden
Plastic Mulch in the Garden: Friend or Foe?
Using Wood Chip Mulch in the Vegetable Garden
Hay vs. Straw in the Garden: Which is Better?
30 of the Fastest Vegetables to Grow from My Homestead Life
Growing Potatoes: Everything You Need to Know from Hidden Springs Homestead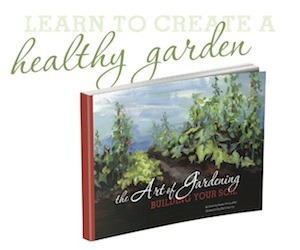 To learn how to build a garden that builds healthy soil, be sure to check out my eBook The Art of Gardening: Building Your Soil. 
You really can become a better gardener, and you really can grow healthy, nourishing produce. It's all about the soil! Click here to learn more.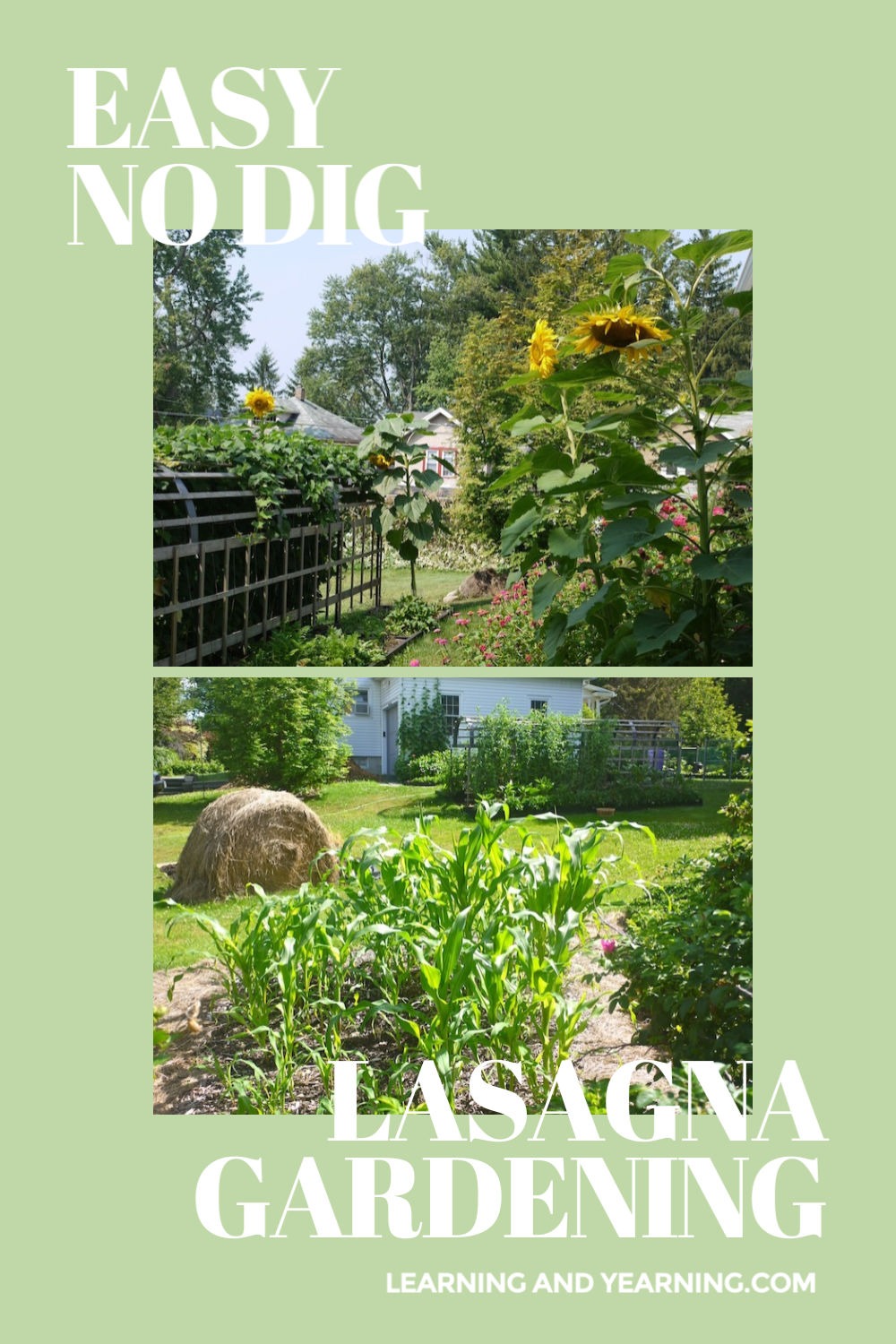 Thank you for visiting Learning And Yearning. May "the LORD bless you and keep you; the LORD make his face shine upon you and be gracious to you; the LORD turn his face toward you and give you peace." Num 6:24-26