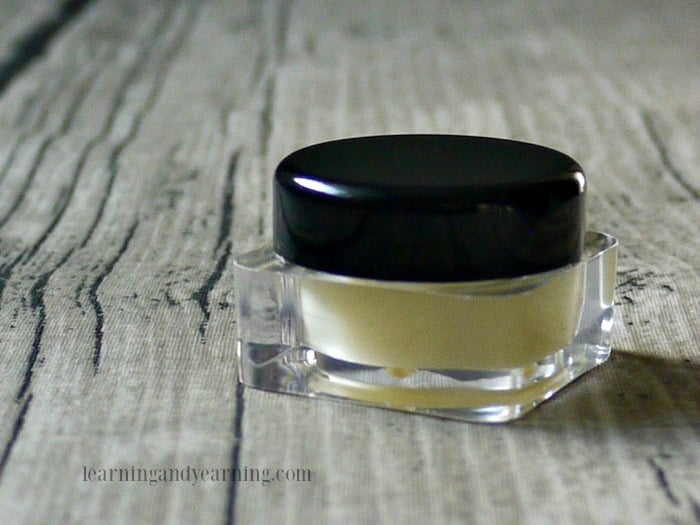 I haven't used a lot of perfume, although there was a time when I frequently used patchouli essential oil as perfume. Then in the 80's, I discovered Estée Lauder™ Private Collection Perfume. It was love at first smell.
That perfume was pricey, so I used it for special occasions only. But as time when on, I noticed that it was causing allergy symptoms every time I used it. Runny nose, itchy eyes, and sinus congestion. So, reluctantly I had to say good-bye.
DISCLOSURE: In order for me to pay my blogging expenses, I may receive monetary compensation for my endorsement and/or link to products mentioned on this blog. As an Amazon Associate I earn from qualifying purchases.
Those Scents Aren't So Safe
Unfortunately, allergy symptoms are the least of the problems that perfume, and even fragrances in soaps and laundry detergents can cause.
I checked EWG's Skin Deep database for each of the ingredients in that Private Collection perfume I loved so much. Each ingredient is rated with a number from 1 – 10. Here's what the numbers mean:
1 – 2 low hazard
3 – 6 moderate hazard
7 – 10 high hazard
Here are the ingredients listed on the label of Estée Lauder™ Private Collection and the corresponding number given to that ingredient by Skin Deep:
water – 1
alcohol – 1
hydroxycitronella – 7
hexylcinnamal – 5
linalool – 5
limonene – 6
citronellol – 5
geraniol – 7
isoeugenol – 7
amyl cinnamal – not found
cinnamyl alcohol – 7
benzyl salicylate – 7
alpha isomethyl ionone – 5
coumarin – 7
benzyl benzoate – 6
benzyl alcohol – 5
benzyl cinnamate – 5
citral – 7
eugenol – 7
farnesol – 4
I was really surprised. I very naively thought that the chemicals used back in the 70's when this perfume came out were not as dangerous as today.
Did you know that because of trade secrets, perfume manufacturers do not have to disclose all the ingredients in the their products? And many of those ingredients are petroleum based or synthetically created as you can see from the ingredients listed above.
Using organic brands may not be much better. According to the Environmental Working Group:
Products labeled natural or organic often contain synthetic chemicals, and even truly natural or organic ingredients are not necessarily risk-free. Products labeled "organic" or "natural" can contain petrochemicals, and those certified as organic can contain as little as 10 percent organic ingredients by weight or volume (Certech 2008). FDA tried to establish an official definition for the term "natural," but this initiative was overturned in court (FDA 1998). Source.
Often, a perfume label will just list "fragrance" as an ingredient. Read what SafeCosmetics.org has to say about that:
Fragrance is defined by the FDA as a combination of chemicals that gives each perfume or cologne (including those used in other products) its distinct scent. Fragrance ingredients may be derived from petroleum or natural raw materials. Companies that manufacture perfume or cologne purchase fragrance mixtures from fragrance houses (companies that specialize in developing fragrances) to develop their own proprietary blends. In addition to "scent" chemicals that create the fragrance, perfumes and colognes also contain solvents, stabilizers, UV-absorbers, preservatives, and dyes. These additives are frequently, but not always, listed on product labels. In contrast, the chemical components in fragrance itself are protected as trade secrets and described on the label only as "fragrance." Source.
What's a Girl to Do? Make Your Own Perfume!
I've been perfume-free for quite a few years. I often make my own soap and only use essential oils that I know won't affect me negatively. And I make fragrance-free laundry detergent.
Chris Dalziel changed everything for me with her new book, The Beeswax Workshop and its section on perfume making.
First, let me rave about the book for a minute before I get back to the topic of making your own perfume.
The Beeswax Workshop is loaded with step-by-step instructions for making hundreds of products – candles, household cleaners, lotions and other personal care products.
You'll learn how to waterproof gardening and camping equipment. How to make herbal medicine. And how to make your own perfume!
As I'm sure you've figured out, all of the recipes in The Beeswax Workshop contain beeswax. The perfume is a solid perfume and is perfect for lockets or small, special contains.
I love that with this recipe, I control the scent and can use essential oils with which I do well – there are some that I don't.
The Basic Recipe
Ingredients
2 teaspoons beeswax (find it here)
2 tablespoons jojoba oil (find it here)
80 – 100 drops essential oil
Directions
Using a double boiler (here's how to make one of your own), gently melt the beeswax and jojoba oil. Remove from heat.
Cool and stir until it is the consistency of soft butter. Add the essential oils and stir thoroughly.
Pour into a 1/2 ounce container.
Apply to pulse points.
An Afternoon in the Woods Perfume
This combination of essential oils is my absolute favorite. It really does make me feel like I've just had a lovely walk in the woods. It's found in the personal care section of The Beeswax Workshop (and is used by permission of the author). 
Ingredients
Directions
Using a double boiler (here's how to make one of your own), melt the beeswax and jojoba oil. Remove from heat.
Cool and stir until it is the consistency of soft butter. Add the essential oils and stir thoroughly.
Pour into a 1/2 ounce container.
Apply to pulse points.
Have you ever had a reaction to perfume? How did you solve the problem? I'd love to hear your story in the comments.
For more info on fragrance and allergies, check out this post.
More Posts That Will Interest You
7 Alternatives to Petroleum Jelly for Taking Care of Your Skin
Homemade Tallow Moisturizer for Natural Skin Care
Bath Salts: the Safe Way to Add Essential Oils to Your Bath
Pine and Honey Moisturizing Lip Balm
Thank you for visiting Learning And Yearning. May "the LORD bless you and keep you; the LORD make his face shine upon you and be gracious to you; the LORD turn his face toward you and give you peace." Num 6:24-26