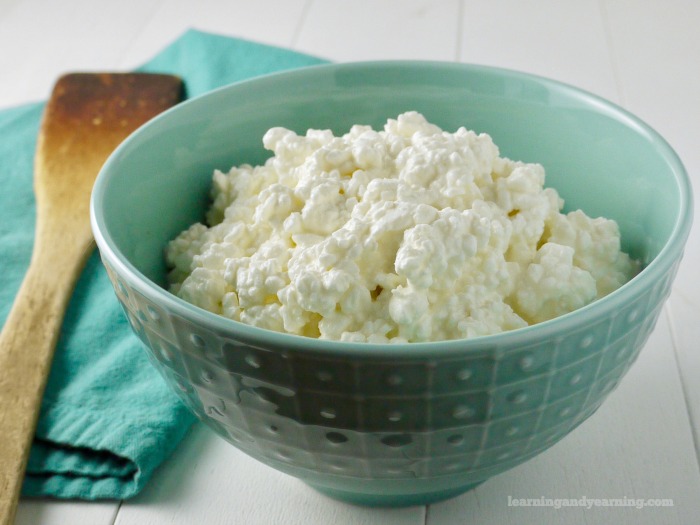 So, dairy and I do not always get along. I spent five years dairy-free because of all the sinus issues it caused. And then I discovered raw milk. What a wonder; I can now enjoy dairy again, as long as I keep it raw. That's why I love this simple recipe for creamy, homemade raw milk cottage cheese.
Cottage Cheese From Just Two Ingredients
The recipe, from The Doable Off-Grid Homestead by Shannon and Stewart Stonger, contains just two ingredients – raw milk and sea salt. What it does require is a day or two of sitting so that the milk will sour and culture.
DISCLOSURE: In order for me to pay my blogging expenses, I may receive monetary compensation for my endorsement and/or link to products mentioned on this blog. As an Amazon Associate I earn from qualifying purchases.
An added bonus, if you ask me. The good bacteria already present in raw milk is now increased with this cultured cottage cheese recipe. (Recipe used by permission of the authors).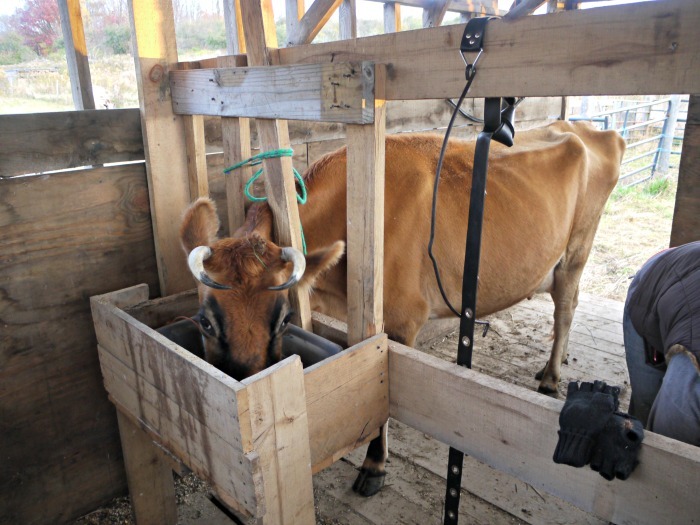 Why Raw Milk?
Obviously, how a cow is cared for and fed will determine the quality of the milk she produces. And proper sanitation and handling is a priority, of course.
Raw milk contains live enzymes which help us to digest it. This is why I can handle raw milk, but not pasteurized milk. Pasteurization, especially using the high heat that is used today, essentially kills the milk.
With raw milk, the fat separates and rises to the top. The process of homogenization alters the structure of the protein in milk making digestion even more difficult.
And raw milk contains good bacteria that helps our guts to remain healthy and, like the enzymes in the milk, helps us to digest the milk.
For Further Reading 
The Lowdown on Pasteurization and Homogenization
Ways to Nurture Beneficial Gut Flora
Can Farm Life Boost Your Immunity?
Can Good Bacteria Destroy Bad Bacteria?
The Doable Off-Grid Homestead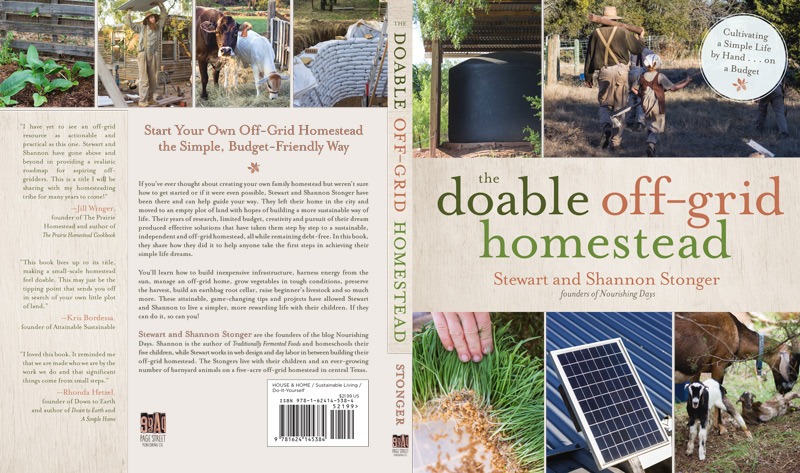 The Doable Off-Grid Homestead is a practical guide for those who want to learn more about homesteading, especially homesteading off-grid.
And there are lots of projects in the book which you can use to begin homesteading right now, wherever you live. Like learning to make homemade raw milk cottage cheese, or pressure can chicken.
In The Doable Off-Grid Homestead, you'll learn:
to catch and filter rainwater
how to build a root cellar
about solar energy
how to grow your own food
to raise animals (including how to milk a cow so you can make that yummy cottage cheese)
preserve your garden produce
and so much more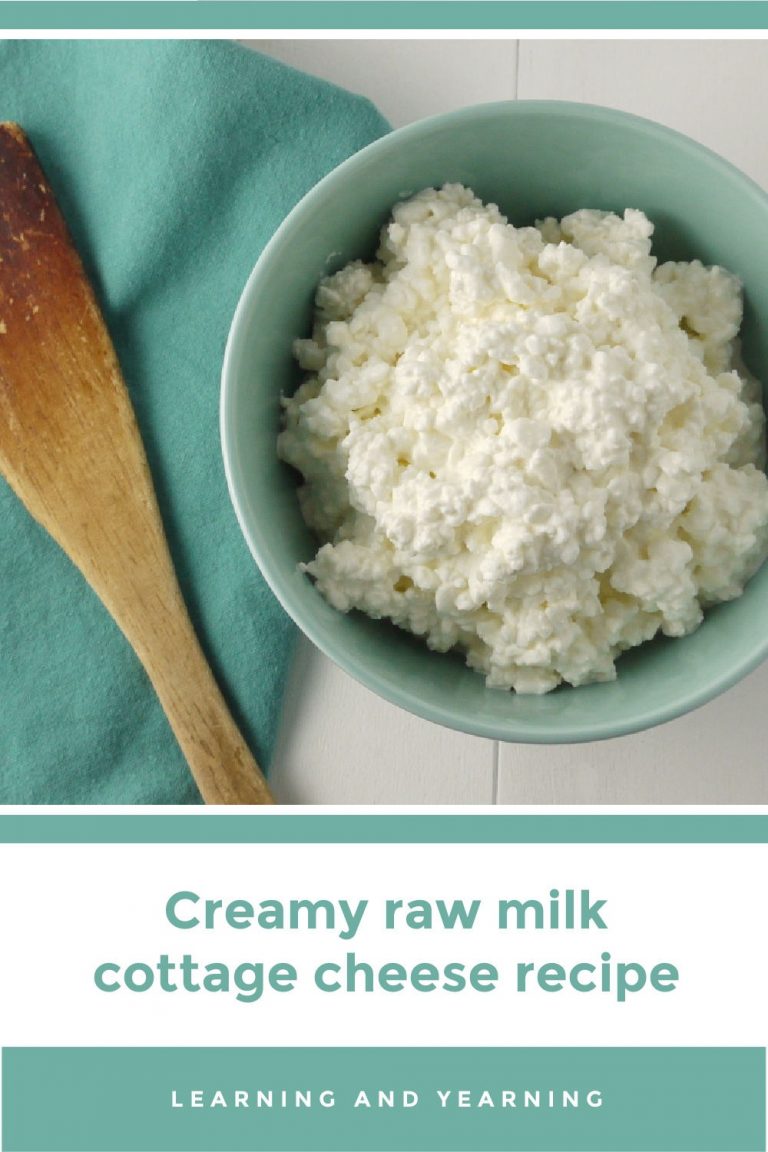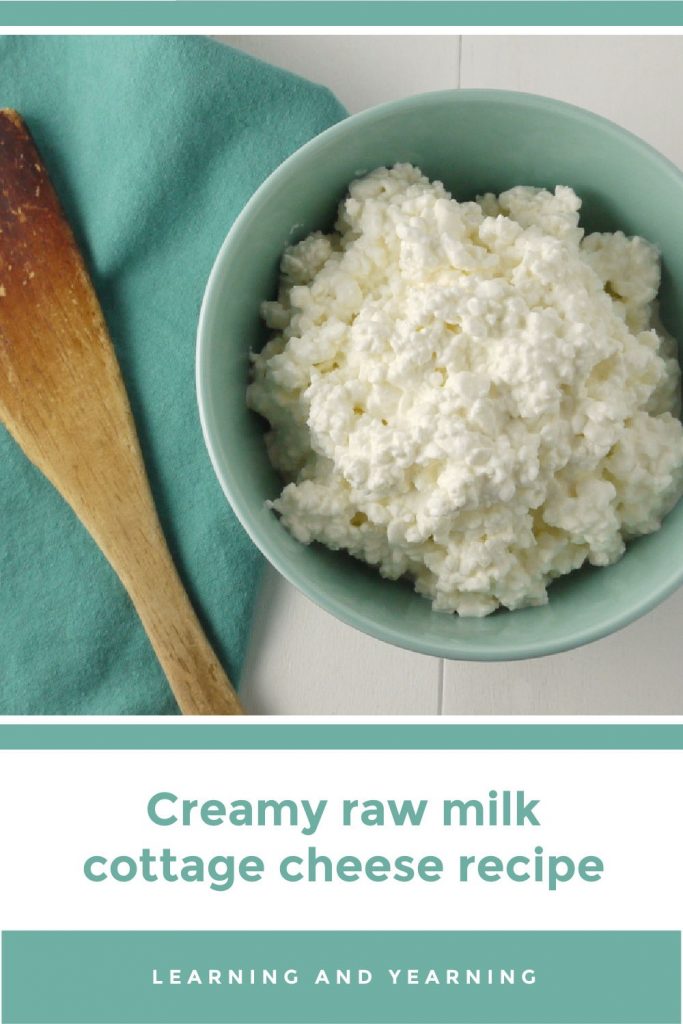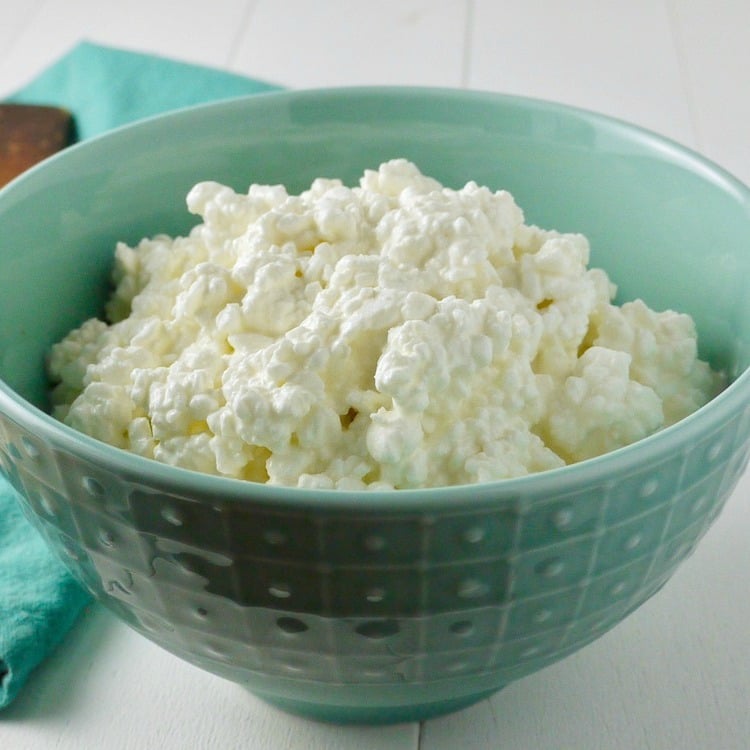 Cultured Raw Milk Cottage Cheese
This easy, homemade raw milk cottage cheese doesn't require rennet, has only 2 simple ingredients, and is full of good bacteria and enzymes.
Print
Pin
Rate
Servings:
4
1/2 cup servings
Instructions
Skim the cream from the raw milk and refrigerate. The cream will not form curd, so it is removed and added back in after the cottage cheese is formed.

Bring the raw milk to room temperature in a wide mouth glass jar or bowl. Cover the jar with a coffee filter or cheesecloth and secure with a rubber band.

Allow the milk to clabber for 24 - 48 hours until pleasantly sour and the consistency of yogurt. (A cooler kitchen may take longer)

Pour the clabbered milk into a heavy-bottomed pot and place it over low heat.

Warm the milk slowly, stirring frequently with a slotted spoon, until it reaches between 100 and 110°F (38 - 43°C). Be careful not to heat the milk to a higher temperature because the beneficial enzymes and bacteria begin to die.

As the milk warms, curds will begin to separate from the whey and form cottage cheese. Stir gently so as not to disturb the curd too much.

Once the curds are separated, or the 110°F (43°C) is reached immediately remove the pot from the heat and allow to cool for 10 to 15 minutes.

Remove the curds with a slotted spoon or pour the curds and whey through a cheesecloth-lined colander.

Transfer the curds to a bowl and salt them to taste.

Stir in the reserved cream for a creamier cottage cheese.
Thank you for visiting Learning And Yearning. May "the LORD bless you and keep you; the LORD make his face shine upon you and be gracious to you; the LORD turn his face toward you and give you peace." Num 6:24-26