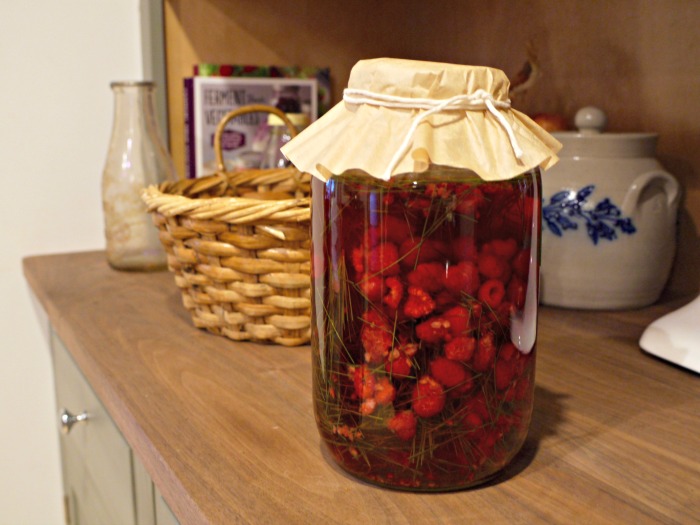 When a new book arrives in the mail, it better not be time to make dinner. 'Cause dinner will definitely be late and my nose will be in that book. This was doubly true when The New Wildcrafted Cuisine by Pascal Baudar arrived a few weeks ago.
This book is beautiful. This book is inspiring!
Admittedly, I felt just a little like I did when I first saw Nourishing Traditions by Sally Fallon. A bit overwhelmed. The techniques were different, but within 6 months our lives were turned upside down and just about everything I prepared was properly soaked, fermented, or sprouted.
In The New Wildcrafted Cuisine, Bauder is doing things a little differently. He's using plants to curdle milk for cheese. Pickling unripe berries. Cooking with stones. And making wild sodas.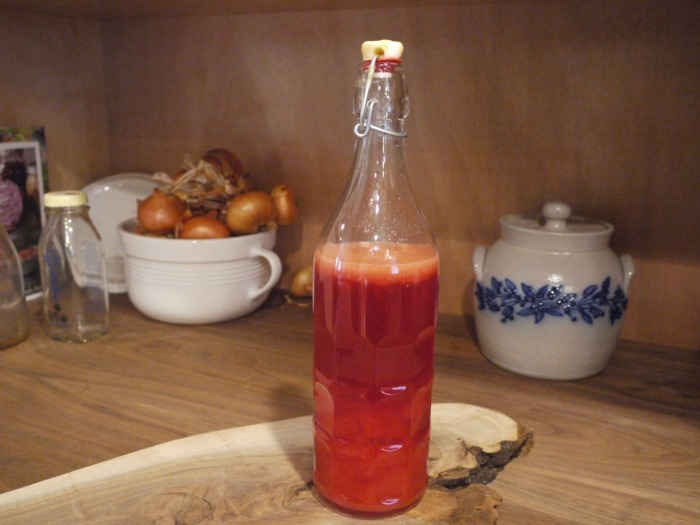 To me, the recipes aren't meant to be followed exactly, but rather, are meant to inspire. And it needs to be that way when you are foraging. The recipe may call for garlic mustard, and all you can find is lamb's quarter. No problem. Just go with it.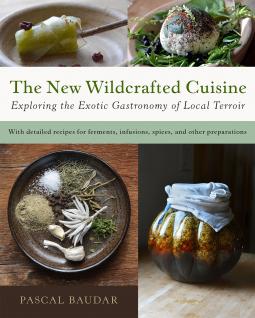 While I've made fermented sodas like ginger ale using a ginger bug, and probiotic lemonade, I was really intrigued by capturing wild yeast for soda or beer.
So, with Bauder's guidance, I've made a wonderfully delicious pine needle and raspberry soda. This is not a recipe from the book, but rather influenced by the book.
I foraged the pine needles locally and used frozen raspberries grown in our organic garden.
The source of the wild yeast in the recipe is raw honey, so be sure not to use pasteurized honey which will kill the yeast. Yeasts don't normally reproduce in honey because the moisture content is relatively low, but as soon as you add water – boom! – they will begin to reproduce and ferment your pine needle and raspberry soda!
And as Pascal Baudar said to me in an online discussion, "You can forage plants but you can also forage bacteria and yeast." I like that.
Others sources of wild yeast according to The New Wildcrafted Cuisine, are:
juniper berries
elderberries
wild grapes
elderflowers
blueberries
blackberries
figs
prickly cactus pears
tree barks, especially birch and aspen
wildflowers
Be inspired!
Be sure to read my post on Identifying Pines here before proceeding. 
Learn about identifying plants here: The Forager's Guide to Plant Identification.
More Than Weeds
 A Foraging eCourse for Beginners
Are you interested in foraging, but a bit hesitant because you don't trust your own abilities? I created a mini eCourse just for you. In More Than Weeds: 5 Common Plants to Forage for Food and Medicine you'll learn that identifying plants is all in the details.
Using common plants with which may be someone familiar you'll learn beginner botany skills that you will be able to use as you move forward. You'll gain confidence to use these plants for your family in food and safe, home remedies. Get started now!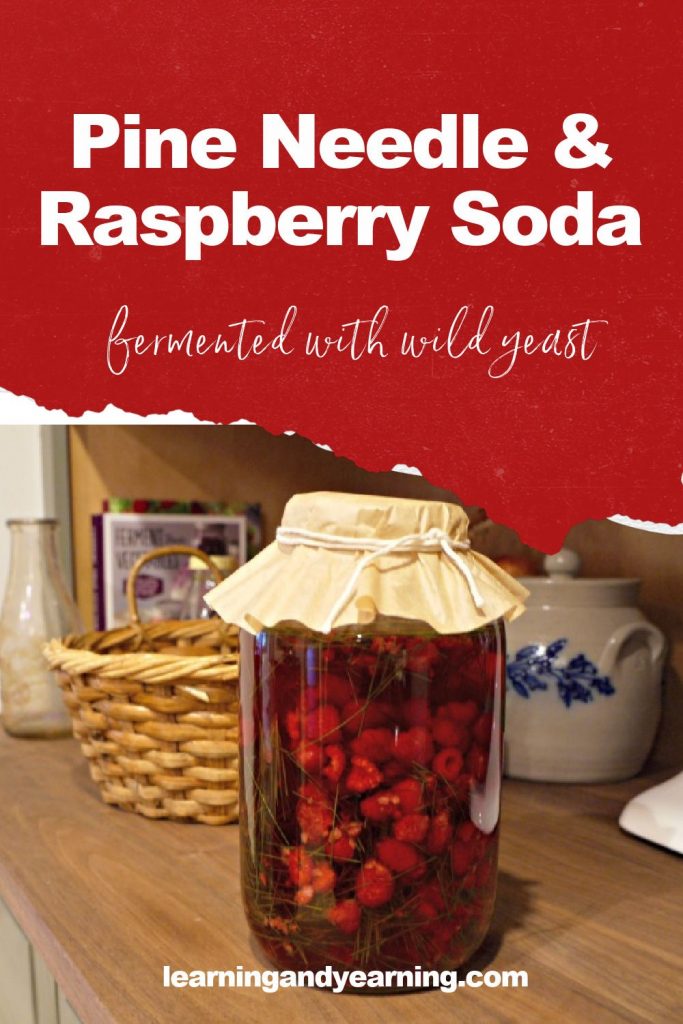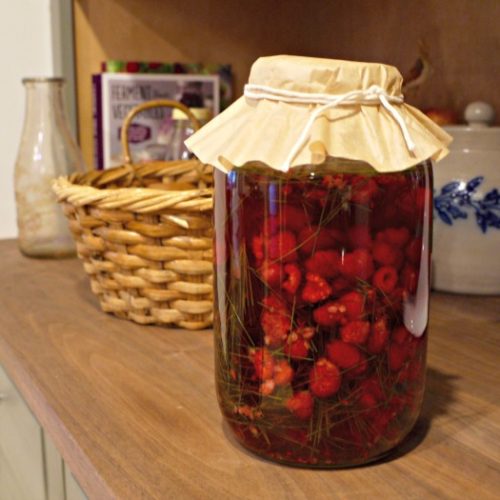 Ingredients
1 1/2

cup

pine needles

chopped

2

cups

raspberries

fresh or frozen

1/2

cup

raw honey

non-chlorinated water
Instructions
Chop pine needles into approximately 1" pieces.

Put the pine needles and raspberries in a 1/2 gallon heat-resistant glass jar or pitcher. If using frozen berries, thaw them first and include any juice.

Cover the pine needles and raspberries with boiling water. Allow to steep until the water is cooled to room temperature.

Add raw honey and fill the pitcher with non-chlorinated water. Stir thoroughly.

Cover loosely with a coffee filter or tea towel.

Stir 3 - 4 times per day. Bubbling should begin to occur within 2 - 4 days.

After your ferment begins to bubble, strain and transfer to grolsch style bottles. Allow to ferment another 12 - 24 hours at room temperature. Refrigerate.
Thank you for visiting Learning And Yearning. May "the LORD bless you and keep you; the LORD make his face shine upon you and be gracious to you; the LORD turn his face toward you and give you peace." Num 6:24-26