Stinging nettle is one of those super plants that supposedly does it all. I can't speak to all its benefits, but I do find stinging nettle helpful for seasonal allergies. So do others, apparently.
The University of Maryland Medical Center has this to say about nettle:
DISCLOSURE: In order for me to pay my blogging expenses, I may receive monetary compensation for my endorsement and/or link to products mentioned on this blog. I am a participant in the Amazon Services LLC Associates Program, an affiliate advertising program designed to provide a means to earn fees by linking to Amazon.com and affiliated sites.
One preliminary human study suggested that nettle capsules helped reduce sneezing and itching in people with hay fever. Researchers think that may be due to nettle's ability to reduce the amount of histamine the body produces in response to an allergen.
I've been drinking nettle tea in the morning, but ya know, I'm a coffee kinda' girl. I've been thinking I'd like to chew my nettle.
Plus, I'm a big fan of crispy, salty, baked-in-lard type of foods. As long as that lard is from pastured pigs, that is.
So, hey, if you can make a chip from kale, you can make a chip from nettle, I'm thinking. A pretty darn good chip, if I do say so myself!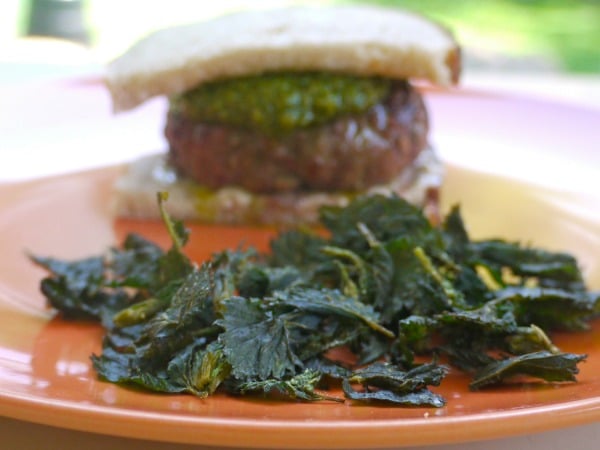 For dinner the other night, we had grass-fed burgers with dandelion pesto, and a side of nettle chips. Couldn't get any better than that!
Just be sure to wear gloves while harvesting and while removing the nettle from its stems. They don't call it stinging for nothin'. Cooking the nettle will render the little stinging hairs harmless.
Book Recommendations: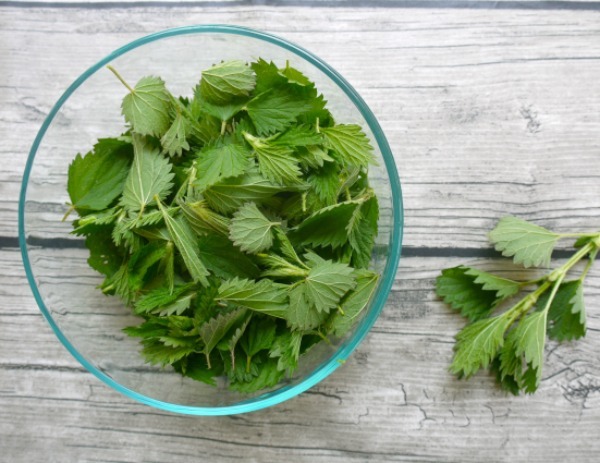 More Than Weeds
 A Foraging eCourse for Beginners
Are you interested in foraging, but a bit hesitant because you don't trust your own abilities? I created a mini eCourse just for you. In More Than Weeds: 5 Common Plants to Forage for Food and Medicine you'll learn that identifying plants is all in the details.
Using common plants with which may be someone familiar you'll learn beginner botany skills that you will be able to use as you move forward. You'll gain confidence to use these plants for your family in food and safe, home remedies. Get started now!
What great ways do you use stinging nettle?
Stinging Nettle Chips
Print recipe
Ingredients
3 - 4 cups stinging nettle leaves
2 tablespoons melted lard, tallow, or coconut oil
sea salt, to taste
Directions
| | |
| --- | --- |
| 1. | Preheat your oven to 300°. |
| 2. | Toss the nettle leaves with melted fat. Spread on a baking sheet. |
| 3. | Sprinkle on sea salt to taste. |
| 4. | Bake for 20 - 30 minutes until crisp, gently turning once with a spatula halfway through baking. |
| 5. | Cool on paper towels. |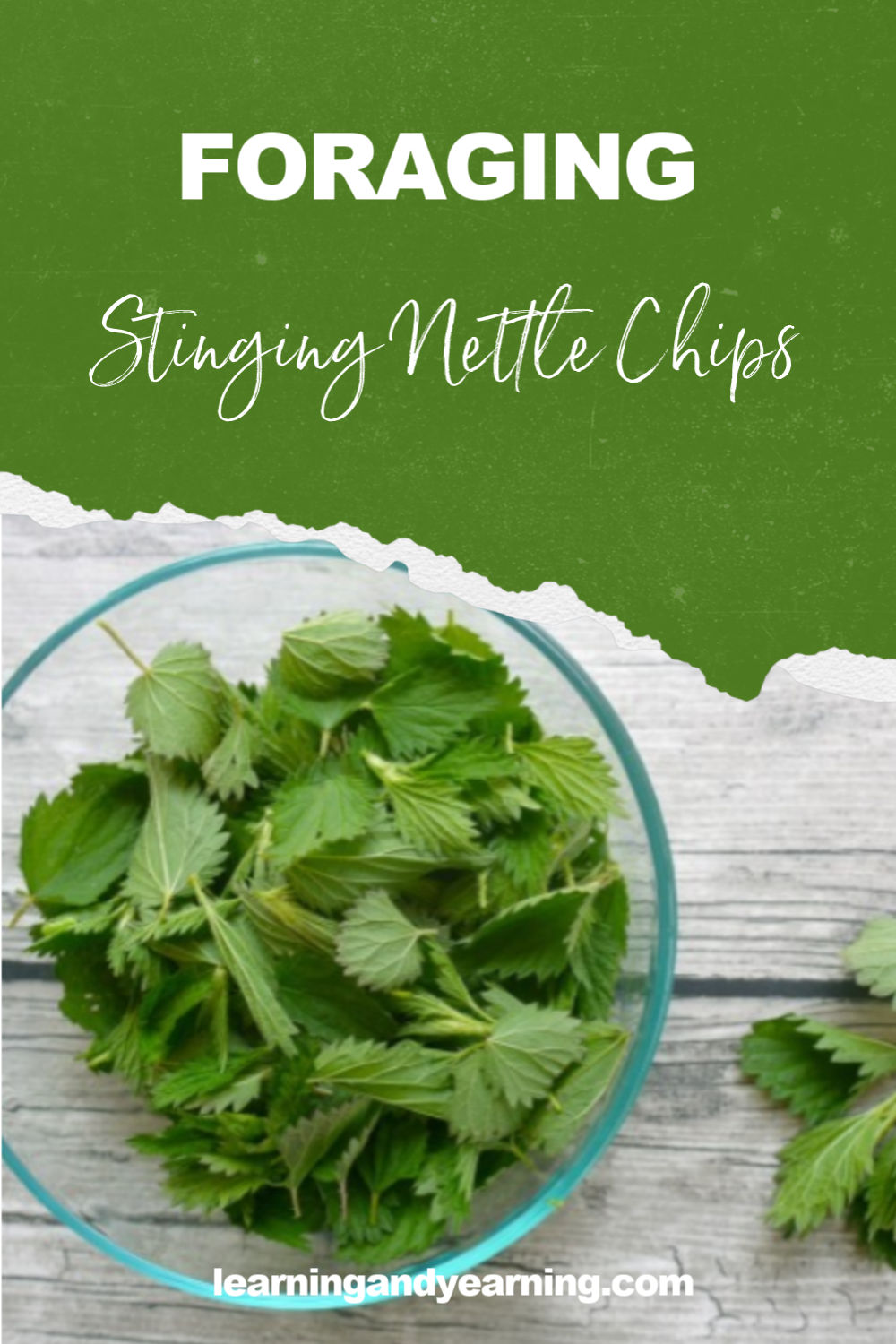 Thank you for visiting Learning And Yearning. May "the LORD bless you and keep you; the LORD make his face shine upon you and be gracious to you; the LORD turn his face toward you and give you peace." Num 6:24-26