Mike and I started dating when he was 13 and I was 14. Most of our "dates" consisted of walking, swimming at the YMCA and making grilled cheese sandwiches and tomato soup at his parents house. And we spent countless hours pouring over The Foxfire Book and its sequels. We were going to homestead.
The Foxfire Books were written by high school students in the late 1960s and early 1970s who interviewed older family and neighbors. This was southern Appalachia and these folks were still using old home remedies, killing hogs and using every last bit of the animal, living in log cabins and making moonshine. The students wanted to start a magazine with articles on how the older generation were living. It all turned into 12 books full of old time lore.
DISCLOSURE: In order for me to pay my blogging expenses, I may receive monetary compensation for my endorsement and/or link to products mentioned on this blog. I am a participant in the Amazon Services LLC Associates Program, an affiliate advertising program designed to provide a means to earn fees by linking to Amazon.com and affiliated sites.
We married when he was 18 and I was 19. We didn't homestead. But we are avid gardeners and buy our raw milk and grass fed meat from local farms. And Mike hunts, and we cook in a Dutch Oven at the cottage, and ferment vegetables, and make our own bread, yogurt, and soap. The last time we were at the cottage, I pulled out the old Foxfire Books. They'll make some good winter reading.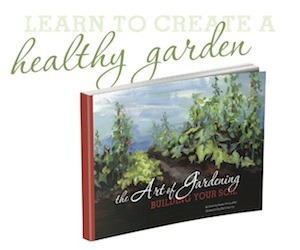 To learn how to build a garden that builds healthy soil, be sure to check out my eBook The Art of Gardening: Building Your Soil. You really can become a better gardener, and you really can grow healthy, nourishing produce. It's all about the soil! Click here to buy now.
Thank you for visiting Learning And Yearning. May "the LORD bless you and keep you; the LORD make his face shine upon you and be gracious to you; the LORD turn his face toward you and give you peace." Num 6:24-26