The Ultimate Guide to Growing, Preserving, and Using Herbs
I have to admit, I'm a sucker for a beautiful book. And The Homesteader's Herbal Companion does not disappoint. While beauty will certainly get me to pick up a book, the contents must be just as attractive and interesting. Author Amy K. Fewell has done a great job of delivering the whole package.
Really, The Homesteader's Herbal Companion has it all. I was delighted to receive a pre-publication copy of the book which will be released on April 15th, 2018.
DISCLOSURE: In order for me to pay my blogging expenses, I may receive monetary compensation for my endorsement and/or link to products mentioned on this blog. I am a participant in the Amazon Services LLC Associates Program, an affiliate advertising program designed to provide a means to earn fees by linking to Amazon.com and affiliated sites.
Amy Fewell is a trained herbalist and her book takes you through all you'll need to know to get started using herbs in your home and on your homestead. You'll learn to grow herbs, and to forage wild herbs right in your own backyard. And then you'll learn how to dry and store them properly for future use.
The Homesteader's Herbal Companion is super practical and you'll find yourself referring to it time and again. Included are recipes for using herbs for home remedies, for beauty products, for cooking, and even for animal care.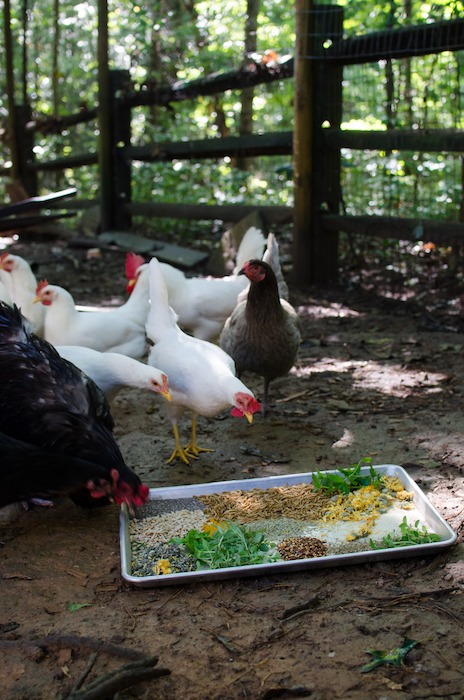 Really, this book has it all. Does one of your animals have pink eye? There's an herbal remedy included that you can make yourself. Do you need a homemade recipe for deodorant? Two are included. Cough syrup? Yep. Parasite tincture, herbal dogs treats, detox tea, fire cider, or beard oil. It's all there.
It's obvious that a lot of research has gone into this book. Knowing that it comes from a trained herbalist will allow you to use the recipes with confidence. It's obvious, I know, but I highly recommend The Homesteader's Herbal Companion.
Thank you for visiting Learning And Yearning. May "the LORD bless you and keep you; the LORD make his face shine upon you and be gracious to you; the LORD turn his face toward you and give you peace." Num 6:24-26