Thump your thymus. Yep, you heard me right. Your thymus is a small gland located in front of your heart and behind your sternum.  One of the functions of the thymus is to process and mature T cells, the immune system's main warriors.
Thumping, or tapping, your thymus gland strengthens your immune system. To find your thymus, locate your collar bone and position your finger on its end, near the hollow at the center of your neck.
Keeping your finger just to the left of your sternum, slide your finger down to the spot just below your second upper rib. This is the area where you will tap.  Bunch your fingertips together, or just use the flat of your hand.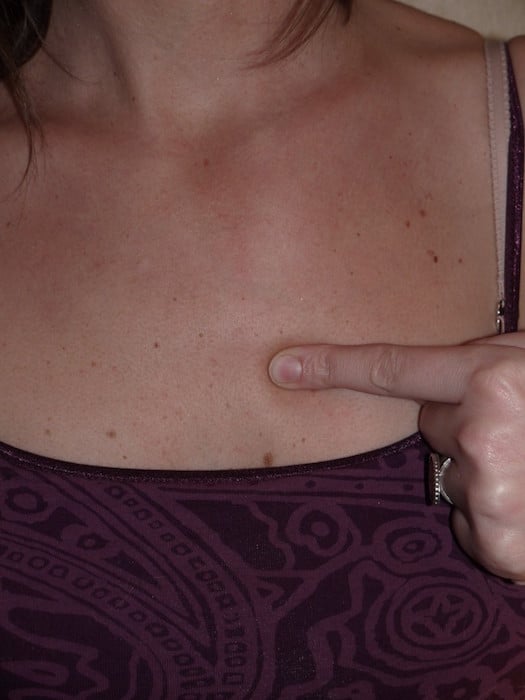 Thump in this area for 30 – 60 seconds at least twice, or better yet, three times a day. I have been doing this for many years now and it really works! If I am around someone who is sick, or if I feel a cold coming on, I thump my thymus more frequently.  I can almost always ward off that cold.
Give it a try, and let me know how it's working for you.
More Posts You'll Love
Natural Home Remedies for Your Medicine Cabinet
Homemade Elderberry and Calendula Fire Cider
Foraging Mullein for Earaches and Coughs
Supercharge Your Homemade Elderberry Syrup
Thank you for visiting Learning And Yearning. May "the LORD bless you and keep you; the LORD make his face shine upon you and be gracious to you; the LORD turn his face toward you and give you peace." Num 6:24-26