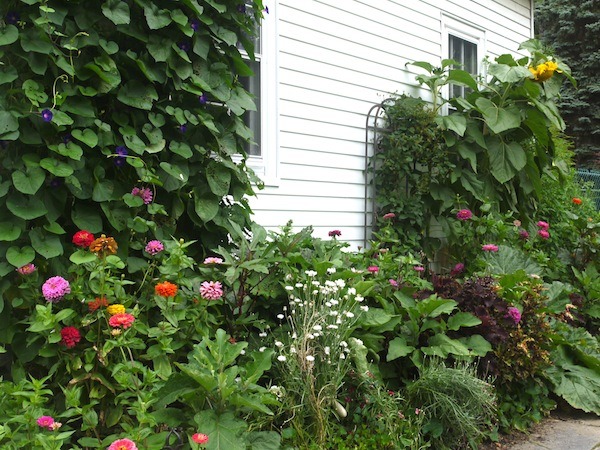 The most important thing you can do, in my opinion, to grow a healthy, disease and pest-free garden is to build your soil. Therefore, the most important thing you can do to keep your garden pesticide and chemical fertilizer free is build your soil. And unfortunately, rototillers destroy soil rather than build it.
Soil is amazing and reflects the complexity of its Creator. It is so much more than weathered rock. Healthy soil also contains the decaying remains of dead plants and soil organisms, air, water and living organisms.
DISCLOSURE: In order for me to pay my blogging expenses, I may receive monetary compensation for my endorsement and/or link to products mentioned on this blog. I am a participant in the Amazon Services LLC Associates Program, an affiliate advertising program designed to provide a means to earn fees by linking to Amazon.com and affiliated sites.
It is these living organisms in particular that bring health to your soil and are destroyed by rototilling. It is said that a teaspoon of soil can contain billions of organisms!
These organisms include fungi, bacteria, earthworms and anthropods. Listen to some of what these organisms do for your soil:
they fix nitrogen from the atmosphere so that your plants can now use it
they aerate the soil
they break down toxins
they suppress soil-borne diseases
they decompose organic matter
and some fungus even form symbiotic relationships with plant roots where each benefit from the other.
Ironically, we till to break up compacted soil, and in the end we compact it by tilling. Rototillers finely grind the soil killing the living organisms that are vital to soil health.
Because the particles are so fine, aeration is diminished and soil structure is destroyed. The nutrient content of the soil is now compromised making fertilization necessary.
Plants will be less healthy making them more prone to disease and pests. You can see how this downward spiral would make growing a garden organically more difficult.
If you are clearing a large area for a new garden and find it necessary to use a rototiller, try to make this the one and only time. Hand digging is preferred; although it may disrupt the soil organisms, it does not destroy them.
I prefer no dig methods of gardening such as lasagna gardening. This is a wonderful way to build a garden that builds soil, and eliminates the back breaking task of digging a garden.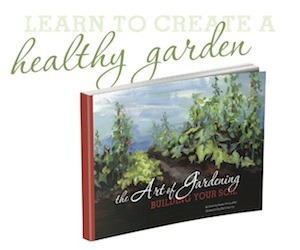 To learn how to build a garden that builds healthy soil, be sure to check out my eBook The Art of Gardening: Building Your Soil.
You really can become a better gardener, and you really can grow healthy, nourishing produce. It's all about the soil! Click here to buy now.
Another good resource is Healthy Soils for Sustainable Gardens, a Brooklyn Botanical Garden Guide edited by Niall Dunne. Also recommended is Lasagna Gardening by Patricia Lanza.
More Great Organic Gardening Posts
How to Grow, Harvest and Cure Garlic
The Ins and Outs of Using Manure in Your Garden
Growing Tomatoes: From Seed to Harvest
Using Wood Chip Mulch in a Vegetable Garden
Thank you for visiting Learning And Yearning. May "the LORD bless you and keep you; the LORD make his face shine upon you and be gracious to you; the LORD turn his face toward you and give you peace." Num 6:24-26