Make Your Own Tea Bag
Yes, I have tea balls, and tea spoons, and even a tea sock for straining loose leaf tea. But I was drying mullein leaf to have on hand to ease coughs and congestion. Mullein leaf has really tiny hairs and if not completely strained can cause irritation and make that cough worse.
So I wanted a quick, easy way to make a tea bag that would be sure to strain the tea completely. A tea bag from a coffee filter was just what I needed.
To make your own tea bag bag you'll need:
a round coffee filter
scissors
stapler and staples
Being the frugal girl I am, I made 2 tea bags from each coffee filter.
Start by cutting a round coffee filter in half.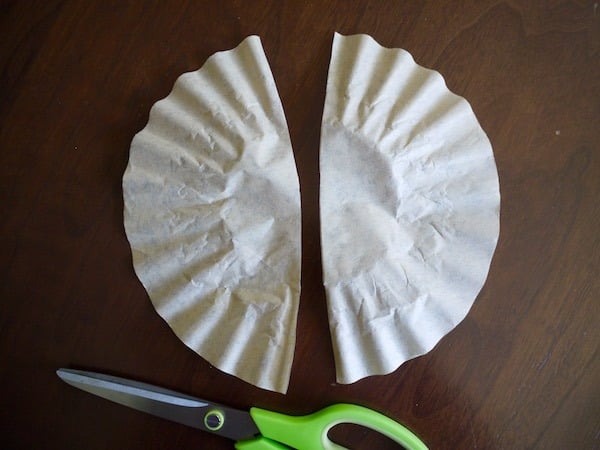 Fold in thirds.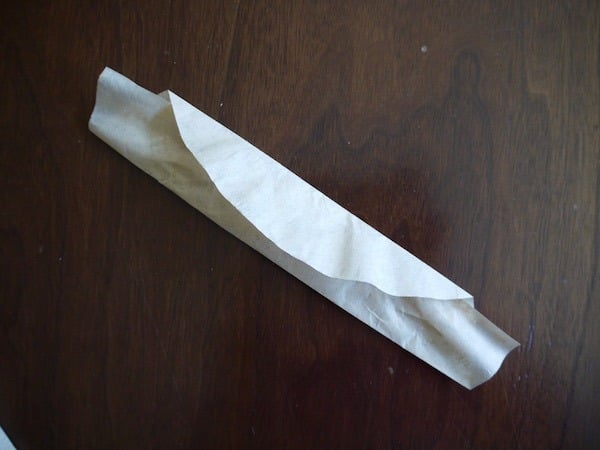 Unfold, and add your tea or herb.
Refold and then fold in the two ends.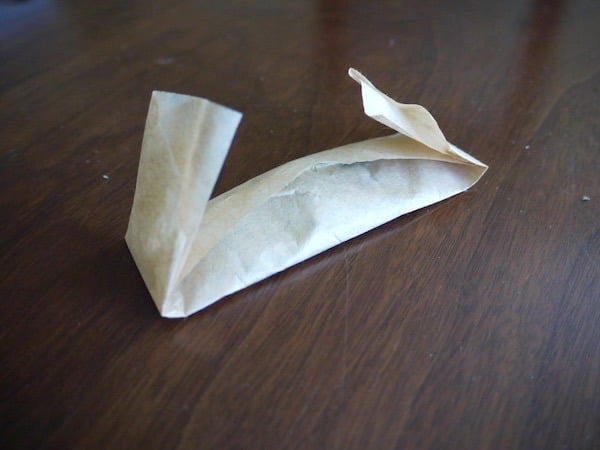 Fold your little package in half and staple. Add a string before stapling if you want to be fancy. Me? I'm not so fancy.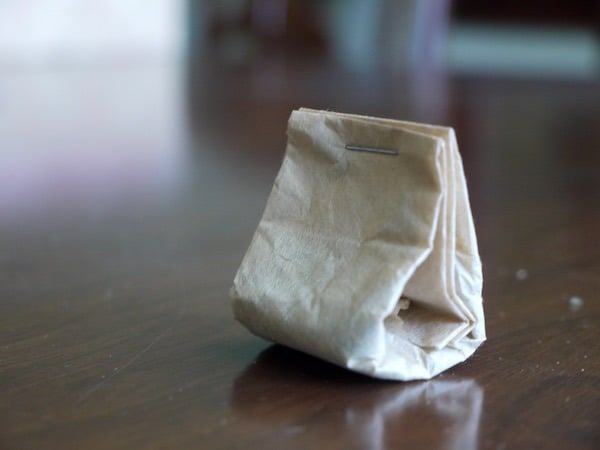 And that's how to make your own tea bag from a coffee filter!
What herb will you use in your homemade tea bag?
More posts on tea:
Medicinal Herbal Teas: Infusions and Decoctions
The Trick to Delicious Wintergreen Tea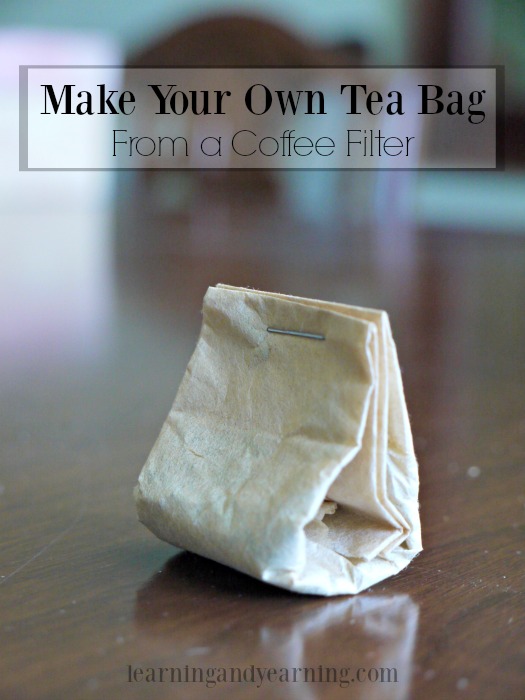 Thank you for visiting Learning And Yearning. May "the LORD bless you and keep you; the LORD make his face shine upon you and be gracious to you; the LORD turn his face toward you and give you peace." Num 6:24-26