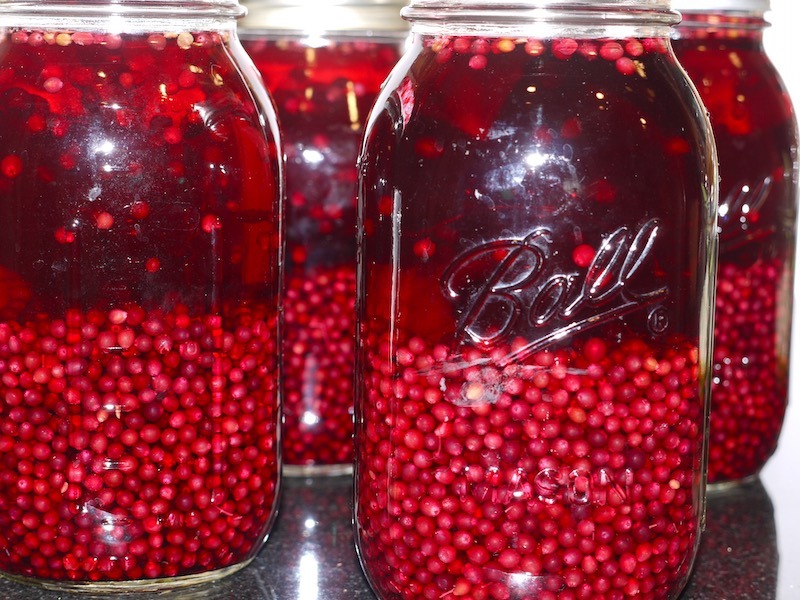 It's been a bumper crop of elderberries again this year! If you're interested in foraging them or need other tips for using them, see my post Foraging for Elderberries.
DISCLOSURE: In order for me to pay my blogging expenses, I may receive monetary compensation for my endorsement and/or link to products mentioned on this blog. I am a participant in the Amazon Services LLC Associates Program, an affiliate advertising program designed to provide a means to earn fees by linking to Amazon.com and affiliated sites.
I have wine brewing, I'm tincturing some to use medicinally, and I'm making elderberry liqueur to serve as a special Christmas treat.
Tincture or Liqueur?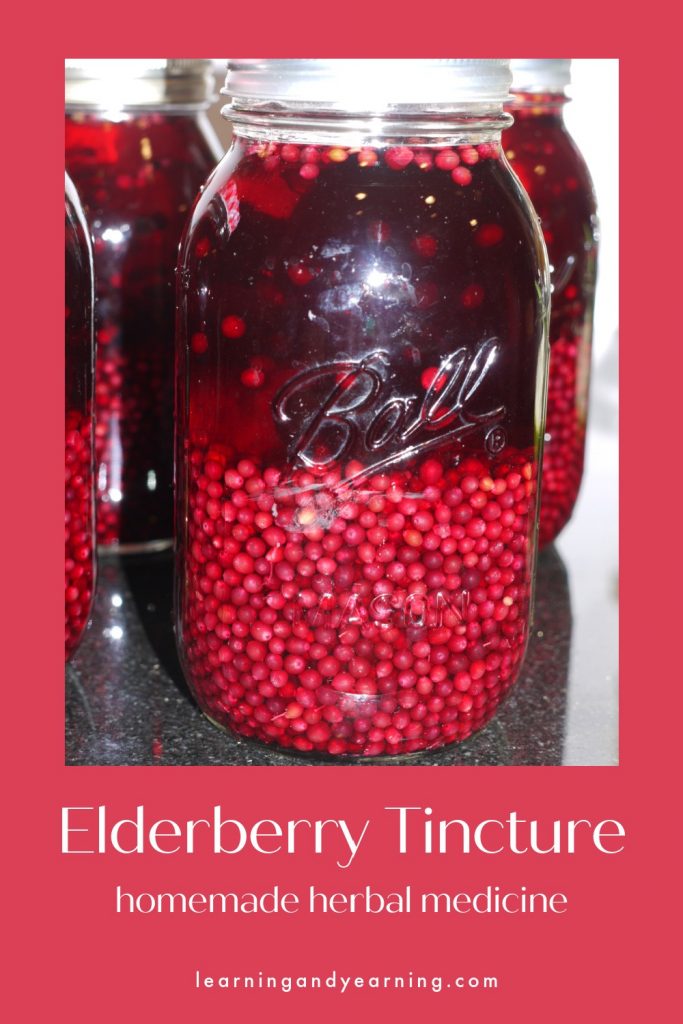 Actually, tinctures and liqueurs start out in the exact same manner. Vodka is poured over the elderberries which are then left to sit in a cool, dark place for several weeks.
To extract the medicinal qualities of elderberry, use a vodka that is at least 80 proof. 100 proof is even better.
Traditionally, elderberry has been used to strengthen the immune system and to fight flu. Modern science is beginning to prove that elderberry is indeed powerful medicine.
Elderberry tincture will last for several years. If you prefer a sweeter medicine, or would rather not use alcohol, try making your own elderberry syrup or elderberry infused honey instead.
After extracting the delicious flavor of the elderberry, sugar may be added to create a a liqueur, a wonderful after dinner treat. Lemon rind is often added with the elderberries at the beginning of the process, but is optional.
Be sure to also visit my post Natural Home Remedies for Your Medicine Cabinet.
Elderberry Tincture or Liqueur
Print recipe
Ingredients
elderberries
vodka (80 proof or higher)
lemon peel without the pith (optional)
organic sugar
Directions
| | |
| --- | --- |
| 1. | You may use any amount of elderberries to make a large batch or small. 2 cups is a good place to start. |
| 2. | Place 2 cups of fresh elderberries in a quart mason jar. |
| 3. | Lemon peel is often used in a liqueur but will add medicinal components to a tincture as well. Use a potato peeler to peel an approximately 1" by 3" strip of lemon peel. It's easiest to peel from a whole lemon, rather than one that has been cut. Be sure not to use any of the white part of the peel, which will make your final product bitter. Add the peel to the elderberries in the jar. |
| 4. | Cover the berries with vodka. Place the lid on the jar, and store in a cool, dark place for 1 - 6 months. |
| 5. | For a medicinal tincture, strain the berries and lemon peel from the vodka. Store the tincture in a dark spot, or in a dark colored jar. The adult dosage is 20 drops 3 times a day in a glass of water at first sign of cold or flu. |
| 6. | For a liqueur, strain the berries and lemon peel from the vodka. |
| 7. | Add 1/4 to 1/3 cup of organic sugar. Stir. Place back in your dark spot for another week or two, at which time your liqueur will be ready to enjoy. |
Thank you for visiting Learning And Yearning. May "the LORD bless you and keep you; the LORD make his face shine upon you and be gracious to you; the LORD turn his face toward you and give you peace." Num 6:24-26