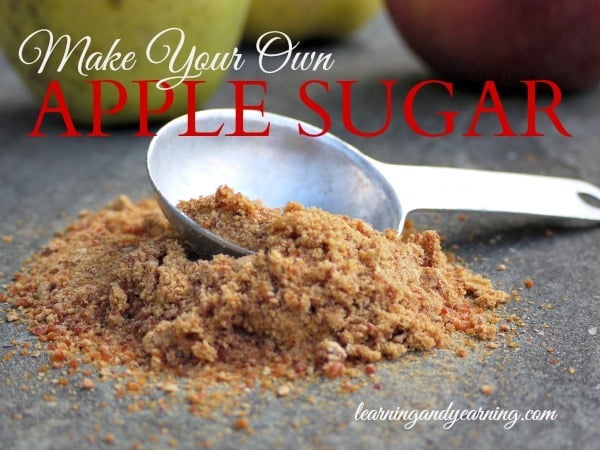 Does this happen to you? You're reading a book, or watching a documentary, and something is mentioned in passing, something not really related to the topic at hand, and now you can't get that "something" out of your mind?
For me, it's a common occurrence. I was reading The Wild Wisdom of Weeds. A book about weeds, ya know? And author Katrina Blair mentions an event in her town where the community collects apples, makes cider, and uses the pulp in various ways. And one of those ways is to make apple sugar.
DISCLOSURE: In order for me to pay my blogging expenses, I may receive monetary compensation for my endorsement and/or link to products mentioned on this blog. I am a participant in the Amazon Services LLC Associates Program, an affiliate advertising program designed to provide a means to earn fees by linking to Amazon.com and affiliated sites.
Wait. What? Apple sugar? The pulp is dehydrated and then ground to a powder that is used as a natural sweetener.
But what about the seeds?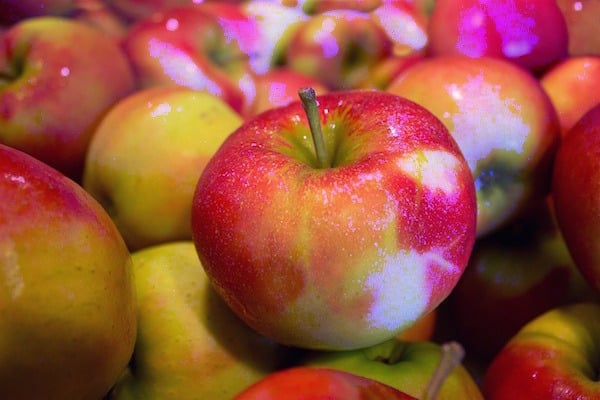 So I did what everyone does when they want some information. I asked google.
And found nothing.
It was just after apple season last year when I read this, and I've been mulling it over waiting for apples again to experiment. I still don't know how they do it, but I've come up with my own way. And I've made a sweet and powdery natural sweetener which is oh so yummy.
And a really nice way to use apples when there're lots around. Like this year. The foraging is fantastic, and the cultivated trees are doing great, as well.
I'm still experimenting with using my apple sugar. It's really tasty on oatmeal.
And I made an apple crisp using just apple sugar as the natural sweetener. I found that I needed twice as much apple sugar as the regular sugar called for in the recipe; we really enjoyed it.
Apple sugar doesn't quite dissolve in tea, but I was still surprised by the delicate sweetness it added.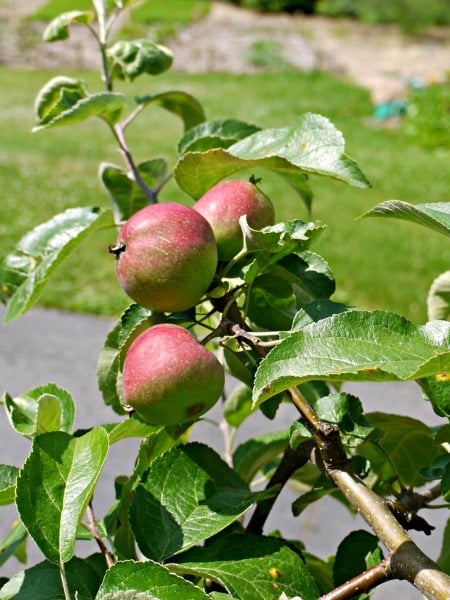 The following recipe creates a raw sugar. I have yet to try to make the apple sugar with apple sauce. I feel pretty certain that it would work just as well, but of course would no longer be a raw sugar, and also would not take advantage of using the skins if the apple sauce is put through a food mill or Squeezo. I'll let you know how it turns out when I have a chance to try it.
Edited 10-19-15: I made apple sauce this past weekend and used some to make apple sugar. I had a little trouble getting the sauce to spread as thin as I would have liked, so it took longer to dry than my raw apple version. The sugar was also a much lighter color because the skins were not used. Tasted just as lovely.
How to Make Apple Sugar
Print recipe
Note
8 cups of pureed apples yields approximately 2 cups of apple sugar.
Directions
| | |
| --- | --- |
| 1. | Wash your apples. |
| 2. | Quarter and core the apples, but do not peel them. |
| 3. | Slice the apples into smaller pieces, unless you have a super powerful blender. |
| 4. | Add your apples to a blender or food processor in small batches. I use a Magic Bullet. Add just enough water to puree the raw apples. I have found that more water is needed with a food processor than with the Magic Bullet. |
| 5. | Spread the pureed apples very thinly on your dehydrator's fruit leather sheets. Dehydrate at 140°F. You want the puree to dry well beyond the fruit leather stage, until it is crispy. This may take up to 24 hours depending on how much water you had to use as you pureed the apples. |
| 6. | When the puree is crisp, remove it from the dehydrator and allow to cool. |
| 7. | Grind the dehydrated puree in a blender until it is powdered. Store in an airtight container. |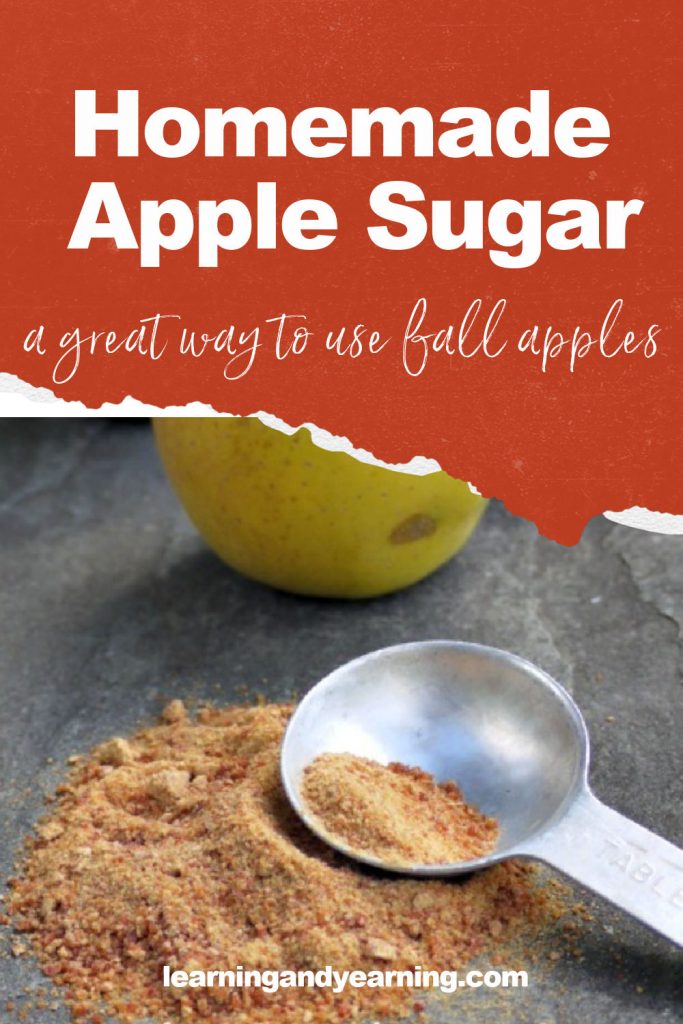 Thank you for visiting Learning And Yearning. May "the LORD bless you and keep you; the LORD make his face shine upon you and be gracious to you; the LORD turn his face toward you and give you peace." Num 6:24-26