Medicinal Weeds
One of my favorite things ever is watching someone's eyes light up as they are opened to a new idea. That happened recently on a walk with my niece. I just naturally started pointing out plants, as I'm inclined to do, that are edible or medicinal and I saw it happen. And she said it. "You mean they're not just weeds?"
She was my inspiration to begin teaching foraging classes in my area. And Sam has been at every one of those classes so far. I love that girl!
One of the benefits of using medicinal weeds from your own backyard is that you know how they are grown and that they are fresh. I held one of my foraging classes right in my 1/4 acre yard because I wanted people to see what an amazing variety of useful, medicinal "weeds" there can be in a small area.
Chickweed / Stellaria media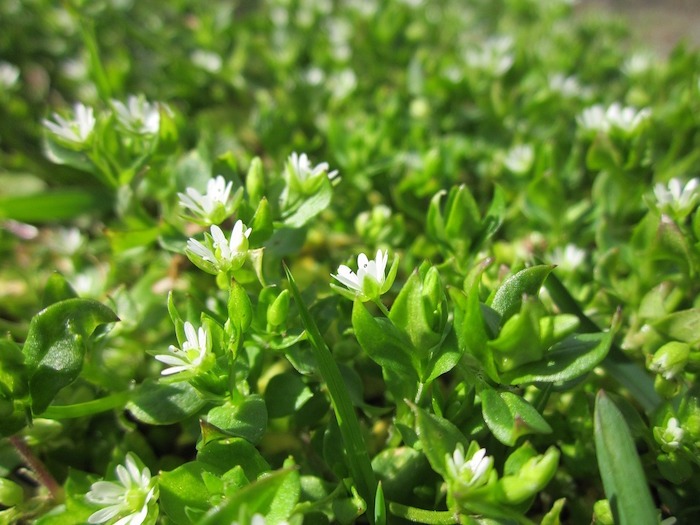 Chickweed, found worldwide, is a cooling herb best known as an herbal remedy for itchy skin. It helps to relieve the itch of bites, stings, and eczema, and soothes sunburn and minor burns as well.
You can crush the herb and make a paste, and apply that directly to your skin, or infuse it in oil to use in a soothing salve.  Try tying some into a muslin bag and add it to a bath to soothe skin as well.
Cleavers / Galium aparine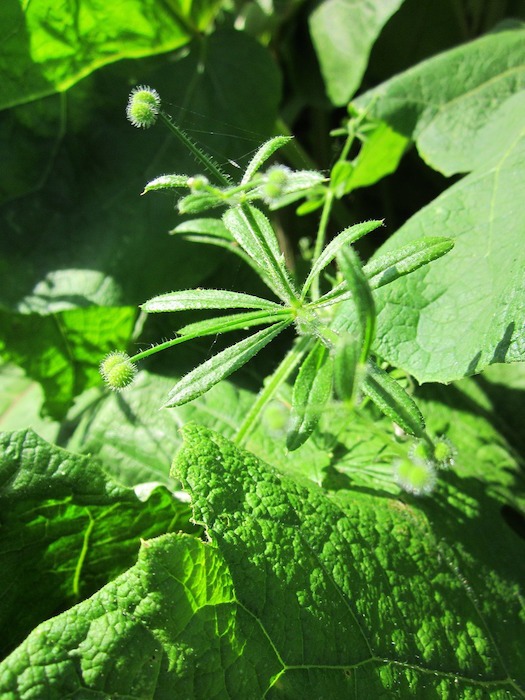 Walk through a patch of cleavers and this common medicinal weed will stick to your legs. The entire plant is used to strengthen lymphatic activity, helping our bodies to get rid of metabolic waste making it useful as a remedy for swollen glands and earaches.
Cleavers also helps to soothe the urinary tract and is often used to treat swollen glands and bladder irritation. It is best used fresh, rather than dried.
Cleavers is most tender in the spring and can be chopped and added to salads or smoothies. It can also be juiced.
Dandelion / Taraxacum officinale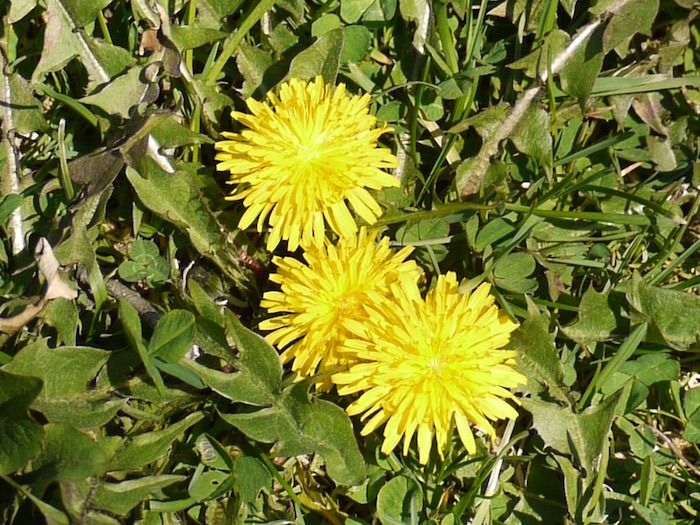 Instead of trying to purge this deep-rooted perennial from your lawn, harvest it as food and medicine. All parts are valuable – leaves, flowers and roots.
Dandelion is best known as a way to cleanse and nourish the liver. It has been used to treat jaundice, urinary tract infections and painful menstruation.
The roasted root is really delicious, and was what I used to quit coffee. Dark roasting it, and adding cream really satisfied my cravings.
Infuse flowers into oil and make dandelion lotion bars to relieve dry skin, sore muscles and stiff joints.
The flowers make delicious Dandelion Flower Fritters as well.
Ground Ivy / Glechoma hederacea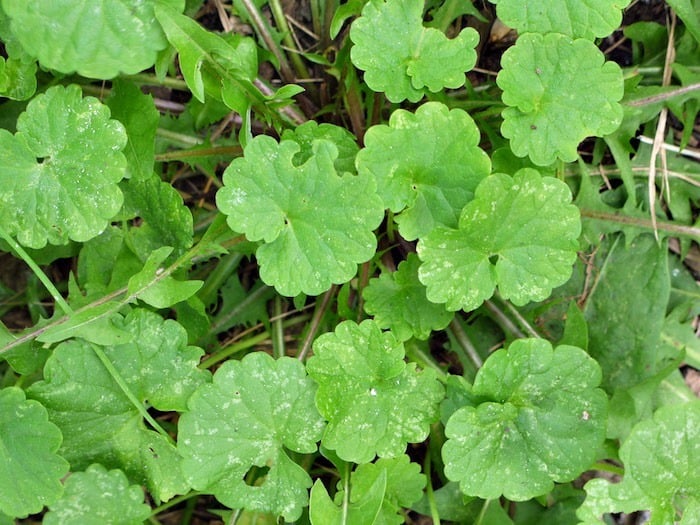 Ground ivy has really taken over in one corner of our yard. I admit that we battle to keep it at bay. And to think that a tincture made of this is so expensive!
The leaves and flowers are gathered in the spring. It is often made into a tea which is high in vitamin C. It has been used to treat sinus congestion, headache, scurvy and tinnitus.
Jewelweed / Impatiens capensis
The backyard at our cottage at the lake is covered in jewelweed. And there it will stay. Jewelweed is often used to treat the rash of poison ivy, although it is more effective as a preventative than a cure.
If you have been exposed to poison ivy, break the stem of some jewelweed and rub it on your skin. Or even better, rub it on yourself before going into the woods to help prevent the urushiol in poison ivy from getting on your skin.
Try making some of your own Plantain and Jewelweed Home Remedy for Poison Ivy.
Lamb's Quarters / Chenopodium album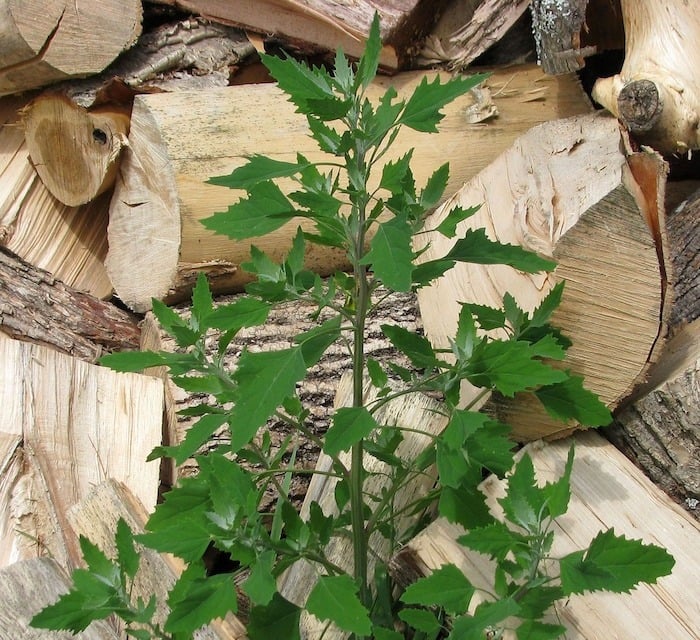 This common garden weed is high in vitamins A, B complex, and C and rich in iron.  It gently detoxifies the body because of its high chlorophyll content.
Use a tea of leaves for tummy aches and diarrhea or as a wash to heal skin irritations.
Mullein / Verbascum thapsus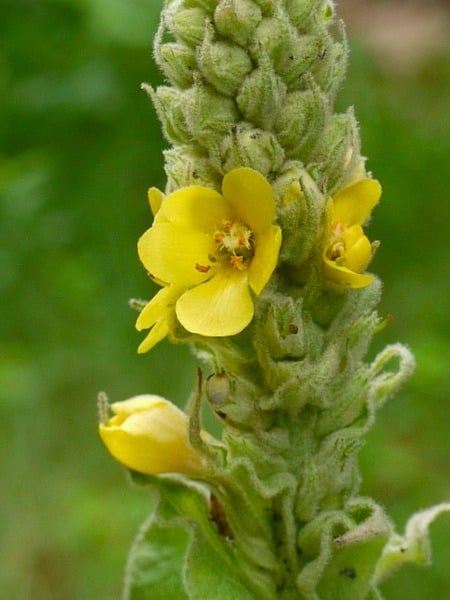 When we bought our first house many years ago, the property was full of weeds. And yes, I pulled out every last mullein plant. I didn't know!
Mullein flowers can be infused in oil and is a wonderful remedy for earache. And the dried leaves make a good tea for cough.
Check out my post Mullein for Earaches and Coughs to learn more about this medicinal weed and to learn how to infuse the oil.
Nettle / Urtica dioica, U. urens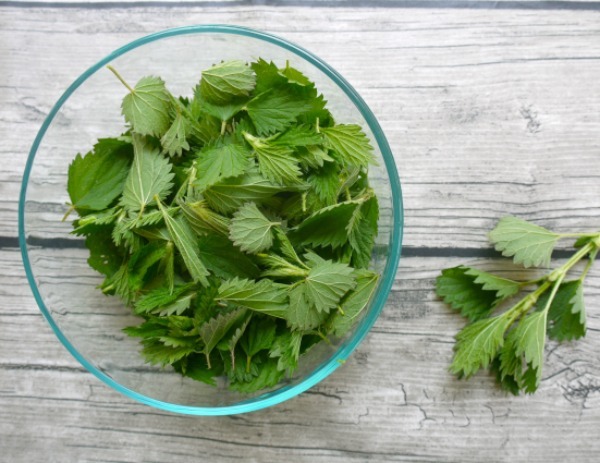 Stinging nettle is one powerhouse – some consider it a complete multi-vitamin and mineral supplement.  The leaves are used in the treatment of literally dozens of ailments including arthritis, asthma, dandruff, PMS and bladder infections.
I have personally used tea from this medicinal weed to provide relief from seasonal allergies – it has a natural antihistamine effect.
Nettle makes a wonderful pesto, or try my Stinging Nettle Spanakopita recipe – a delicious way to get more of this medicinal weed into your diet.
Plantain / Plantago major, P. lanceolata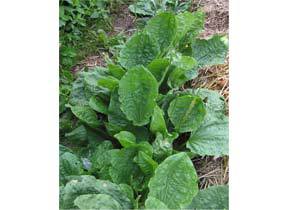 This plant is ubiquitous. According to Katrina Blair in The Wild Wisdom of Weeds, plantain grows everywhere on earth that humans inhabit.
Use it to make a healing salve, or to make a tooth powder that can actually help to remineralize teeth. And a tea made from plantain leaves is soothing to the digestive tract.
I also love plantain in my Plantain and Jewelweed Home Remedy for Poison Ivy.
My niece gave some of that healing salve to a friend whose child had eczema and his rash cleared up in 3 days. Nothing the doctor was prescribing was touching it.
Red Clover / Trifolium pratense
The red flowers of this perennial are dried and used as tea or made into tinctures. Because its deep tap roots brings minerals to the surface, red clover is high in nutrients and a rich source of isoflavones which may help to treat symptoms associated with menopause, cardiovascular disease, and osteoporosis.
Traditionally, red clover has been used to purify the blood. Alicia, from The Artist and the Herbalist relates an amazing story concerning red clover. Her family was living in an old home and she discovered that her little girl was eating paint chips.
A visit to the doctor confirmed that lead levels where high. She asked the doctor to give her a month, rather than begin treatment immediately. Alicia gave her daughter red clover tea several times a day during that month. Her blood work showed no lead at the end of the month!
Red clover is also a blood thinner and should not be used by those on blood thinning medication. Its expectorant actions help to ease chest congestion. Red clover is not recommended for use by those who are pregnant or breast feeding; it may also reduce fertility.
St. John's Wort / Hypericum perforatum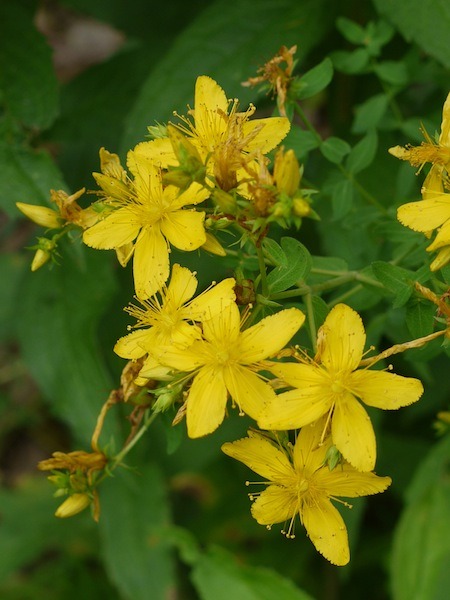 Because it is antiviral, St. John's Wort has been effectively used to treat cold sores. It is also anti-inflammatory and has been used topically to heal and soothe wounds and burns.
St. John's Wort is probably best known as treatment for mild to moderate depression and anxiety. It does need to be used over time to get its full effect. If you plan to use it, please do your research as it can interact with other medications.
Wood Sorrel / Oxalis acetosella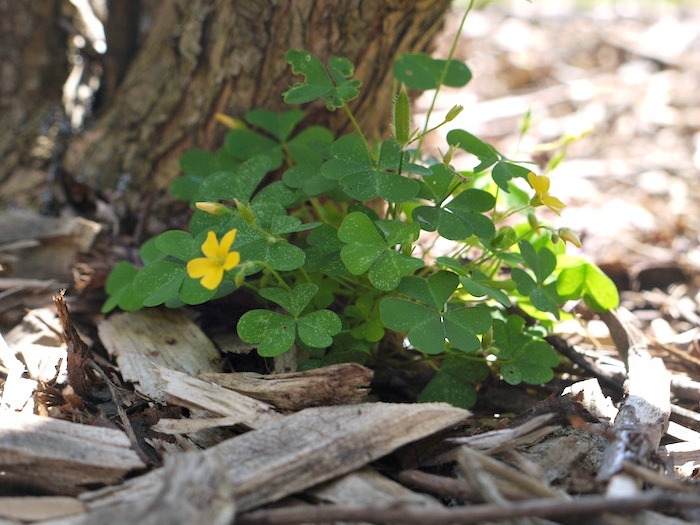 Both the leaves and flowers of the wood sorrel are edible and medicinal.
The leaves made a cooling drink to quench thirst and reduce fever. Use sparingly as it is very high in oxalic acid.
Soak your tired, swollen feet in a juice made from the leaves of wood sorrel for some soothing relief.
Yarrow / Achillea millefolium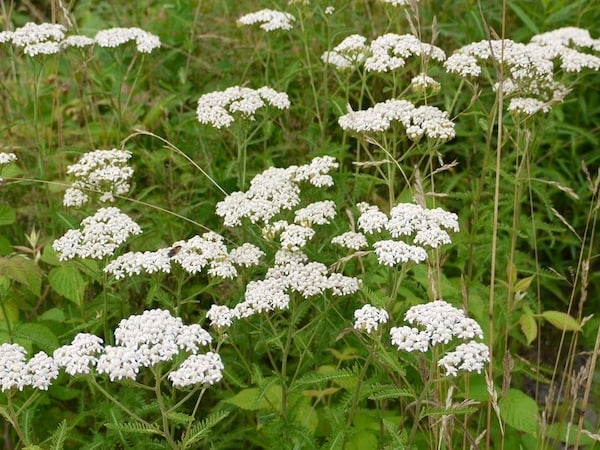 Traditionally, yarrow has been used to stop minor bleeding and has also been taken internally to act as a sedative. The flowers, leaves and stems are all used medicinally.
More Than Weeds
 A Foraging eCourse for Beginners
Are you interested in foraging, but a bit hesitant because you don't trust your own abilities? I created a mini eCourse just for you. In More Than Weeds: 5 Common Plants to Forage for Food and Medicine you'll learn that identifying plants is all in the details.
Using common plants with which may be someone familiar you'll learn beginner botany skills that you will be able to use as you move forward. You'll gain confidence to use these plants for your family in food and safe, home remedies. Get started now!
For further reading:
Natural Home Remedies for Your Medicine Cabinet
20 Medicinal Herbs You Can Grow From Seed
From Plantain Leaf to Healing Balm
Foraging Mullein for Earaches and Coughs
5 Ways to Make an Herb Infused Oil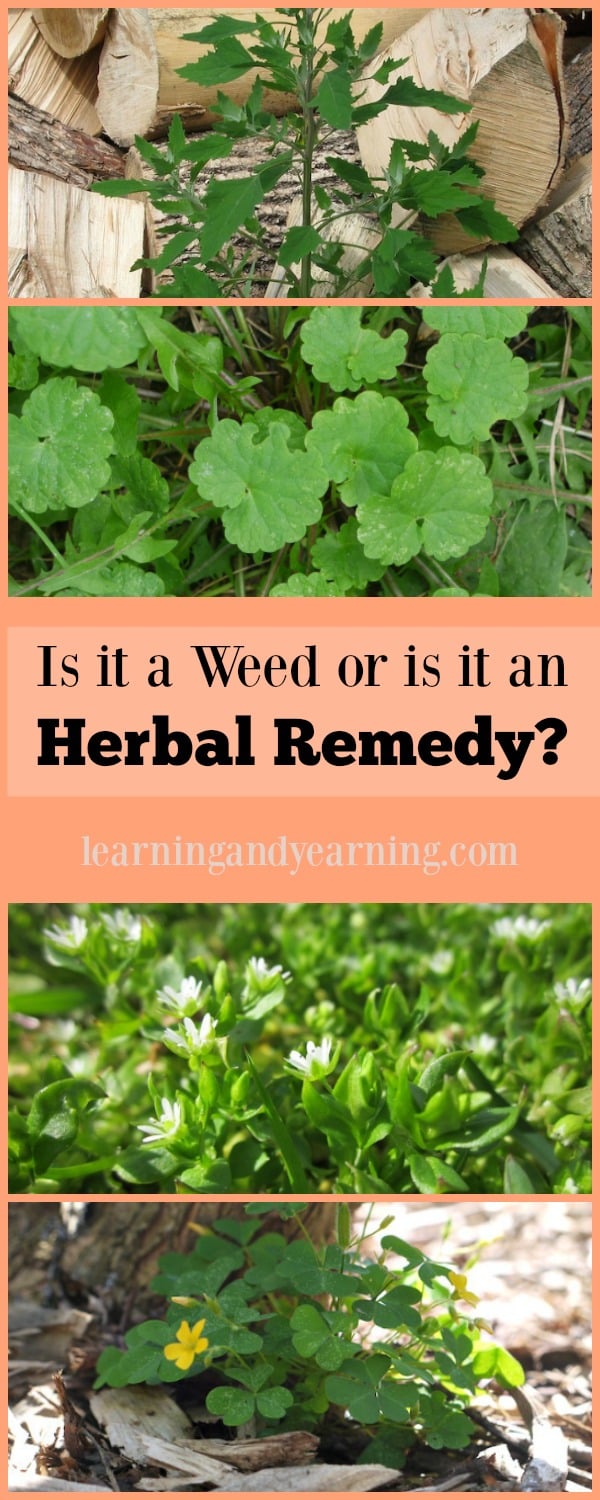 Thank you for visiting Learning And Yearning. May "the LORD bless you and keep you; the LORD make his face shine upon you and be gracious to you; the LORD turn his face toward you and give you peace." Num 6:24-26