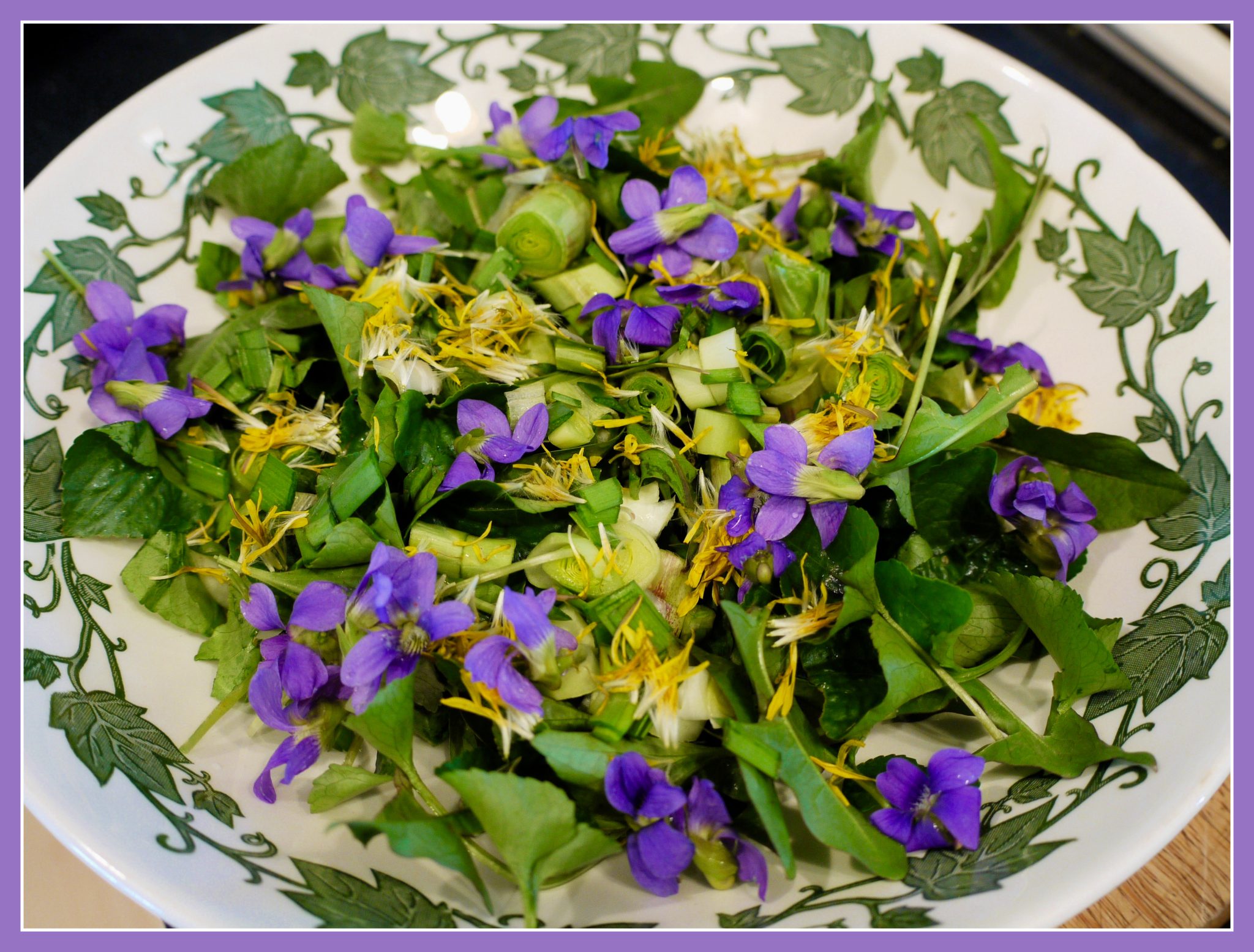 Harvesting Wild Greens
One of my all time favorite things is to be able to go out into my yard and harvest food for our family meals. With our garden, there is generally something to harvest from May through October. But if I add wild greens and flowers to the mix, I can extend that harvest period by several months.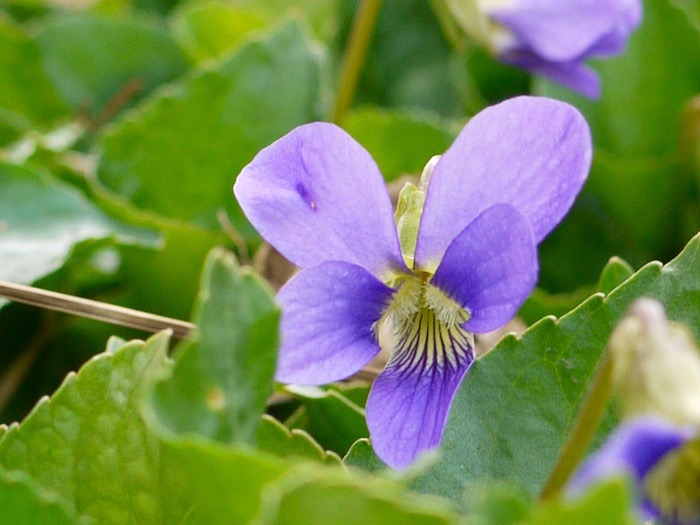 DISCLOSURE: In order for me to pay my blogging expenses, I may receive monetary compensation for my endorsement and/or link to products mentioned on this blog. As an Amazon Associate I earn from qualifying purchases.
It's early and there isn't a lot of variety yet, but there is more than enough to fill our salad bowl. The wild greens salad in my photo includes dandelion leaves and flowers, violet leaves and flowers, field garlic, and hosta shoots. Yes, hosta shoots are edible and taste a lot like asparagus.
Other wonderful edible flowers include daylily, daisies, nasturtium, and so many more!
I often make salads that are all weeds from my yard, but I also add the greens and flowers to my garden or store-bought greens. It's all good.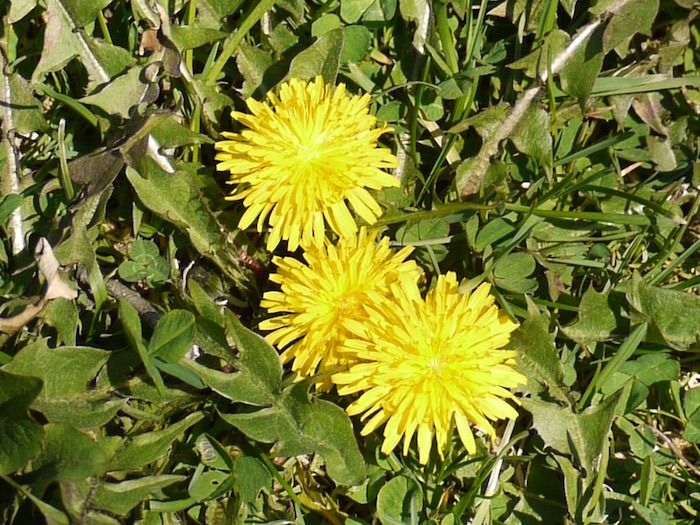 What Wild Greens Are Growing in Your Yard?
As the season progresses, I'll add garlic mustard, purslane, lambs quarter, wood sorrel, creeping charlie, and clover to my salad. To many, these are weeds. To me, they are nutrient-dense additions to our diet and these wild greens save us money in the process. Win-win.
Top your wild greens salad with your favorite dressing, or try my Pine Needle Salad Dressing. It's yummy, I promise.
What weeds have you added to your diet? What flowers have you eaten?
More Than Weeds
A Foraging eCourse for Beginners
Are you interested in foraging, but a bit hesitant because you don't trust your own abilities? I created a mini eCourse just for you. In More Than Weeds: 5 Common Plants to Forage for Food and Medicine you'll learn that identifying plants is all in the details.
Using common plants with which may be someone familiar you'll learn beginner botany skills that you will be able to use as you move forward. You'll gain confidence to use these plants for your family in food and safe, home remedies. Get started now!
More Posts To Inspire You
Purslane: Is It a Weed or a Source of Food?
Using Chickweed As Food and Medicine
Violet Gelatin and Other Flower Foods
6 Healthy Wild Plants to Harvest Now
Thank you for visiting Learning And Yearning. May "the LORD bless you and keep you; the LORD make his face shine upon you and be gracious to you; the LORD turn his face toward you and give you peace." Num 6:24-26