Fermenting with Wild Yeast
It's spring and that means rhubarb and strawberries, a classic combination. Turn these fruits into fermented strawberry rhubarb soda and you have a real treat!
I love refreshing fermented sodas like root beer and ginger ale. But since I've learned to ferment with wild yeast, I may not go back to my former ways of fermenting soda and other beverages like lemonade. Wild fermentation is so much easier than keeping a ginger bug active, and a plus for those who can't use whey which is a dairy product.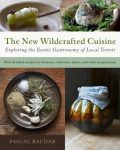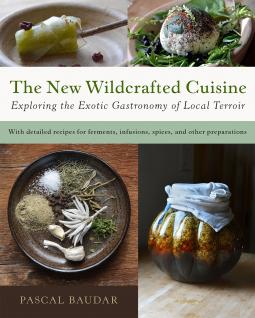 I learned to make beverages using wild fermentation from Pascal Bauder's book The New Wildcrafted Cuisine. My recipe for pine needle and raspberry soda was inspired by that book. It's really an amazing beverage and I love that it uses something I can forage even in the middle of winter.
DISCLOSURE: In order for me to pay my blogging expenses, I may receive monetary compensation for my endorsement and/or link to products mentioned on this blog. I am a participant in the Amazon Services LLC Associates Program, an affiliate advertising program designed to provide a means to earn fees by linking to Amazon.com and affiliated sites.
Wild Yeast From Raw Honey
The source of the wild yeast in this recipe is raw honey, so be sure not to use pasteurized honey because it will not contain the wild yeast.
Yeasts don't normally reproduce in honey because the moisture content is relatively low, but as soon as you add water they will begin to reproduce and ferment your strawberry and rhubarb soda. You'e gonna' love the refreshing fizz!
Fermented Strawberry Rhubarb Soda (with Wild Yeast)
Print recipe
Ingredients
2 cups fresh or frozen organic strawberries
2 cups fresh or frozen organic rhubarb
1/2 cup raw honey
non-chlorinated water
Directions
| | |
| --- | --- |
| 1. | Slice the strawberries and rhubarb into 1/4" slices. |
| 2. | Place the fruit in a 1/2 gallon heat-resistant glass jar or pitcher. If using frozen fruit, thaw them first and include any juice. |
| 3. | Cover the strawberries and rhubarb with boiling water. Allow to steep until the water is cooled to room temperature. |
| 4. | Add the 1/2 cup of raw honey and fill the pitcher with non-chlorinated water. Stir thoroughly. |
| 5. | Cover loosely with a coffee filter or tea towel. |
| 6. | Stir 3 - 4 times per day. Bubbling should begin to occur within 2 - 4 days. |
| 7. | After your ferment begins to bubble, strain and transfer to grolsch style bottles. Allow to ferment another 12 - 24 hours at room temperature. Refrigerate and enjoy cold. |
Thank you for visiting Learning And Yearning. May "the LORD bless you and keep you; the LORD make his face shine upon you and be gracious to you; the LORD turn his face toward you and give you peace." Num 6:24-26