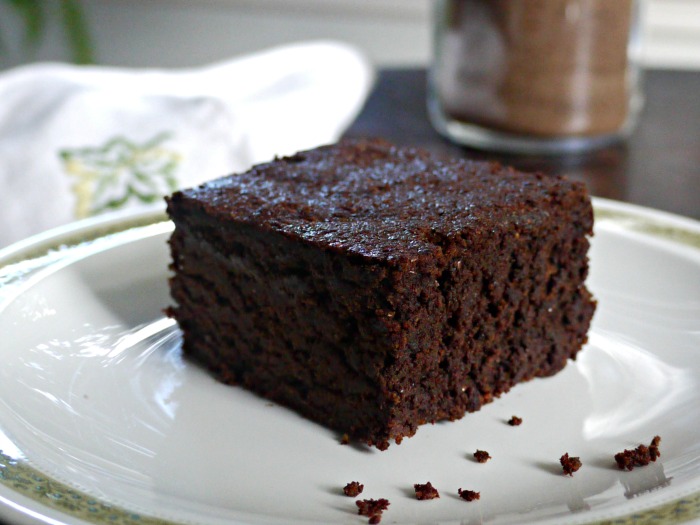 Dock, a common plant often found along roadsides and fields, is most often foraged for its tart leaves in the early spring. Its stalk and root are edible as well. Most commonly harvested are Rumex crispus (Curly dock), and R. obtusifolius (Bitter or broadleaf dock). Curly dock is biennial, while broadleaf dock is a perennial.
The seed is edible, and easy to harvest, but many people avoid collecting it because it can be difficult to process. I thought that too, until I learned a trick which makes it super easy. More about that later.
DISCLOSURE: In order for me to pay my blogging expenses, I may receive monetary compensation for my endorsement and/or link to products mentioned on this blog. As an Amazon Associate I earn from qualifying purchases.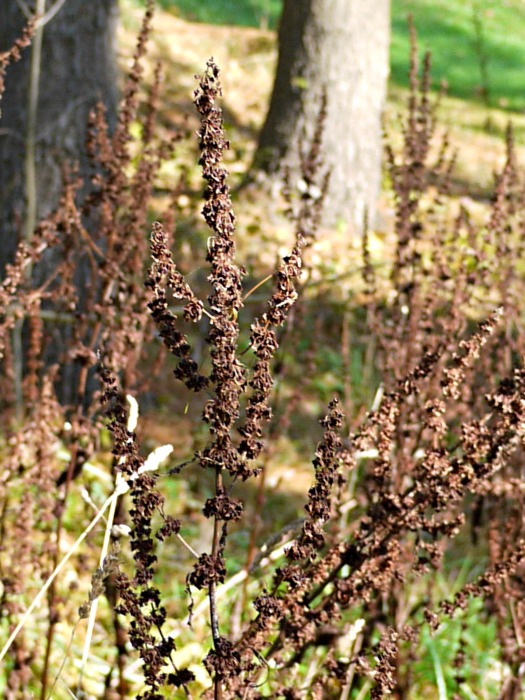 Harvesting Dock Seed
Dock flowers mid-summer, and goes to seed late summer or early fall producing thousands of seeds on each plant. To gather, simply grab a stalk with one hand while gently pulling the seeds off with the other hand. It is quick work to gather cupfuls of seed.
And take all you want; dock is invasive and with the thousands of seeds on each plant, there's no fear of over-harvesting.
Making Dock Seed Flour
Traditionally, the husks are removed from the seed either by rubbing them between your hands, or putting them through a sieve that allows the seed to fall through. A tedious task either way.
I'm so thankful to the website Gather for both inspiration to create something using chocolate with my dock seeds, and for a tip that takes all the work out of making dock seed flour. The secret? Simply use both the seed and the husks to make your flour. Your final product will be high in fiber because you've included the husks.
So, once home after gathering my seeds, I placed seeds, with husks, on a cookie sheet and placed this outside in the sun for an hour or so, so that any little critters would take their leave.
Then, taking my cue again from Gather's recipe for Double Chocolate Dock Seed Cake I roasted my seeds at 350°F for 4 – 5 minutes giving the seeds a nutty flavor. This also helps to achieve a finer grind.
After cooling, the next step is to grind the seed. I used my Nutri-Bullet Blender, but a coffee grinder would work as well.
The first time I tried making brownies, I did not grind the flour quite fine enough and the brownies were a little gritty. Give the grinding process a little extra time to get the flour nice and powdery.
I found that 5 cups of seed and husks made about 1 cup of roasted and ground flour.
Tips on Making the Dock Seed Brownies
Tip #1. As I mentioned above, be sure to grind your dock seed flour fine. It will make a big difference in the texture of the brownies.
Tip #2. Use room temperature eggs. The whites and yolks will combine more easily and a lighter texture will result. The recipe results in a chewy  brownie, but the heavier dock flour can stand to lighten up a little. Placing the eggs in a bowl of warm water will quickly bring them to room temperature.
Tip #3. Beat those eggs. Yes, for 5 minutes. This, again, will compensate for the heaviness of the dock flour.
More Than Weeds
 A Foraging eCourse for Beginners
Are you interested in foraging, but a bit hesitant because you don't trust your own abilities? I created a mini eCourse just for you. In More Than Weeds: 5 Common Plants to Forage for Food and Medicine you'll learn that identifying plants is all in the details.
Using common plants with which may be someone familiar you'll learn beginner botany skills that you will be able to use as you move forward. You'll gain confidence to use these plants for your family in food and safe, home remedies. Get started now!
More Fall Foraging Posts You'll Love
The Forager's Guide to Plant Identification
How to Harvest and Crack Black Walnuts
Hunter's Pie with Jerusalem Artichoke
Make Your Own Lacto-Fermented Grape Juice from Wild Grapes
Make Your Own Apple Sugar from Wild Apples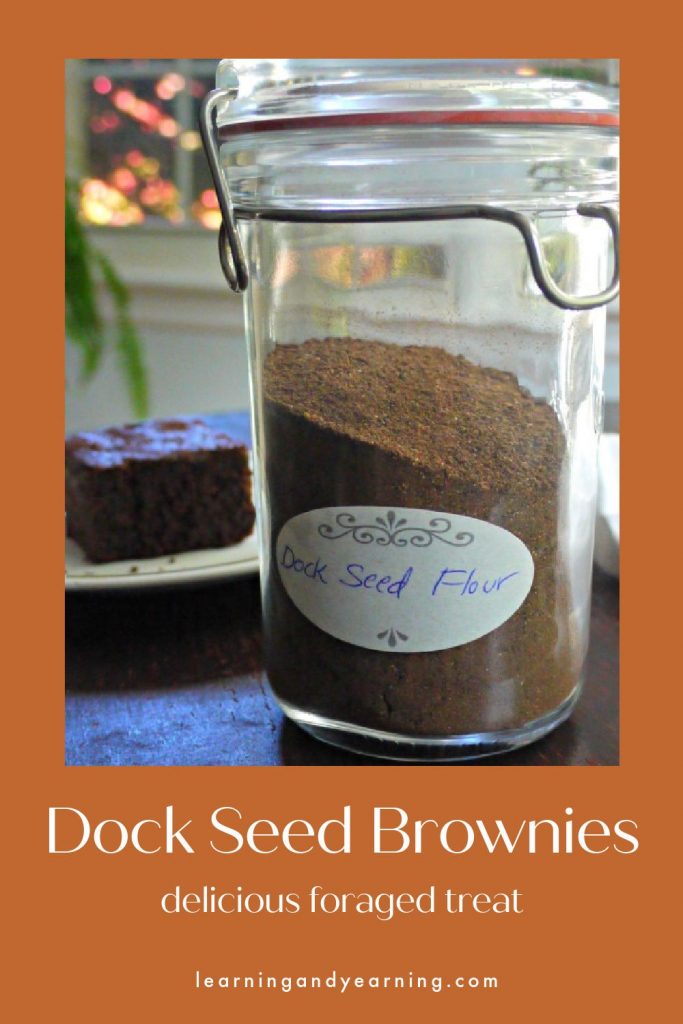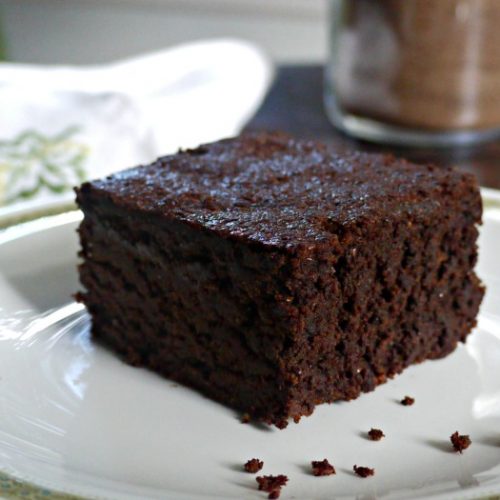 Dock Seed Brownies
A delicious brownie made from the seeds of yellow dock; a wonderful foraged treat using an easy to find seed!
Print
Pin
Rate
Instructions
Heat oven to 350°F.

Grease the bottom of an 8 x 8, or 9 x 9 baking pan.

Cream butter, maple syrup, coconut sugar and vanilla extract.

Add eggs and beat on high speed for 5 minutes. (Don't skip this important step).

Combine flour, cocoa, and salt. Add to egg mixture and beat on low until just blended. Do not over blend.

Stir in nuts, if using.

Spread the batter into the greased pan.

Bake for 35–40 minutes or until wooden pick inserted in center comes out clean. Cool before cutting into squares.
Notes
*See the post above for directions on making dock seed flour and tips for making the brownies.
Thank you for visiting Learning And Yearning. May "the LORD bless you and keep you; the LORD make his face shine upon you and be gracious to you; the LORD turn his face toward you and give you peace." Num 6:24-26