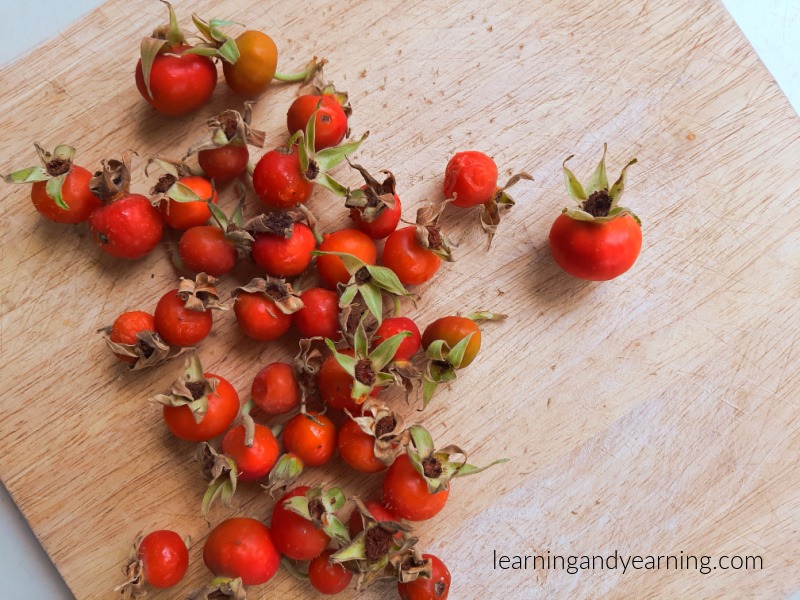 There are so many wonderful reasons to learn to forage for food and home remedies. Foraging is a great way to spend time outdoors with your family. It can help lower your grocery bill and put healthy, real food on the table and safe, natural home remedies in your medicine cabinet.

Learning to forage will help you to become more self-sufficient, increase your observation skills, and give you an appreciation and thankfulness for the food you eat. Hopefully this beginner's guide to foraging resources such as books, websites, courses, and tools will help to get you started on your journey.
Foraging Books to Guide You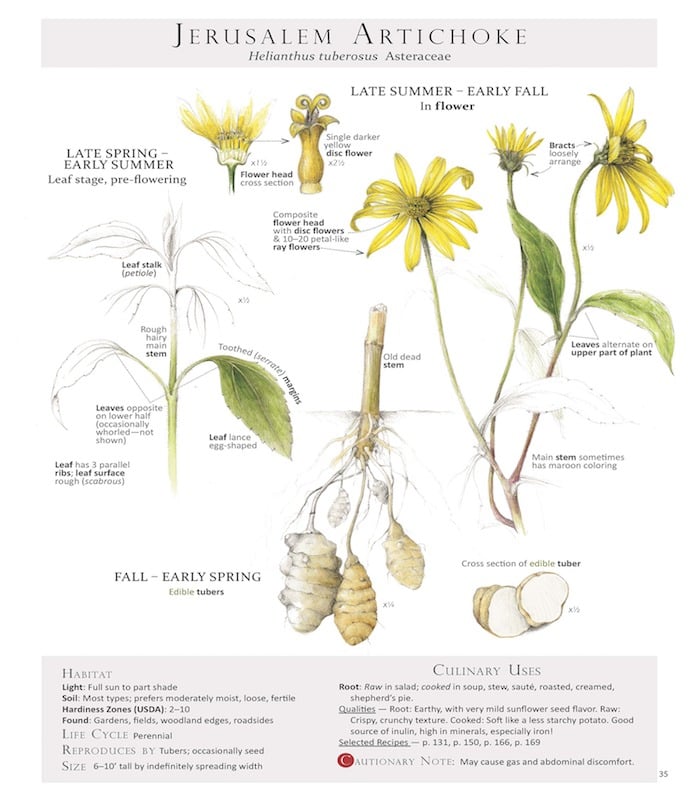 Even if you are blessed to have an experienced forager to teach you, it is essential to have good resources on your shelf to expand your knowledge.
There are some great books available on the topic of foraging that would be applicable no matter where you live. In addition, it's always a good idea to have some that are specific to your region.

Here are a few foraging books I recommend:
DISCLOSURE: In order for me to pay my blogging expenses, I may receive monetary compensation for my endorsement and/or link to products mentioned on this blog. As an Amazon Associate I earn from qualifying purchases.
Botany in a Day: The Patterns Method of Plant Identification – this is the book I wished I started with as a teen. I learned to identify plants with Audubon and Peterson Guides, and while they are wonderful, it would have been more useful to learn plant families. Instead, I tend to recognize plants in the same way I recognize familiar people. But if I had to describe those people, or plants, I would tend to miss some important details. When you learn plant families, you really learn to look for important details and that will keep you from making potentially dangerous mistakes.

The Forager's Harvest and Nature's Garden by Samuel Thayer – these guides cover the most common wild foods in North America. What I love about them is the author really goes deep with each plant in terms of identification at various stages of growth (important!), and use of the plant.

Edible Wild Plants by John Kallas – the author is one of the foremost authorities on North American edible wild plants. It only covers 18 plants, but the information is thorough.

Foraging and Feasting: A Field Guide and Wild Food Cookbook by Dina Falconi – if beauty inspires you, this book is for you. The hardcover book is illustrated by by Wendy Hollender. My recipe for Hunter's Pie is from this title (used by permission of the author).

Northeast Foraging: 120 Wild and Flavorful Edibles by Leda Meredith – I have recommended this title over and over to beginner foragers in my area. It has clear, color photographs, identification tips, and ways to use each plant. Other books in the series include Midwest Foraging, Southeast Foraging, Mountain States Foraging, California Foraging, Southwest Foraging, and Pacific Northwest Foraging.
Foraging Tools
When it comes to tools and supplies, I keep things very simple. A field guide, tools for digging and cutting, a mushroom knife and brush, and a bag for collecting are my most common foraging tools. There are, of course, times I need a few additional tools.

Fisker 3 Claw Garden Weeder for digging roots

Hori Hori Knife for digging roots

Mushroom Harvesting Knife with brush

Pruning Shears for snipping stems and twigs

Kitchen Shears for cutting greens

Pruning Saw for cutting small limbs

Hand Lens for aiding in identification

Collection Bag

Pocket Knife
Foraging Courses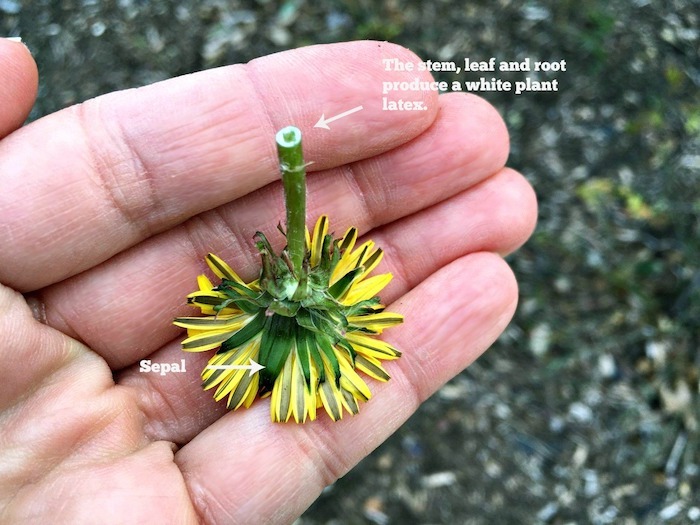 In the ideal world, a local foraging course would be extremely valuable. That's not always possible, of course, but there are definitely some great eCourses available.
More Than Weeds: 5 Common Plants to Forage for Food and Home Remedies – I created this inexpensive eCourse specifically for beginners. Using plants with which many people are familiar, I teach basic botany that will be valuable as you seek to identify unfamiliar plants.
Botany and Wildcrafting eCourse from The Herbal Academy – this course delves into characteristics of plant parts and the use of dichotomous keys for plant identification, as well as the identification of botanical families and patterns in nature. (A dichotomous key is a method used to identify a species by answering a series of questions based on contrasting features that have two possible outcomes).

Gather and Root Online Foraging Course – the Gather & Root online foraging course from Colleen at GrowForageCookFerment will help you to safely identify, harvest, and use common edible and medicinal plants with confidence.
Great Foraging Websites
Learn Your Land – Pennsylvania based Adam Heritan is a wild food enthusiast, researcher, and forager. His site offers excellent videos and he also teaches online courses and live events.

Foraging and Feasting – this blog offers the same type of quality information as the book mentioned above.

The Herbal Academy – this herbalism site offers an informative blog as well as an online course dedicated to foraging. Herbalism and wildcrafting are wonderfully intertwined.

Grow Forage Cook Ferment – Grow Forage Cook Ferment offers simple recipes, tutorials, and guides that are straightforward and easy to follow. You will find information on foraging and wildcrafting, and other natural living topics.

Forager Chef – be sure to read Chef Alan's About page; he has an amazing story.

Eat the Weeds – Green Deane has been foraging his entire life, learning from his mother and grandmother. He also has a list of foragers from most states; you may just find one near you.

Forager's Harvest – This is the home site for Samuel Thayer, renowned author and forager and internationally recognized authority on edible wild plants. I've mentioned two of his books above.

Wildman Steve Brill – Steve Brill teaches adults and kids about the many common, overlooked, renewable wild edible and medicinal plants and mushrooms that people often destroy as "weeds." He is most known for foraging in Central Park, NYC.

Hunter Angler Gardener Cook – writer Hank Shaw is especially interested in those meats and vegetables that people don't eat much any more.

Wild Food Adventures – provides expertise in wild edible plants and foraging through workshops, expeditions, teaching events, presentations, outdoor guiding, and outfitting anywhere in North America.
Recipes for Beginning Foragers
The excitement of foraging for free food and medicine comes when you use your foraged haul to make a delicious meal, or effective home remedy. And some of the best foragables are common plants right in our own back yards.

Food Recipes
Homemade Dandelion Flower Fritters

How to Make Delicious Dandelion Leaf Pesto

Low Sugar Wild Violet Jelly

Stuffed Grape Leaves

Oven Roasted Potatoes on a Bed of Pine Needles

Bacon Wrapped Hosta Shoots

Foraged Home Remedy Recipes
Wild Foraged Wintergreen Oil Salve

Violet Infused Aloe Soothing Gel

Dandelion Oil Lotion Bars

Plantain and Jewelweed Remedy for Poison Ivy

Pine Bath Salts for Natural Stress Relief

Other Recommended Posts

These Foraging Apps Will Help You Avoid Death By Mushroom

Foraging DOs and DON'Ts
Thank you for visiting Learning And Yearning. May "the LORD bless you and keep you; the LORD make his face shine upon you and be gracious to you; the LORD turn his face toward you and give you peace." Num 6:24-26