Benefits of Dandelion Oil Lotion Bars for Skin
I suspect that if you are here reading this post, that you already realize the value of dandelion. And you know that it is so much more than the nasty weed which it's been labeled.
But did you know that:
dandelion oil can relieve sunburns
the oil can reduce skin inflammation
dandelion infused oil can treat and prevent dry skin
dandelion oil can relieve minor pain and can help ease the pain of sore muscles because it is rich in muscle relaxing magnesium
One easy way to get some of those benefits for your skin is to infuse the dandelion flowers into oil. And then use that oil to make dandelion oil lotion bars.
DISCLOSURE: In order for me to pay my blogging expenses, I may receive monetary compensation for my endorsement and/or link to products mentioned on this blog. As an Amazon Associate I earn from qualifying purchases.
Be Sure You've Properly Identified Dandelion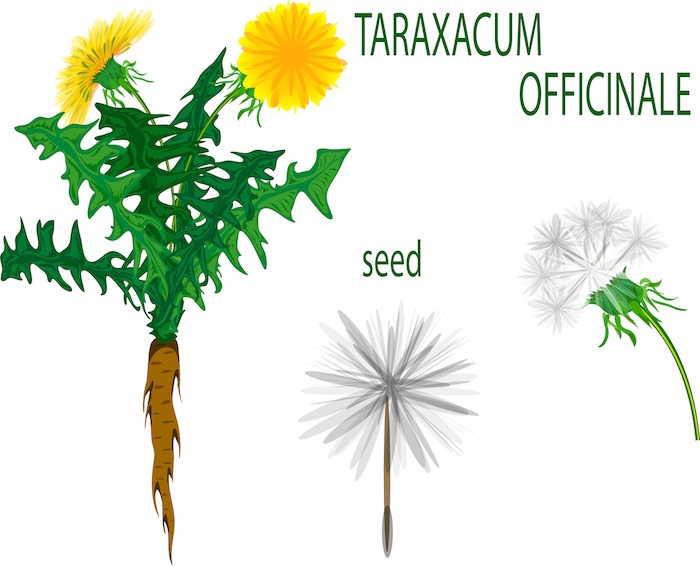 Dandelion, or Taraxacum officinale, is a perennial plant. The above ground growth dies back in the fall, but the root system stays very much alive. It continues to grow for many seasons.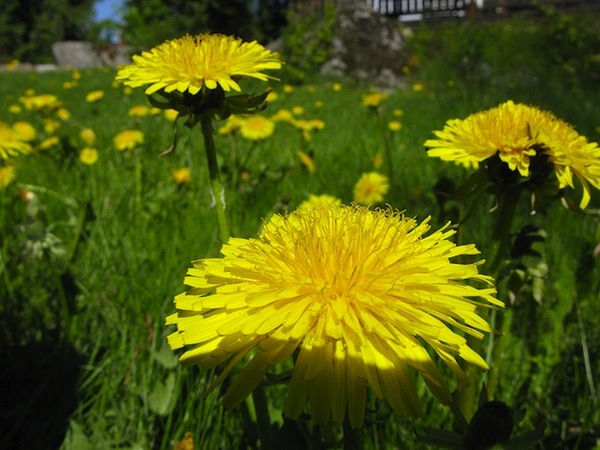 The Dandelion Flower
What appears as one flower is really a composite of hundreds of tiny individual florets. Each one of these individual flowers looks like a petal. The yellow flower heads are generally about an inch in diameter. If you are observant, you'll notice that they close at night.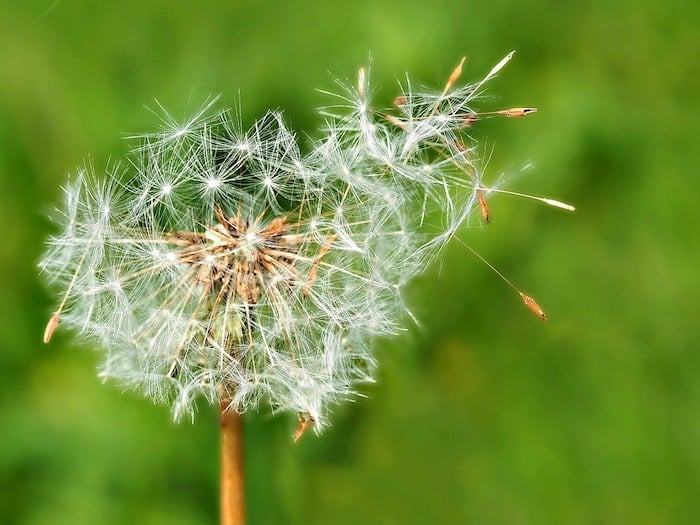 The stem, actually a flowering stalk called a scape, has no leaves and is hollow. Each of the individual flowers form a seed and combined they make up the puffy white seed head that children are so fond of blowing.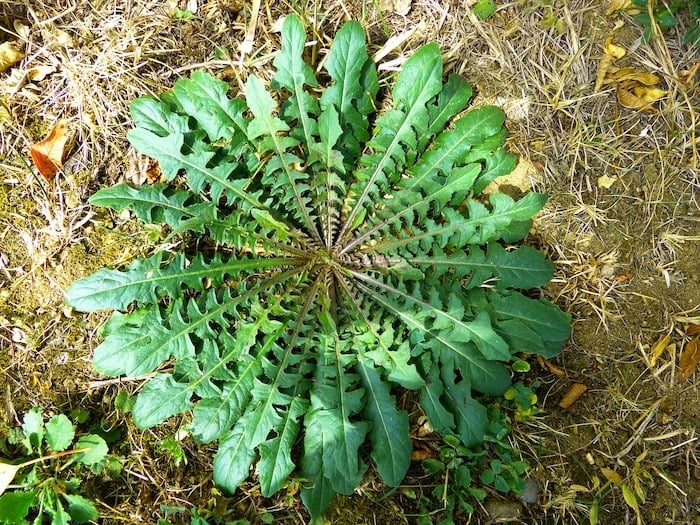 Dandelion Leaves
The leaves of the dandelion plant form a basal rosette – they all come up from the ground at a central point. The base of the leaves is often tinged red and generally grow about 6 – 8" long. The margin, or edges of the leaves, have a jagged edge with pointy lobes and smaller teeth.
The Root
Dandelion has a deep taproot which exudes a white, milky substance called latex.
Be sure to know how the dandelions you are harvesting were grown. I think it would be safe to say that no flower has been sprayed with more toxic chemicals than dandelion.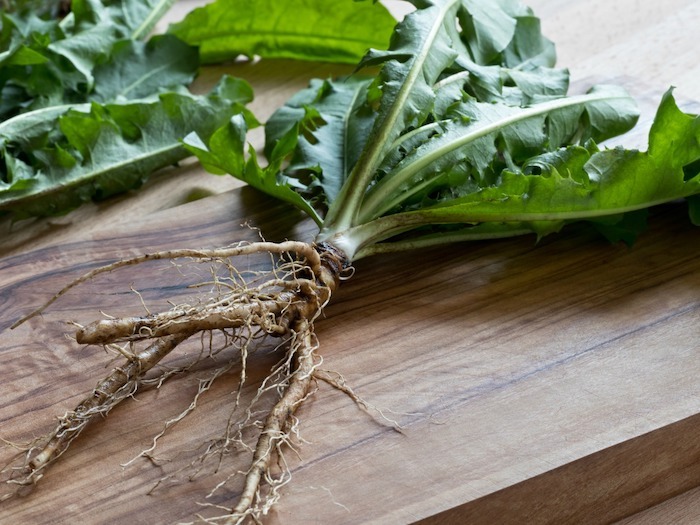 How to Make Dandelion Infused Oil
By steeping dried dandelion flowers in oil, many of its chemical properties can be extracted and preserved for future use in dandelion oil lotion bars, healing salves, balms, and even herbal soaps.
Time and warmth are needed to allow the volatile oils in the dandelion flowers to become infused in the oil.
Fresh flowers contain water which can potentially cause mold so drying the dandelion before infusing is a must.
Harvest your whole flowers including the sepal, which are the green petals below the flower, and dehydrate in a dehydrator for a few hours, or lay them to dry on a dish towel in a single layer for several days.
Olive oil is a good choice for making infusions since it itself is nourishing and does not easily go rancid. You may also use sweet almond oil, or avocado oil.
To make dandelion infused oil, loosely fill a 1 cup canning jar about 3/4 full with dried dandelion flowers. Fill the jar with olive oil, or the oil of your choice. Place a lid on the jar and allow to infuse for 6 weeks in a dark area.
After infusing, remove the flowers by straining and compost them. Reserve the oil to make homemade Dandelion Oil Lotion Bars for Dry Skin and Sore Muscles.
If you need some quick methods of making your infusions, see my post Five Ways to Make an Herb Infused Oil.
More Than Weeds
 A Foraging eCourse for Beginners
Are you interested in foraging, but a bit hesitant because you don't trust your own abilities? I created a mini eCourse just for you. In More Than Weeds: 5 Common Plants to Forage for Food and Medicine you'll learn that identifying plants is all in the details.
More Posts You'll Love
Homemade Violet and Dandelion Pink Lemonade
How to Make Delicious Dandelion Leaf Pesto
10 Edible Flowers You Can Also Use for Home Remedies
Ingredients
1/2

cup

beeswax

pellets, or grated

3

tablespoons

cocoa butter

3

tablespoons

mango butter

6

tablespoons

dandelion infused oil

40

drops

essential oil of choice

optional
Instructions
Following directions in post, make dandelion infused oil.

Place several inches of water in the bottom of a double boiler.

Combine beeswax, cocoa butter, mango butter, and dandelion oil in the top of a double boiler.

Heat gently on stovetop, stirring occasionally, until all ingredients are melted.

Remove from heat and add essential oil if using.

Pour into lotion bar molds.

Allow to cool completely before removing from the mold.

Store in tins, or other container.

To use, simply rub the lotion bars between your hands. The warmth of your hands will melt the bars.
Notes
To make your own inexpensive double boiler, place several inches water in a saucepan. Place several canning jar rings in the bottom of the pan. For the top portion of the double boiler, use a  wide mouth, 2 cup canning jar.
This lotion bar mold is perfect for this recipe. 
Lavender essential oil is a good choice for this recipe since it also is healing to dry skin and soothes aches and pains.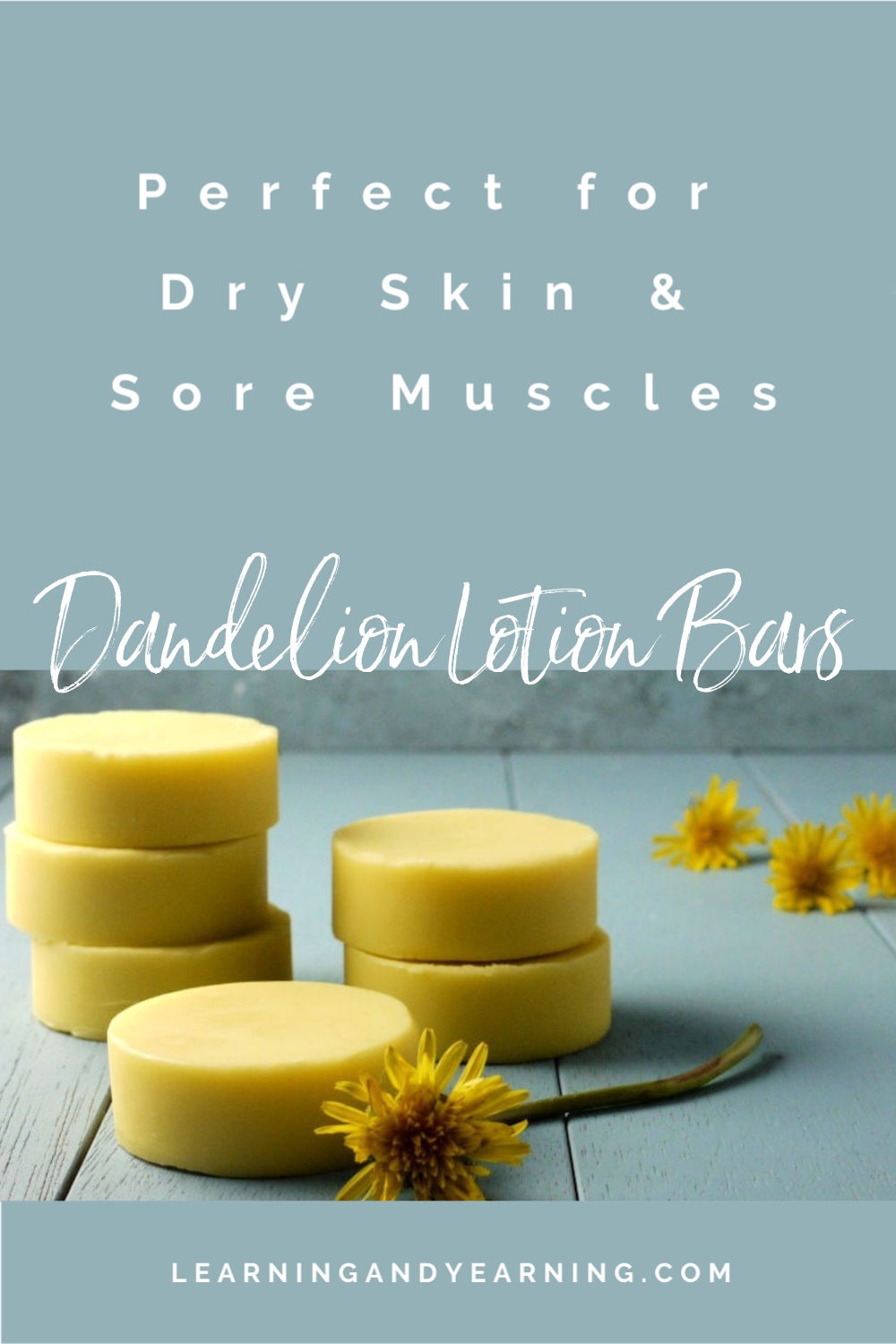 Thank you for visiting Learning And Yearning. May "the LORD bless you and keep you; the LORD make his face shine upon you and be gracious to you; the LORD turn his face toward you and give you peace." Num 6:24-26