Before we get into the lip balm kit, may I tell you a little about my granddaughter, Bella? I met her when she was 4 years old, and fell in love with her immediately.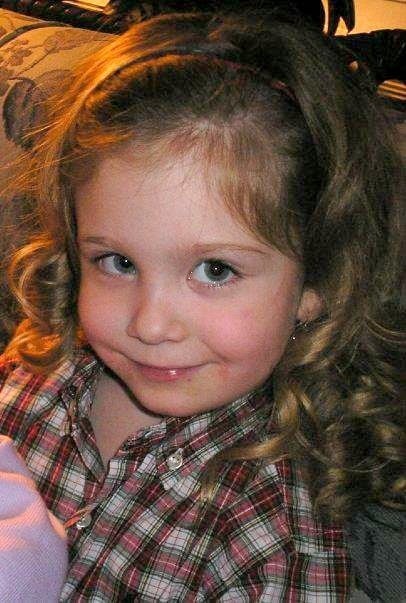 She was shy, and had beautiful ringlets and I thought she was one of the most gorgeous little girls I had ever seen. I have this photo of her on facebook, and my daughter and I would go back to it for months years and comment on it because we just couldn't get enough of her.
Bella and I would talk American Girl books, and for Christmas that year, she insisted on giving me an Addy doll, because Addy was my favorite.
My son married her mother when Bella was 9, and he immediately started the process of adoption. She was 10 when she officially become our granddaughter, but she had already been in our hearts for a long time.
Bella's 12 now, and she's vivacious and funny, and would rather be outdoors than in, and loves gymnastics and making things and helps me make my giant wreath each year.
And every year on December 1st, I give her a box filled with 24 little presents so she can open one each day and countdown the days 'til Christmas. Things like socks and hair bows, paint brushes and books, and maple sugar candy.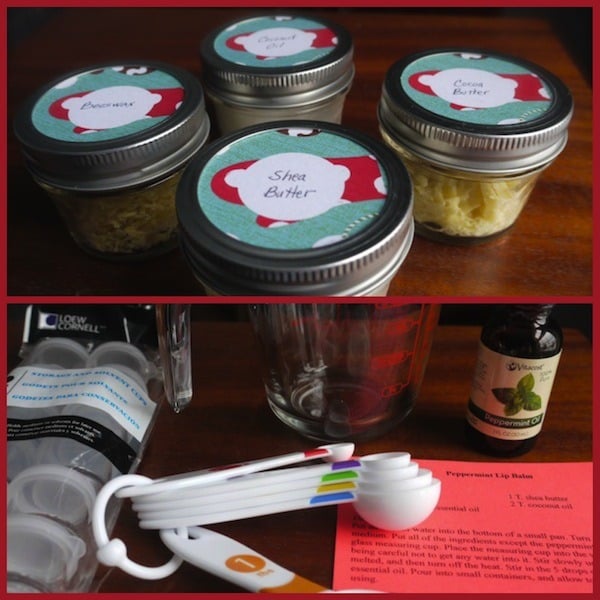 And then we have some simple things for her to open on Christmas day. This year I'm giving her a kit I put together so that she can make her own lip balm.
Here's what I included inside a clear plastic shoe box:
4 – 4 oz. canning jars filled with coconut oil, shea butter, cocoa butter, and beeswax
a package of 10 7ml (1.5 t.) containers to hold the lip balm
a pyrex measuring cup
measuring spoons
peppermint essential oil
and the recipe written out on a card
More Posts You'll Enjoy
Pine and Honey Moisturizing Lip Balm
7 Alternatives to Petroleum Jelly for Taking Care of Your Skin
Homemade Tallow Moisturizer for Natural Skin Care
Instructions
Put 1 - 2" of water into the bottom of a small pan.

Place several canning jar rings in the bottom of the pan. When the Pyrex measuring cup is placed on them, it will form a double boiler.

Turn the heat on medium.

Put all of the ingredients except the peppermint oil into a Pyrex glass measuring cup.

Place the measuring cup into the water in the pan, being careful not to get any water into it.

Stir slowly until everything is melted, and then turn off the heat.

Stir in the 5 drops of peppermint essential oil.
Thank you for visiting Learning And Yearning. May "the LORD bless you and keep you; the LORD make his face shine upon you and be gracious to you; the LORD turn his face toward you and give you peace." Num 6:24-26