What are Fiddlehead Ferns
Fiddleheads are simply the furled fronds, or tender shoots, of a young fern in spring. As the fiddlehead unfurls, they become the ferns new frond, or leaf. Their name comes from their resemblance to the scroll head of a violin and can be found throughout most of the NE U.S. and all of Canada. And they are a wonderful plant for spring foraging.
Identifying Ostrich Fern Fiddleheads
The ostrich fern, Matteuccia struthiopteris, is native to North America and grows 3 – 6 feet in moist woodlands and other damp, shady areas. We have often found them growing in the flood plain of streams.
DISCLOSURE: In order for me to pay my blogging expenses, I may receive monetary compensation for my endorsement and/or link to products mentioned on this blog. As an Amazon Associate I earn from qualifying purchases.
The fiddleheads emerge early to mid-spring. These fronds are sterile, but a few weeks later shorter fronds will appear which are fertile and produce spores for reproduction. These fronds will only reach 12″ – 20″. It is this fertile feather-like frond for which the ostrich fern is named.
The distinguishing marks of an ostrich fern are its smooth, green stalk, with a deep U-shaped groove similar to a stalk of celery. There will be no fuzz on the stem.
Ostrich fern fiddleheads are about an inch in diameter and have a light brown, parchment paper-like covering which is easily removed.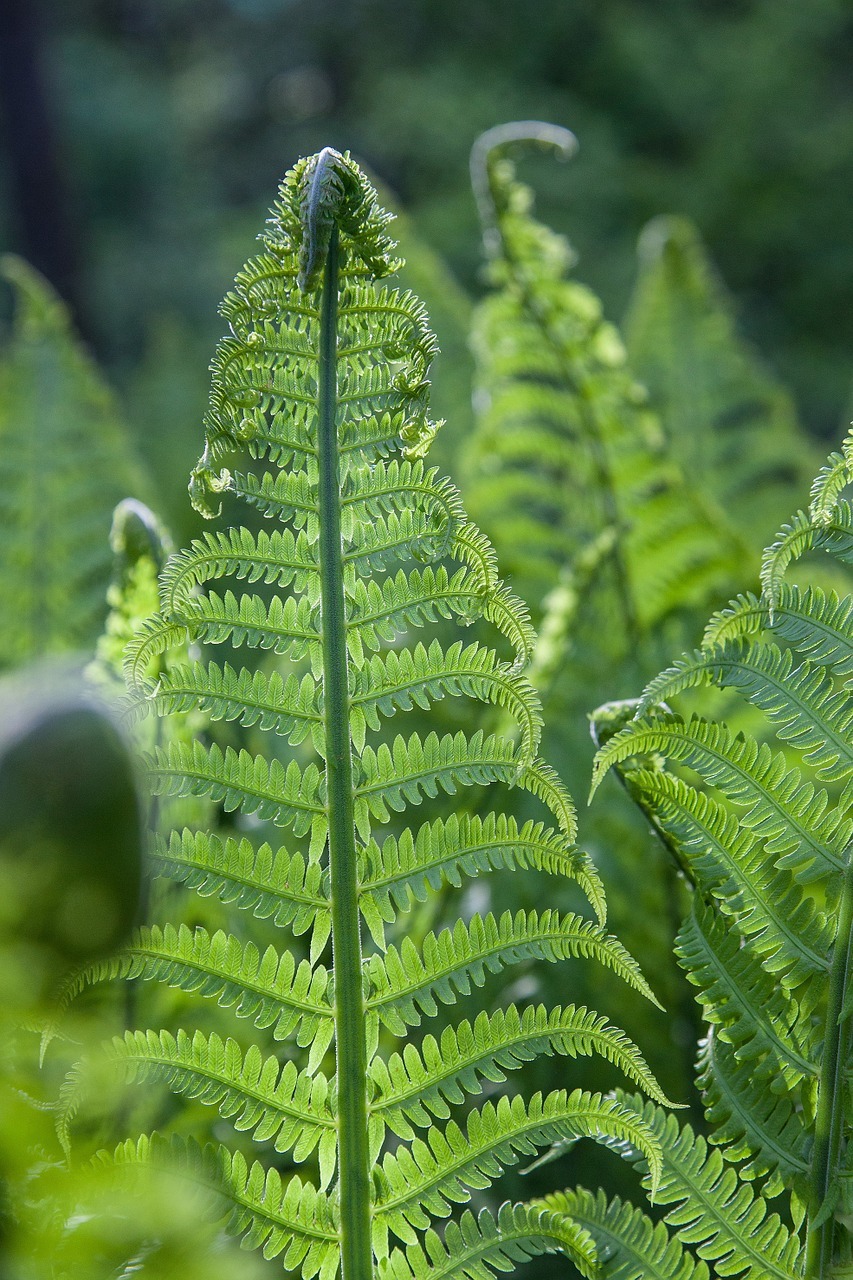 Are Fiddleheads Toxic?
If eaten raw, fiddleheads can certainly cause illness including nausea, vomiting, and diarrhea, although some foragers do eat an occasional fiddlehead raw. Your best bet is to always cook your foraged fiddleheads thoroughly.
How to Pick Fiddleheads
Forage fiddleheads while the fronds are still tight by snapping the stem several inches below the curled frond. Some harvest only the fiddlehead, but the stem is just as delicious.
Be sure to harvest no more than half the fiddlehead from each plant so that it can go on to photosynthesize and reproduce.
How to Prepare Fiddlehead Fern
Remove the brown papery husk, and then wash fiddlehead fern thoroughly in cold water before preparing them. It is best to boil or steam them for 10 minutes since it is important to cook them thoroughly. Then you can go on to prepare them as desired. After steaming we like to simply lightly sauté them in butter.
But fiddleheads can be prepared in a number of ways. Think asparagus and you've come up with several ideas already – you can roast them, grill them, pickle them, use them in a cream soup, put them in a quiche . . .
Ostrich fern fiddleheads can also be blanched, cooled, and then frozen for future use.
Other Edible Fiddleheads
Since I have only harvested and used ostrich fern, I don't feel qualified to address the topic of other edible species of ferns. This article on fiddleheads from Foragers Harvest may be helpful to you.
Recommended Reading
The Forager's Harvest by Samuel Thayer
Botany in a Day by Thomas J. Elpel
Northeast Foraging by Leda Meredith
More Posts on Foraging
17 Plants for Early Spring Foraging
Wild Foraged Wintergreen Oil Salve
How to Forage and Make Dock Seed Flour
Roasted Dandelion Root Coffee Ice Cream
Sumac Lemonade Fermented with Wild Yeast
How to Identify Pine, Spruce, Fir and Hemlock and Use in Food and Remedies
Pickled Fiddleheads from Practical Self Reliance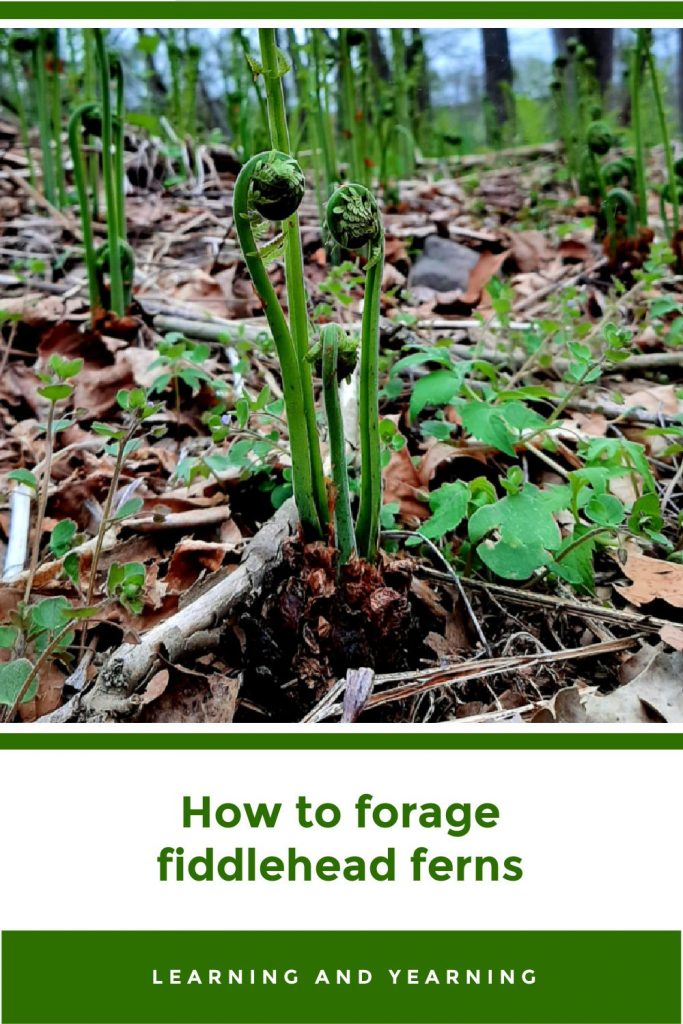 Thank you for visiting Learning And Yearning. May "the LORD bless you and keep you; the LORD make his face shine upon you and be gracious to you; the LORD turn his face toward you and give you peace." Num 6:24-26