Do you love the idea of being able to harvest fresh, nutritious, local food . . . for free? Yeah, me, too! Foraging is also a way to get outside to enjoy nature and get some exercise. But there are a few simple tips to keep in mind before you head out on your adventure.
Foraging Tips
DOs
Be courteous. Ask the landowner for permission to forage, and offer her some of your bounty.
DISCLOSURE: In order for me to pay my blogging expenses, I may receive monetary compensation for my endorsement and/or link to products mentioned on this blog. As an Amazon Associate I earn from qualifying purchases.
Be respectful. Don't leave trash behind or damage nearby plants.
Do take a guide book like this one. Be sure you have positively identified a plant before eating. Better yet, go with an experienced forager.
Do look in your own backyard. Foraging doesn't have to mean a trip to the country if you are a city dweller. Dandelion, purslane, plantain, day lily and more abound in the city.
Check state and local laws. Some areas forbid foraging in parks and state forests.
Be sure the tools you use are clean and disease-free. You don't want to spread disease.
Do try re-planting some of what you brought home into your own garden, assuming it is not invasive.
DON'Ts
Don't take it all. Be sure to leave plenty so that the wild edible can reproduce. If you're harvesting a patch of ramps, for example, don't harvest from the edges where the ramps can spread, but rather from the middle. This will give areas where the ramps are already crowded room to grow.
Don't harvest a plant if there are just a few. Allow that patch to grow and expand for future years. The only exception would be invasive species. Take all you want.
Don't harvest rare plants.
Don't harvest close to roads with heavy traffic – the plants may be contaminated from exhaust. And don't harvest in or near polluted waters.
Don't waste. Be sure to use what you harvest.
Now that you have some foraging tips, here are some posts to get you started on your foraging adventure:
Acorns
Autumn Olives
Berries
Elderberry Tincture or Liqueur
Supercharge Your Elderberry Syrup 
It's Wild Berry Foraging Season
Black Walnuts
How to Harvest and Crack Black Walnuts
Dandelion
Dandelions: Foraging Them, Eating Them, and Keeping Them Out of Your Lawn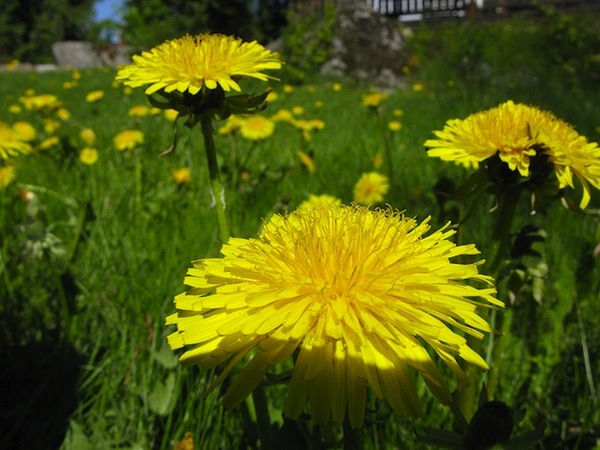 Dock
Elderflower
Fiddleheads
How to Find, Identify, and Cook Fiddleheads
Garlic Mustard
Garlic (Wild)
Hickory Bark
Hosta
Japanese Knotweed
Foraging Fail: Japanese Knotweed
Mullein
Foraging Mullein for Earaches and Coughs
Nettle
Wild Nettle Lentil Veggie Burgers 
Onions, Wild
Salsa and Spinach Pie with Wild Onions
Pine and Spruce
Pine Bath Salts for Natural Stress Relief
How to Harvest Pine Resin and Use it to Make a Salve
Pine Needle and Raspberry Soda
Plantain
From Plantain Leaf to Healing Balm
Plantain and Kelp Plaque-Fighting Tooth Powder
Ramps
Ramps and Garlic Mustard Frittata
Rose Hips
Staghorn Sumac
Violets
Watercress
Weeds (General)
Book Review: The Wild Wisdom of Weeds
Is it a Weed or is it an Herbal Remedy?
Wintergreen
The Tip to Delicious Wintergreen Tea
What dos and don't would you add to my list of foraging tips? 
Thank you for visiting Learning And Yearning. May "the LORD bless you and keep you; the LORD make his face shine upon you and be gracious to you; the LORD turn his face toward you and give you peace." Num 6:24-26