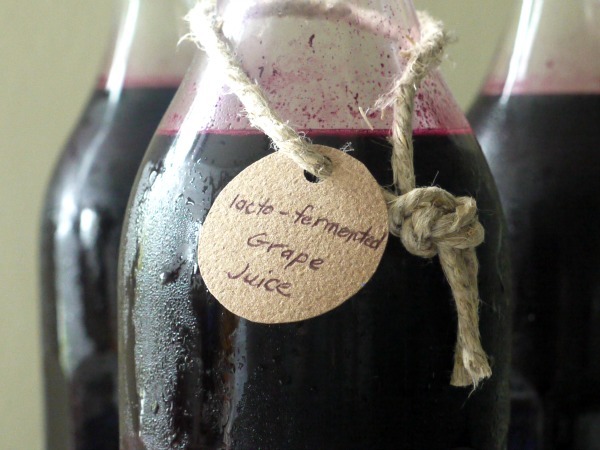 You hafta love fall! Not only is it gorgeous, but the cooler weather is so energizing.
And some of my favorite foods become available in the fall. Apples and crabapples, black walnuts, autumn olives . . . and grapes!
DISCLOSURE: In order for me to pay my blogging expenses, I may receive monetary compensation for my endorsement and/or link to products mentioned on this blog. I am a participant in the Amazon Services LLC Associates Program, an affiliate advertising program designed to provide a means to earn fees by linking to Amazon.com and affiliated sites.
Most of the grapes we use are foraged, but they are readily available at farmer's markets, neighbors yards, or maybe you grow them yourself.
Fermented Grape Juice
Grape juice is good. Fermented grape juice is over-the-top delicious. Something about that fizziness just makes me want to hoard the stuff.
And, of course, fermenting the juice adds probiotics and is a great way to preserve the harvest. It not only lasts for months in the refrigerator, but actually seems to improve.
Yes, there's sugar in the recipe, but much of that is converted into lactic acid by the Lactobacillus bacteria in the whey that is added.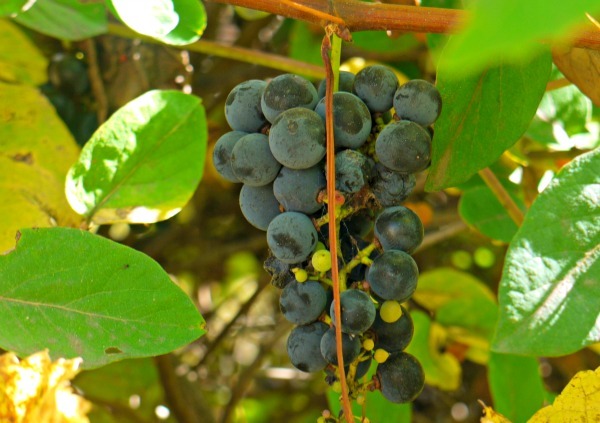 What great ways do you use your fall grapes?
Lacto-fermented Grape Juice
Print recipe
Ingredients
fresh grapes
organic sugar
whey (the liquid strained from plain yogurt)
Directions
1.
To make juice:
Remove the grapes from the stem, rinse with cold water. Place them in a large pot and cover them with boiling water. Heat slowly and simmer until the grapes are very soft. Strain through a jelly bag, or through several thicknesses of cheesecloth.
2.
To ferment:
For every gallon of juice, add 2 cups organic sugar, and 1 cup whey. Mix well until sugar is dissolved. Using a funnel, pour into glass swing top bottles and ferment for 3 days on the counter. Refrigerate.
3.
This will keep for months in the refrigerator and will get really fizzy.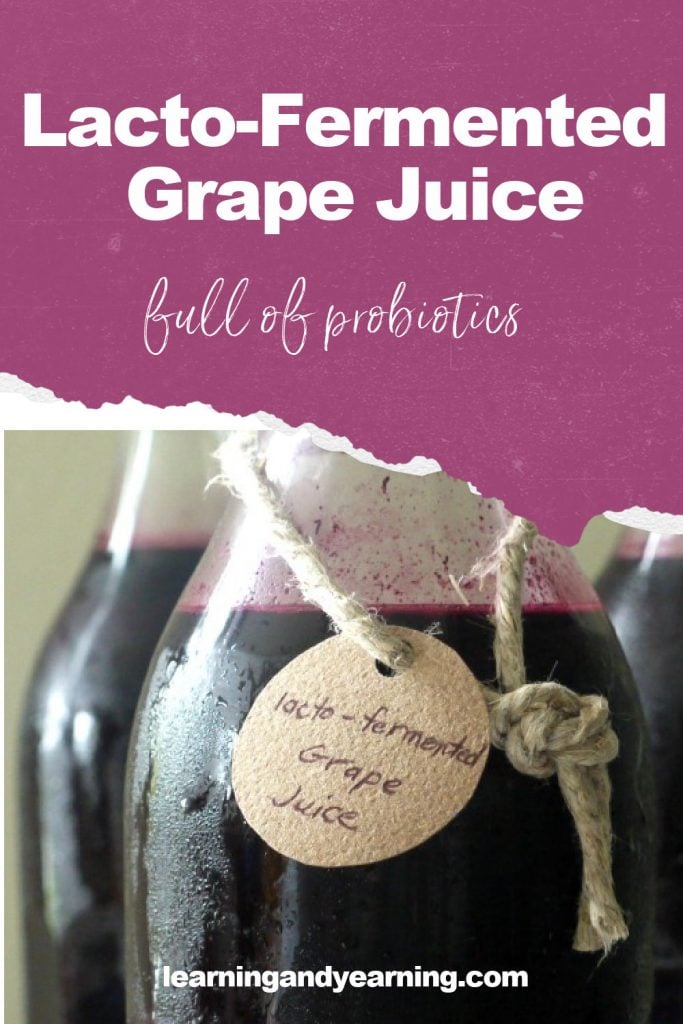 Thank you for visiting Learning And Yearning. May "the LORD bless you and keep you; the LORD make his face shine upon you and be gracious to you; the LORD turn his face toward you and give you peace." Num 6:24-26