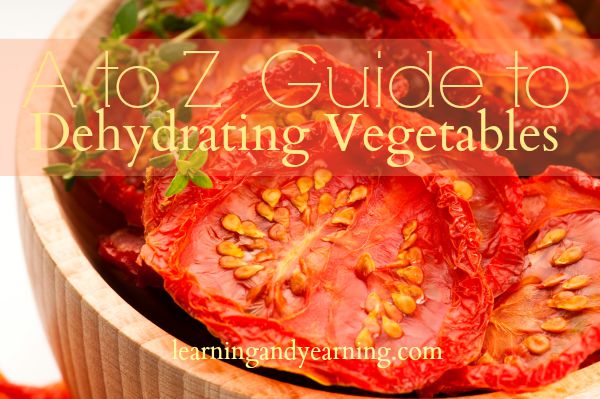 Dehydrating Vegetables
There's so much to love about dehydrating vegetables. Once dehydrated, they take very little room to store. Nutrients aren't destroyed as they are with canning. If the electricity goes out for an extended time, nothing is spoiled. And dehydrated vegetables can store for years.
Most vegetables can be dehydrated; some require blanching first, but for many vegetables, prep is as simple as chopping or slicing. If I've never mentioned that I love simple, well, now would be the time.
Good Practices for Properly Dehydrated Vegetables
Two important factors are necessary for dehydration to take place – heat and air circulation. The heat pulls the moisture from your vegetables, and air circulation moves the moisture so that it can evaporate. Therefore, where you place your dehydrator is an important factor. Using it in a very damp basement, for example, will prevent proper drying.
For the most successful results, be sure to use vegetables at the peak of their ripeness. Freshly harvested from your garden is ideal. The low temperature used in dehydrating vegetables helps to preserve nutrients.
There are many ways to make dehydrated vegetables including sun drying, oven drying, or using an electric dehydrator. I've used all 3 methods, and I definitely prefer dehydrating vegetables in my Excalibur Dehydrator.
With 15 square feet of space, I can get a lot done at once. I'm not heating up the house, and I'm not dependent on the weather. Still, sun drying and oven drying are not to be discounted; they are both very effective methods of dehydration.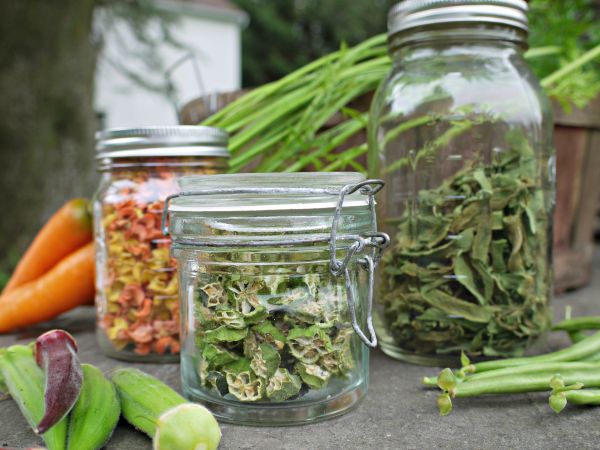 Time and Temperature for Dehydrating Vegetables
Vegetables are generally dried at 125°F/52°C. Higher temperatures may cause the outside of the vegetable to harden while the inside remains moist, causing spoilage. There are some exceptions, so be sure to follow your recipe.
How long it will take to dehydrate depends on several factors. The higher the humidity in the air, the longer it will take vegetables to dry. Your weather forecast is one way to determine humidity. An indoor humidity monitor is another.
Foods, like tomatoes, that contain high amounts of moisture will naturally take longer to dry. And, of course, the size and thickness of your vegetable will be a factor. Individual recipes can guide you, but times can vary dramatically based on these variables.
Storing Your Vegetables After Dehydrating
Be sure to allow your vegetables to cool before packaging and storing. Any clean, airtight container will work. While you don't want to re-use jars from store-bought items for canning, they are perfectly fine for your dehydrated vegetables. Zip-lock bags also work well.
Label your containers with the item and date. I measure my vegetables before and after drying them. I mark this information on the label as well to give me a better idea how much to use.
For example, on my dehydrated peppers label, I have marked "1/4 cup dry = 1 cup fresh". That way, when I'm adding dried peppers to chili, I know that if the recipe calls for 1 cup of fresh peppers, I just need to add 1/4 cup of my dried peppers.
After packing, don't store your containers immediately. Check them after 24 hours or so to be certain that no moisture has formed. If all is well, you can then store them in a cool, dry, and dark area.
A to Z Guide to Dehydrating Vegetables
Asparagus
Dehydrating Asparagus from Preparedness Mama
Beans
Crispy Green Bean Chips from Whole New Mom
Dehydrating Beans from Easy Food Dehydrating
Broccoli
Drying Broccoli for Food Storage from Joybilee Farm
Beets
How to Dehydrate Beets from It's a Love / Love Thing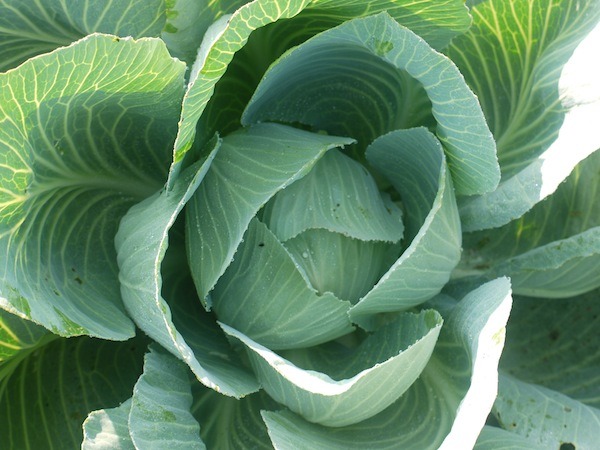 Cabbage
How to Dehydrate Cabbage from One Acre Vintage Home
Carrots
How to Dehydrate Carrots from Practical Self Reliance
Celery
Air Dehydrate Celery Leaves from Little Mountain Haven
How to Dehydrate Celery from Frugal Upstate
Corn
Dehydrating Corn from Simply Canning
Cucumber
How to Make Cucumber Chips from Practical Self Reliance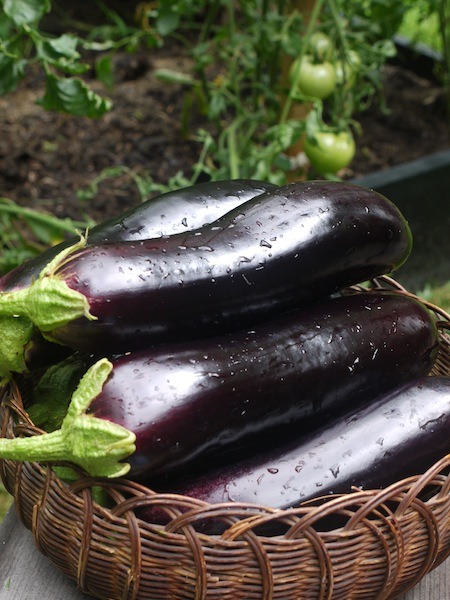 Eggplant
How to Preserve Eggplant from The Free Range Life
Dehydrating Eggplant from Pinch of Prepping
Garlic
Make Your Own Garlic Powder from Learning And Yearning
How to Dehydrate Garlic from Mama Kautz
Greens
Dehydrating Swiss Chard in the Oven from Learning And Yearning
DIY Greens Supplement Powder from Joybilee Farm
Dehydrating Kale and Greens to Preserve Your Harvest from Green Talk
Okra
Dehydrating Okra from Fresh Bites Daily
Onion
How to Make Onion Powder at Home from Homesteading in Ohio
How to Make Your Own Dehydrated Onions from Mom Prepares
Dehydrating Onions from Living Life in Rural Iowa
Peas
Dehydrating Peas from Easy Food Dehydrating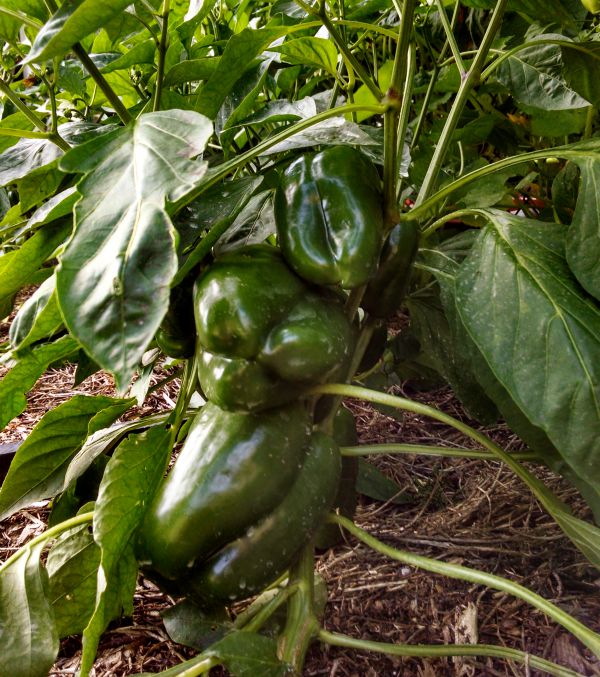 Peppers
How to Dehydrate Sweet Bell Peppers from Mom Prepares
How to Dehydrate Peppers for Food Storage from Grow Forage Cook Ferment
Potatoes
How to Dehydrate Potatoes from One Hundred Dollars a Month
Sweet Potatoes
Sweet Potato and Apple Fruit Leather from Learning And Yearning
How to Dehydrate Sweet Potatoes from One Hundred Dollars a Month
Tomatoes
Sun-dried Tomatoes from Learning And Yearning
Dehydrating Tomatoes from Schneider Peeps
Winter Squash
Winter Squash "Fruit" Leather from Eat Beautiful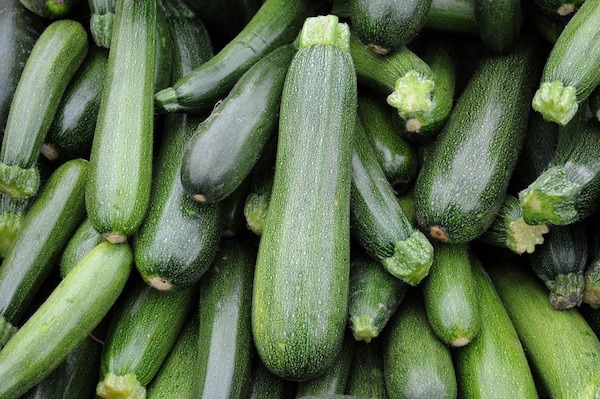 Zucchini
Dehydrating Zucchini for Winter Use from Learning And Yearning
3 Easy Ways to Preserve Zucchini from Grow a Good Life

Thank you for visiting Learning And Yearning. May "the LORD bless you and keep you; the LORD make his face shine upon you and be gracious to you; the LORD turn his face toward you and give you peace." Num 6:24-26