If you're a gardener, you have zucchini coming out of your ears right about now. You've made bread, and grilled it, stir-fried it, stewed it, and pickled it. And you go out to the garden every morning, and there's more. What's a girl to do?
Freezing it is a good option, but I personally like to save my freezer space for venison and the meat we purchase from local farms. So I prefer dehydrating zucchini for winter use. It's a lot easier than freezing, too.
DISCLOSURE: In order for me to pay my blogging expenses, I may receive monetary compensation for my endorsement and/or link to products mentioned on this blog. As an Amazon Associate I earn from qualifying purchases.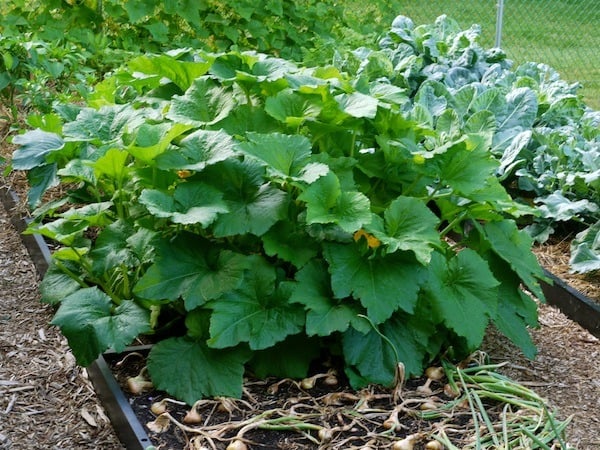 Zucchini is always best when harvested before seeds begin to form. Occasionally, you'll miss one, and it will get ginormous. Those are ones to leave on your neighbors porch while they're sleeping!
To prepare your zucchini for dehydrating, wash it, and remove any seeds that may have formed. Zucchini may be cut into slices, diced, or shredded before dehydrating. Blanching is not necessary.
Zucchini that is cut into thin slices, around 1/8″ thick, may be salted, or seasoned, dried until crisp, and used as chips for a nice treat.
Simply layer the zucchini, however you've cut it, into your dehydrator and dry at 125°F/52°C until completely dry. I love my 9 tray Excalibur dehydrator because with 15 square feet of space, I can pack of lot of zucchini in there and it all dries evenly and thoroughly.
Zucchini can also be dehydrated in an oven at a low temperature – preferably not above 150°F. Check every hour or so for dryness and remove from the oven when completely dry.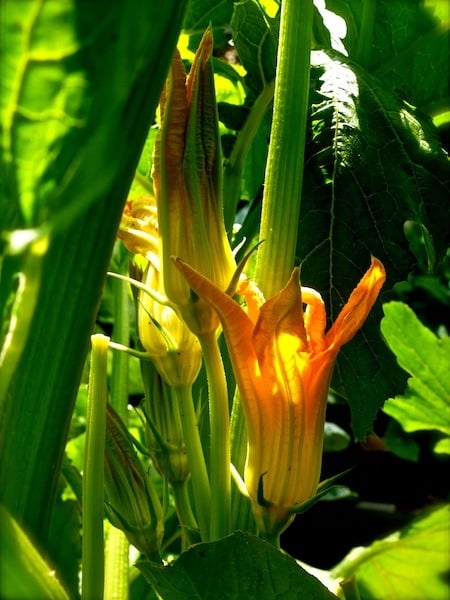 I prefer to dice my zucchini for dehydrating and use it during the winter months in soups, stews, and even in chili. Sliced, or grated may be used the same way.
Dehydrated zucchini may also be reconstituted before using by soaking it in equal parts of water for up to 2 hours depending on how large your pieces are.
What's your favorite method of preserving zucchini for winter use?
Storing Dehydrated Zucchini
Store your dehydrated zucchini in an airtight container such as glass, freezer bags, or vacuum-seal. When the dried zucchini is first placed in its container, keep it where you can keep an eye on it for 24 hours or so to be sure there is no condensation and it is completely dry. They store in a cool, dark place. Dehydrated zucchini is best used within a year, but under ideal conditions can keep up to five years.
Other Posts You'll Love
The Shelf Life of Dehydrated Foods
Make Your Own Garlic Powder and Other Ways to Preserve Garlic
The Forager's Guide to Harvesting and Drying Herbs and Plants
A to Z Guide to Dehydrating Vegetables
Dutch Oven Cooking: Zucchini Bread
Drying Herbs Without a Dehydrator
Thank you for visiting Learning And Yearning. May "the LORD bless you and keep you; the LORD make his face shine upon you and be gracious to you; the LORD turn his face toward you and give you peace." Num 6:24-26