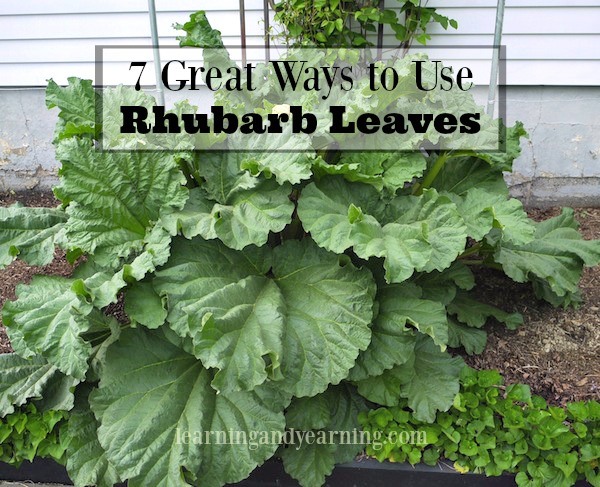 Rhubarb, or Rheum rhabarbarum is a tasty spring and early summer treat. But only the stalks are edible. The level of oxalic acid is so high in the leaves that they are poisonous and cannot be eaten.
But that doesn't mean that they need to be tossed in the trash. Here are 7 great ways to use rhubarb leaves:
DISCLOSURE: In order for me to pay my blogging expenses, I may receive monetary compensation for my endorsement and/or link to products mentioned on this blog. As an Amazon Associate I earn from qualifying purchases.
Can You Compost Rhubarb Leaves
It is perfectly safe to compost rhubarb leaves. Most of the oxalic acid will be broken down and the poison is not transferred to other plants through the soil, nor will it affect soil microorganisms. Go ahead and throw rhubarb leaves in your compost. They will decompose and help to build your garden soil.
And did you know that you can also compost weeds? There are some things to consider, but they can be safely composted.
Use Rhubarb Leaves as Mulch
The leaves of rhubarb can grow quite large which makes it easy to just lay them down as mulch between plants. They do a nice job of temporarily blocking weeds. They do decompose quickly and will need to be replaced. And like composting them, it is perfectly safe to use them in the garden. We love to use them in our lasagna garden.
Make a Bird Bath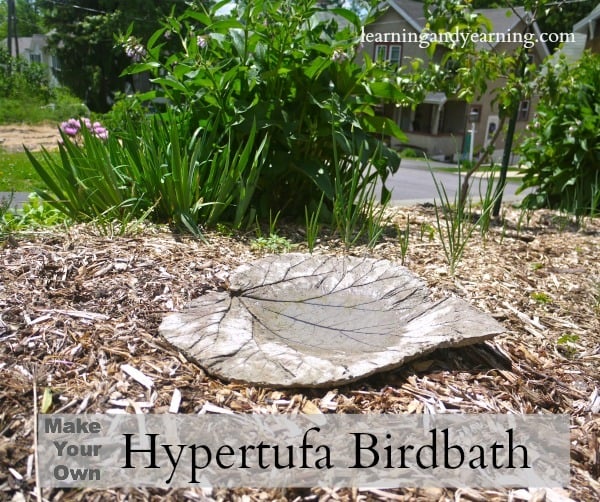 Have you heard of hypertufa? It's a lightweight faux rock and can be used to make flowerpots or bird baths. A form is needed, and for my birdbath I used a large rhubarb leaf. Learn how I did it here. It's a fun project!
Create Stepping Stones For Your Garden
Stepping stones are an attractive addition to your garden and help to keep your soil from compacting. Learn to make your own using rhubarb and other large leaves from Garden Therapy.
Organic Garden Pesticide
Yes, rhubarb leaf can be used to make an effective, organic pesticide. It's easy to make and can be used to control leaf eating pests. Just be sure not to use it right before harvest because rhubarb leaf is poisonous. Learn how to make it at Reformation Acres.
Mordant for Dyeing Fibers and Fabrics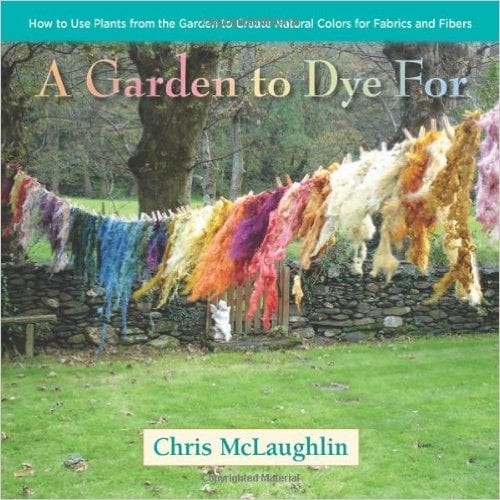 For those of you who'd like to try your hand at dyeing fabric with plants, rhubarb may be just what you are looking for. Many plants produce color, but that color may quickly wash away. A mordant will help the color bind to the fabric. Because rhubarb is high in oxalic acid, it can be used as a mordant.
For more on creating natural colors for fibers and fabrics, be sure to check out A Garden to Dye For by Chris McLaughlin.
Clean Your Pots and Pans
So I haven't tried this one, but the next time I burn something and can't get my pot clean, I plan to run right out into my garden and harvest a rhubarb leaf. It is said that boiling the leaf in the pot will clean it up, spic and span!
Have you found any unusual ways to use the leaves of rhubarb?
More Great Gardening Posts
Plastic Mulch in the Garden: Friend or Foe?
Using Wood Chips in a Vegetable Garden
Growing Tomatoes: From Seed to Harvest
The Easy Way to Grow Raspberries
How to Grow, Harvest, and Cure Garlic
The Ins and Outs of Using Manure in Your Garden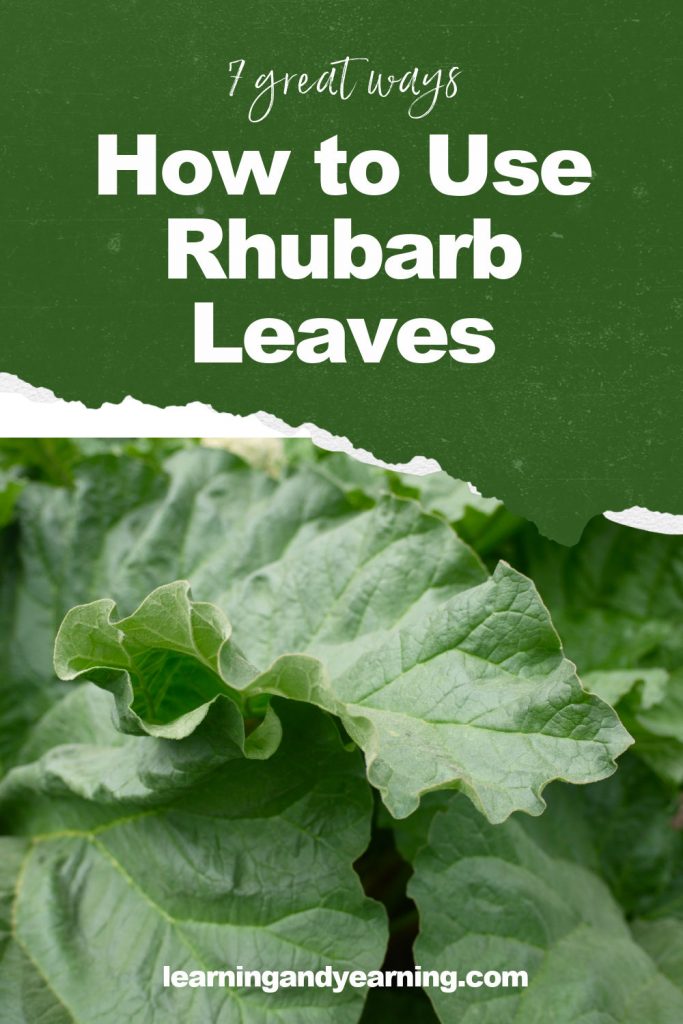 Thank you for visiting Learning And Yearning. May "the LORD bless you and keep you; the LORD make his face shine upon you and be gracious to you; the LORD turn his face toward you and give you peace." Num 6:24-26