Can Fluorescent Shop Lights Be Used To Start Seeds?
Seedlings require a lot of light; more are lost to lack of light than any other factor. Even a good south facing window will generally not be enough light in the spring to grow your seedlings. The sun doesn't shine every day, and won't provide direct light for enough hours in the day at that time of year.
Sunlight contains the full spectrum of light which plants use for photosynthesis, and that's the selling point of specialized, full spectrum light bulbs used for growing plants indoors.
DISCLOSURE: In order for me to pay my blogging expenses, I may receive monetary compensation for my endorsement and/or link to products mentioned on this blog. I am a participant in the Amazon Services LLC Associates Program, an affiliate advertising program designed to provide a means to earn fees by linking to Amazon.com and affiliated sites.
But plant lights can be expensive. Are they worth it? And can I get good results using inexpensive fluorescent shop lights to start my seeds?
I bought expensive full spectrum lights years ago. They worked just fine, but what would happen is certain parts of the spectrum would burn out before other parts, so even though they were still producing light, they ended up being no better than a regular fluorescent bulb. The technology has improved, but for the past 20 years, regular shop lights are all I have been using with great results.
It's funny how we can second guess ourselves, though. Two (or was it three) winters ago, I took a trip to Stone Barns Center for Food and Agriculture outside of NYC to tour the farm and to take a class taught by James Carr of the NY Botanical Gardens and author of Gardening and Landscaping the Natural Way. I asked Mr. Carr what type of lights he uses to start his seedlings. You guessed it – he uses plain old fluorescent shop lighting. Why did I feel a need to ask when I was using those lights with success?
Fluorescent lights give off little heat, so they can be placed very close to the plants without burning them. Keeping the lights close is, in fact, necessary to produce stocky plants. Hang the plants with chains that can be adjusted. Keep the lights just an inch or two above the seedlings, and keep raising them as the plants grow. The lights should be left on for 16 – 18 hours per day.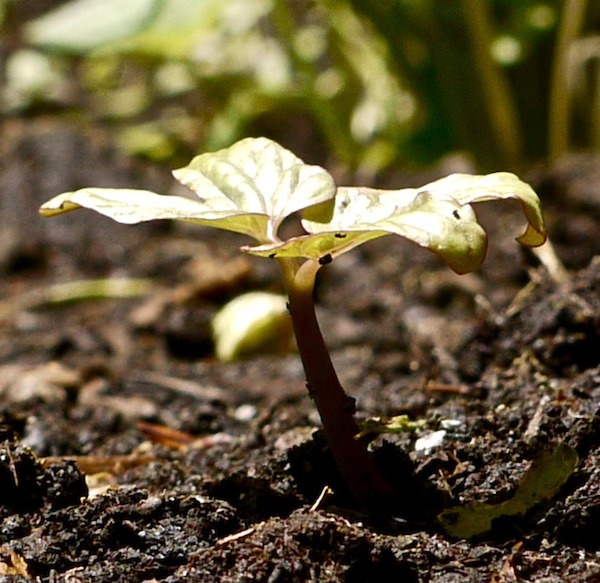 Light quality drops dramatically near the ends of fluorescent tubes, even new ones. So it's best to keep the seedlings at least a few inches away from the ends of the bulbs. If you have older tubes, and they are getting a bit dark near the ends of the bulbs, this is a sign they should be replaced.
To answer your question, yes, standard cool-white fluorescent bulbs will work just fine for starting seeds.
For more info on starting seeds, see this post. 
Do you start your own seedlings indoors? What type of lights do you use?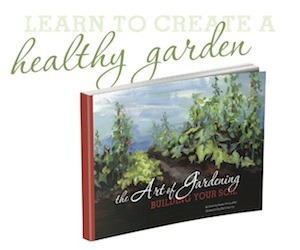 To learn how to build a garden that builds healthy soil, be sure to check out my eBook The Art of Gardening: Building Your Soil. You really can become a better gardener, and you really can grow healthy, nourishing produce. It's all about the soil! Click here to buy now.