peat moss 
Noun
A large absorbent moss (genus Sphagnum, family Sphagnaceae) that grows in dense masses on boggy ground, where the lower parts decay.
A lowland peat bog.
Have you ever explored a bog? It's a beautiful, eerie, sort of place. The first time I visited a bog, there was no boardwalk on which visitors could walk. Our guide directed us just where to step. It was strange to be walking on top of floating mounds of sphagnum moss.
I immediately fell in love. I feel the same way about marshes and swamps. They are beautiful places but are often drained for commercial purposes. Draining bogs in order to harvest peat moss is just one of those purposes.
Peat Moss is Used Commercially
Peat moss has a number of commercial uses. It is dried and used as fuel, especially in some European countries where coal, natural gas or oil are scarce. It has been used as animal bedding, oil spill clean-up and sewage treatment.
DISCLOSURE: In order for me to pay my blogging expenses, I may receive monetary compensation for my endorsement and/or link to products mentioned on this blog. As an Amazon Associate I earn from qualifying purchases.
The other major use of dried peat is as a soil amendment used to increase the soil's capacity to retain moisture. It is also sometimes used as a mulch. The harvesting of peat moss has raised controversy in recent years, however. According to Wendy Priesnitz of Natural Life Magazine:
The peat moss is commercially harvested (or "mined" – depending on which side of the debate you're on) from these bogs. The process involves digging a network of drainage ditches and settling basins so that the water drains away from the wetland and the bog begins to dry out and die. Once that happens, all surface vegetation is removed and the deposit is ready for peat production. The surface peat layer is dried by the sun and wind. The topmost layer is typically harrowed to enhance the drying process. After a few days, the dry peat layer is collected using a large vacuum harvester or other equipment, then transported to a processing facility for screening and packaging.
The Value of Peat Bogs
Peat bogs act as earth's giant sponges and filters. They soak up falling rain and release it slowly, helping to prevent flooding.  As filters, they help to keep our water supply clean by absorbing chemicals, filtering pollutants, neutralizing harmful bacteria and trapping heavy metals and other toxins.
Bogs and other wetlands are a pitstop for migrating birds, offering food and protection as they continue on their journey. And they are home to a diversity of wildlife from dragonflies and snakes, to bog lemmings and turtles.
Although sphagnum moss is generally dominant, peat bogs are rich in other, sometimes rare, plant life, including cranberries, sundew and pitcher plants, evergreen shrubs and trees, and orchids.
When peat is harvested, carbon dioxide is released into the atmosphere. Undisturbed, bogs function as a carbon sink, a reservoir for storing carbon for an indefinite period. The process by which these carbon sinks remove carbon dioxide from the atmosphere is known as carbon sequestration.
The Problem With Using Peat
I am not against the use of our natural resources, including peat moss, nor would I consider myself a preservationist. I do, however, believe that we are to be good stewards of the home that we have been given and are to use the resources wisely and carefully.
It can be argued that peat is not a renewable source of energy. That is because peat is being extracted at a greater rate in many countries than it is regrowing. The rate of growth is extremely slow – about 1 mm per year, and it appears that many bogs are not regrowing at all. It can take centuries for a peat bog to recover from mining.
Large areas of peat bogs are being drained for farming, forestry, and peat extraction all over the world. We are losing the sponges and filters needed to keep our water clean and the habitat of many species is being destroyed.
The organic carbon that was built up over thousands of years and is normally under water, is being exposed to the air. As it decomposes it turns into carbon dioxide, which is released into the atmosphere. In addition, peat is often shipped hundreds of miles, further adding to the need for fuel for transportation.
The problem of bog destruction is particularly serious in the UK. Most peat sold in the United States comes from Canada, which is rich in peat bogs. The Canadian government has strict regulations regarding the extraction of peat moss.
Once the peat is mined, it is required that the area be returned to wetland when at all possible. But restoring the fragile ecosystem of the bog is virtually impossible. The restored wetland lacks biodiversity and resembles more of a monoculture than an area rich in native flora and fauna.
Peat Moss is Not a Great Soil Amendment
Although peat has good water holding capacity, it is extremely difficult to rewet once it has dried. It actually repels water, making it a poor mulch.  Although sold as a soil  amendment,  peat moss can make your soil ph too acidic and is virtually devoid of nutrients. Why not add amendments which build your soil?
Alternatives to Peat Moss in the Garden
The use of peat in the home garden is really unnecessary. Chopped leaves, grass clippings, and wood chips make a much better mulch and add nutrients to the soil as they decompose. And they hold moisture – the main reason peat moss is recommended.
Compost, well rotted manure, and alfalfa are all superior and generally less expensive soil amendments, particularly if you are making your own compost and have access to pastured farm animals.
The Seed Starting Mix Dilemma 
One area of gardening with which I am having a difficult time finding a suitable replacement for peat moss is in seed starting mix. When seeds are started in an indoor environment, they do best in a soilless, sterile mix which helps to minimize disease.
Peat moss is generally an important component of these mixes, whether homemade or store-bought. Coir, a fiber made from the husks of coconut shells, is now being used as an alternative to peat moss.
I have not had good success with these mixes; I find that the coir stunts my seedlings. As I research this product, I see very mixed reviews. While some have had success, other growers have been unhappy with the results of using coir.
In a study by Utah State University, sphagnum peat moss outperformed coir. I am learning that some low quality coir has a high sodium content while other manufacturers remove the sodium. Be sure to read reviews and ask questions for the specific product before purchasing.
At this point, I suspect that coir production is not standardized, accounting for the mixed results. Hopefully, this product will improve and provide consistent results.
Have you used any coir products? Did you have success with it?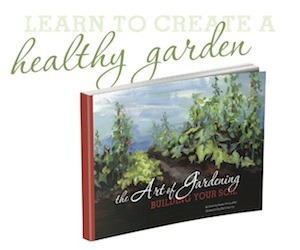 To learn how to build a garden that builds healthy soil, be sure to check out my eBook The Art of Gardening: Building Your Soil. You really can become a better gardener, and you really can grow healthy, nourishing produce. It's all about the soil! Click here to buy now.
Sources:
http://www.organicgardening.com/learn-and-grow/questioning-peat-moss?page=0,1
http://www.motherearthnews.com/ask-our-experts/peat-moss-to-improve-soil.aspx#axzz2KckdvzAA
http://www.naturallifemagazine.com/0712/asknlpeat.html
http://www.puyallup.wsu.edu/~linda%20chalker-scott/horticultural%20myths_files/Myths/Horticultural%20%20peat.pdf
http://www.usu.edu/cpl/PDF/CoconutCoirPaper.pdf
Source of bog photo.
Thank you for visiting Learning And Yearning. May "the LORD bless you and keep you; the LORD make his face shine upon you and be gracious to you; the LORD turn his face toward you and give you peace." Num 6:24-26