How do you store seeds? Are they a jumbled mess like mine were? Take some time as you plan for gardening season to do some organization. It will save so much time and frustration later on.
Organizing Seeds
For years my seeds were just thrown in a box. So, whenever it was time to plant something, or to replant I had to dig through the mess to find what I was looking for.
DISCLOSURE: In order for me to pay my blogging expenses, I may receive monetary compensation for my endorsement and/or link to products mentioned on this blog. As an Amazon Associate I earn from qualifying purchases.
I know. Not so bright.
I determined this year that I would organize this mess as soon as I had a chance. I picked up a plastic shoe box for 77 cents and got to work a few nights ago.
I had some scraps of matte board around (any stiff cardboard would work) and I cut cards with tabs that would fit into the box. I needed 30 some of them.
The cards were labeled and arranged in the box alphabetically, and then I filed my seeds. It took me about an hour. Sometimes I don't know what takes me so long.
How about you? How do you organize your seeds?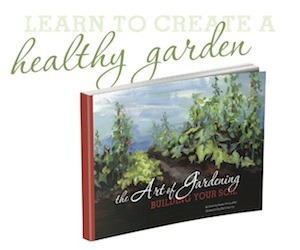 To learn how to build a garden that builds healthy soil, be sure to check out my eBook The Art of Gardening: Building Your Soil. You really can become a better gardener, and you really can grow healthy, nourishing produce. It's all about the soil! Click here to buy now.
Thank you for visiting Learning And Yearning. May "the LORD bless you and keep you; the LORD make his face shine upon you and be gracious to you; the LORD turn his face toward you and give you peace." Num 6:24-26