The general recommendation for cucumbers is to plant after all danger of frost has passed. This is good advice in terms of germination success, and meeting the needs of heat loving cucumbers.
I have found however, that even with disease resistant varieties, that here in NEPA, bacterial wilt can be a common problem.

Bacterial wilt overwinters in striped cucumber beetles, who then feed on cucurbits in the spring when the insects emerge, transmitting the disease in the process.
With bacterial wilt, healthy cucumber plants suddenly wilt and die, even though the plant has been given plenty of water. Prevention is essential since there is no cure for bacterial wilt.
I have found that the easiest solution is to delay planting until the second week of June in our area. When insects hatch a few weeks earlier, there is now no host plant on which to feed.
My first cucumbers are late, but late cucumbers are better than no cucumbers, right?
For more information on plant disease, I recommend Identifying Diseases of Vegetables by MacNab, Sherf & Springer.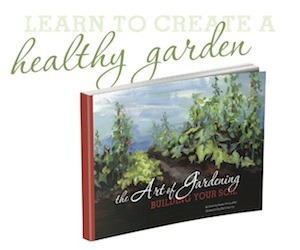 To learn how to build a garden that builds healthy soil, be sure to check out my eBook The Art of Gardening: Building Your Soil. You really can become a better gardener, and you really can grow healthy, nourishing produce. It's all about the soil! Click here to buy now.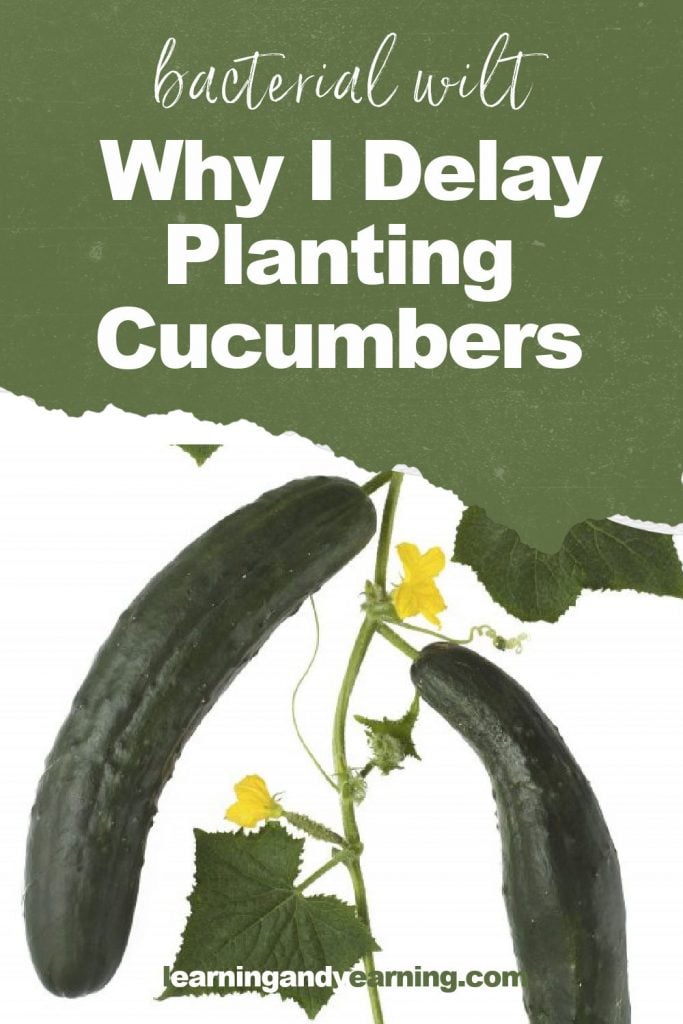 Thank you for visiting Learning And Yearning. May "the LORD bless you and keep you; the LORD make his face shine upon you and be gracious to you; the LORD turn his face toward you and give you peace." Num 6:24-26